HR
#SpeakHer Mind: Lourds Lane on the Power of Your Voice and Giving back

With the holiday season upon us, Namely's SpeakHerMind series released a special bonus episode centered around giving back and the importance of using your voice to create change in your community.
The webinar featured international musician and philanthropist, Lourds Lane, who was interviewed by Namely's Chair of the Board of Directors, Elisa Steele.
Lane is the founder of an educational arts and music-based non-profit and curriculum called the SuperYou FUNdation, which focuses on character development and building positive behavioral outcomes for its youth participants. The program aims to empower children all over the world to find their inner superhero. Lane is also the visionary behind SuperYou the Musical, which follows the journey of a woman reconnecting with her dreams and power as her superhero creations come to life.
Lane and Steele touched on everything from finding beauty in the everyday to imposter syndrome and how to practice self-care during these trying times.
In case you missed it, here are our top takeaways from the event:
Practice Finding Beauty
Keeping perspective and finding motivation in our troubled world requires taking daily action.
"Seeing beauty is a practice. It's the space between the words. It's between action and reaction, the wrinkles on someone's face, the sunlight streaming through the trees, an animal breathing. It's everywhere," Lane said. "We're in such a rush to do things. We're on our phones, and we're not looking around anymore. Take a break and look around. Beauty is everywhere."
She emphasized that the more we practice seeing beauty, the more joy and happiness can be infused into our lives. Despite self-limiting beliefs and facing external pressures, the practice of bringing awareness to what's around us can be truly transformative.
H
ave a Support Network

In the webinar, Lane and Steele examined the challenges of being a female business leader raising money for a creative cause, and what it took to execute on Lane's vision of getting to Broadway with SuperYou the Musical.
Lane responded by sharing her experience with building a partnership:
"It's very helpful and amazing to have a really strong partner in this business; we are completely in lockstep with each other."
Both women emphasized the importance of holding true to your vision and power through leaning into the support of someone you trust.
"Make sure you do have people around you," Steele said. "Don't continue to try to fight impossible obstacles. Get some help, and get it done."
Empower Youth Through Character Development
Lane believes that character development is the best quality a child can be taught in school, as opposed to just getting good grades.
"Who's going to sit next to the kid at school who has no friends? You want your kid to be that person," Lane explained. "It's about the child feeling valued. When a child feels valued, they feel inspired to add value to the world."
Tackle Imposter Syndrome By Owning it
The topic of imposter syndrome is at the heart of the SuperYou Musical. The story revolves around a female comic book artist who learns to love herself when her own superhero creations come to life.
When questioned about her thoughts on tackling imposter syndrome, Lane responded:
"Own all the sides of yourself. Wear your scars with pride. A lot of people are going to be funnier, more organized, smarter than you. But you have something uniquely you—your SuperYou, your own way of communicating, sharing your talents, your own voice. You need to dig deep and own all of it. It's not about being untouchable superheroes; it's about our humanity, which is all of it."
Cultivate Resilience and Innovation
The SuperYou Musical was set to be produced in May of 2020, but the pandemic completely shut down the operation. When asked by Steele how she handled the disappointment and rose to the challenge, Lane admitted that it was devastating but she held onto her belief in the possibility of the show happening.
"The whole world came to a screeching halt," she said. "There was this overwhelming feeling of heaviness and malaise seeping into the industry. But that's not what SuperYou is about; we were not going to sit back."
A month later, in June of 2020, Lane staged safe socially distant shows on pick-up trucks at a drive-in.
"Reshaping, creating, innovating, and standing in your power, that's what we're about."
The drive-in shows turned out to be incredible, with many attendees singing along safely from their cars. Even though the odds were stacked against them, innovation and resourcefulness led them to success.
Make Time for Self Care
They closed the program with a piece of advice for anyone struggling to find balance when trying to achieve greatness or a multitude of goals.
"My advice is to schedule time for yourself," Lane explained."You can't give if you have nothing, if you're depleted. Create some space for yourself, and make it a priority. Make it as important as everyone else on your calendar."
---
Want to watch the entire conversation? Check out the recording here.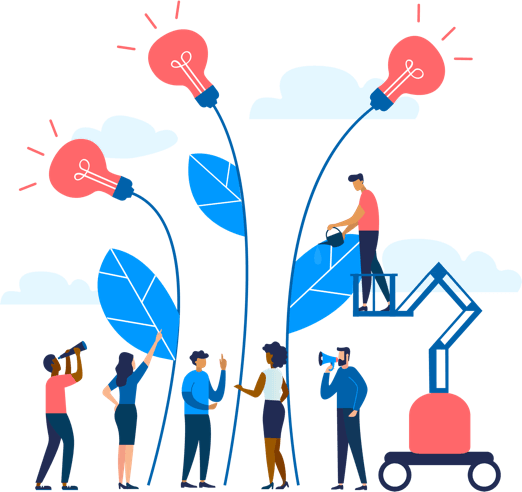 See how Namely's flexible solution will help you streamline your HR processes by having your people, payroll, and benefits info all in on place.
Get a demo
Subscribe
Get the latest news from Namely about HR, payroll, and benefits.
Get the latest news from Namely about HR, Payroll, and Benefits.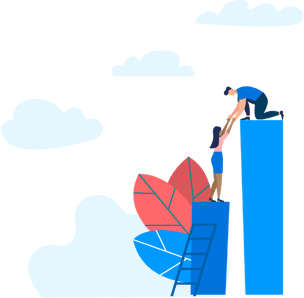 X
Get the latest news from Namely about HR, Payroll, and Benefits.