Talent
Diversity in the Workplace Starts With the Recruiter

Diversity and inclusion are a top HR priority right now, but what does that really mean? Without an actionable plan in place, it runs the risk of being just one more well-intentioned but poorly realized catch-all phrase, rather than integrated with the complete employee lifecycle.
On paper, diversity means the inclusion of different types of people of different races or cultures in a group or organization. In broad terms, diversity is any element that can be used to differentiate groups and people from one another. Inclusion, by definition, is a state of being valued, respected, and supported. In simple terms, diversity is the mix, and inclusion is getting the mix to work well together.
Here's why both are so important to the workplace, and how to use recruiting as a tool to achieve them.
Diversity as a Secret Weapon
A diverse workforce is a critical component to the longevity of an organization. According to the US Census Bureau, by 2060 one in three Americans is projected to be a race other than White. Furthermore, the population of people who are two or more races is projected to be the fastest-growing racial or ethnic group over the next several decades. These changes in demographics, among many others, will make for much more diverse candidate pools.
Experts agree that diversity is an asset for any and all types of organizations. A study from McKinsey found that companies with more diverse executive boards experienced better financial performance, both in return on equity (ROE) and earnings before interest and taxes (EBIT). Since our overall population is diverse, you can bet your future clientele will be diverse too. Why shouldn't your own workplace reflect that diversity and offer more varied strategic thinking?
Organizations that take full advantage of a diverse and inclusive workforce will ultimately find it much easier to tackle future challenges in their industry—and can adapt their organizational culture more successfully during periods of growth.
Recruiting for Diversity
If your organization is committed to diversity, then diversity in recruiting must be one of your top priorities. Managers should be actively looking for qualified minority candidates among both solicited and unsolicited resumes. Implementing and maintaining an EEO policy according to EEOC guidelines is a great step in committing your organization to diversity, but it's not the only one. The Center for Association Leadership (ASAE) provides a great list of important steps to successfully increase diversity among your candidacy:
Establish networks with minority colleges, professional associations, and minority organizations. Your recruiting department should connect with as many minority networks as possible. This includes local colleges, organizations, and social groups. These institutions may have a wealth of qualified members or connections that your organization may not be reaching through job boards.
Sponsor job fairs in minority communities. Contact local venues to sponsor job fairs or get involved in already established local job fairs. Be sure to send employees that are enthusiastic about your organization and able to emphasize positive points about its culture and opportunities.
Publish job posts in minority publications and websites. Be sure to submit job postings to minority publications and websites like DiversityJobs.com. These sources will allow you to reach a greater number of minority job applicants.
Encourage referrals among current minority groups already employed at the organization. Employee referrals are a great way to gain qualified candidates. Implement a diversity campaign that encourages and rewards referrals from your current minority staff.
Avoid Hiring Bias
Unfortunately, oftentimes recruiters judge a resume or job candidate by their name rather than by the skills and education of the candidate. Hiring bias is more common than we would like to think. In fact, Scientific American reviewed a study where academic psychologists were more likely to recommend a male job applicant over a female with the exact same record. In a 2009, New York Times article, two African-American women reported abbreviating their names to appear more Caucasian because they were called in for more interviews.
---
When diversity is a priority, everyone benefits. Today's enlightened organizations train and remind their recruiters and hiring managers that candidates should only be assessed on job qualifications. Diversity starts—and succeeds—through the recruiting process, but only if it's a top company-wide priority. From ROI to industry adaptability to the best company cultures, the impact of diversity is abundant.
Sana' Rasul, ACC, PHR, serves as Chief Girlfriend at HRGirlfriends.com, a global human resources networking community for women offering HR consulting, training, online and live events. Connect with her on Facebook, Twitter, or LinkedIn.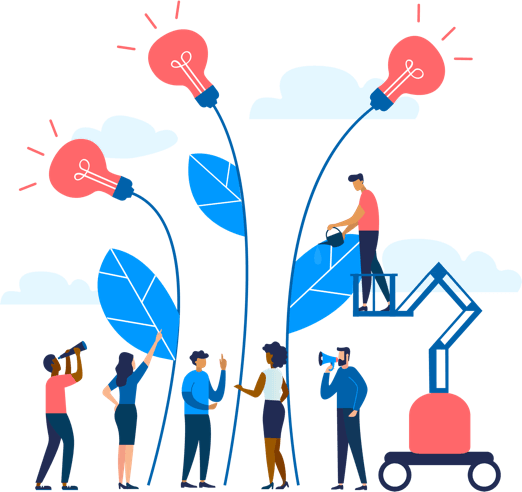 See how Namely's flexible solution will help you streamline your HR processes by having your people, payroll, and benefits info all in on place.
Get a demo
Subscribe
Get the latest news from Namely about HR, payroll, and benefits.
Get the latest news from Namely about HR, Payroll, and Benefits.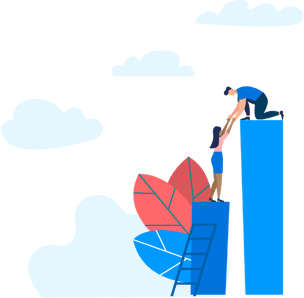 X
Get the latest news from Namely about HR, Payroll, and Benefits.