Talent
Why Your Company Needs a 'New Hire Survival Guide'

I am the first human resources professional White Construction Group (WCG) has hired. When I started, there was no formal onboarding program in place. The company would simply show employees to their desks, tell them who to ask if they had questions, and wish them the best of luck.

That clearly had to change. Onboarding not only shapes a new hire's first impression of your company, but it's also one of the first times new employees interact with your HR department. Onboarding is a great opportunity for you to get face time with your employees and build relationships. That's why I made building a strong onboarding process one of my first initiatives.
To do this, I asked for help from my strategic employee milestone committee, which is made up of seven employees from across the organization. I wanted to involve our employees in the process because they are the ones who know what WCG needs most. Together we built a structured curriculum about the company, introduced a mentorship program, created cultural ambassador training, and organized reoccurring events called "Construction Over Coffee" to give new hires a chance to meet executive leaders. Still, I wanted to do more.
That's when we came up with the idea of a "New Hire Survival Guide" that would include everything we wished we'd known when we started at WCG.

Here's an example. Though I've been in HR for a number of years, this is the first construction company I've ever worked for. On my first day, I showed up wearing a business suit. I quickly discovered that our company dress code is not formal. Everybody else was wearing jeans, plaid shirts and tennis shoes. I walked into our team meeting—already sticking out as the company's first-ever HR person—dressed to the nines in a suit and felt ridiculous the entire day. When I shared this story with my milestone committee, a few people admitted they'd done the same thing! I realized there was power in storytelling and using those employee experiences to build a better onboarding process.

That's how we got the great idea to create a guide to navigating WCG's culture during your first week. We kept the tone and design faithful to our laid-back culture. We didn't want new hires to think they were going to walk into a stereotypical onboarding experience—one where they would get a thick orientation packet and then be left alone to fill out paperwork. I didn't want to be that HR person and we didn't want to be that company.
The New Hire Survival Guide:
This survival guide is the first thing new hires receive once they've accepted a job offer. It does more than just ensure employees show up at the right time or in the right clothes— it empowers employees to have a better understanding of our culture and values.

You often hear that culture is intangible and hard to describe. I'd be lying if I said we didn't struggle when we first sat down to describe it as a team, but having employees describe how we get things done was invaluable both for employing on-boarding and in my role as HR director. Organizational culture is all about the difference between how you say things get done versus how they really get done. Employees know how your business really operates. They know your company's culture better than anyone else. You must create consistent messaging around your culture and have employees from across the organization contribute so it's inclusive of all aspects of your business.
This survival guide was the perfect opportunity to share what our culture is and why it matters—not just with new hires, but with the whole organization. It was great having so many employees involved and to see the whole company get behind it.
---
Looking to build your own survival guide? Here are some questions you should address in your survival guide:
1. What time should I arrive? How do I get there?
Don't forget to cover logistical details so your new hires know your business hours, how to get in your office, and where to park/take public transportation. This way your orientation program can kick off right on time.
2. What will my first day be like?
Share an onboarding schedule to give your new hires an idea of what they'll be doing for their first few days. Be sure to give them a heads-up if you plan on having them introduce themselves at a team or all-company meeting so they aren't caught off guard.
3. What should I wear?
Outline your company's dress code so no one shows up in the wrong attire and feels self-conscious all day.
4. Should I bring lunch?
If you offer a catered lunch or plan on having a new hire buddy/teammate take them out to eat, let your new hire know.
5. What are your company values?
Highlight your company values, mission, and vision so employees know what your company stands for. In our guide, we had our president draft a handwritten letter explaining the importance of our values and what the company means to him.
6. Is there anything else I should know?
Take the opportunity to highlight any wellness programs, company events, employee resource groups, culture initiatives, or employee recognition programs you want employees to get involved in.
Onboarding should be about more than just filling out paperwork. When new hires feel welcome from day one, they become a part of your culture and move your company forward. Good luck creating an onboarding survival kit of your own!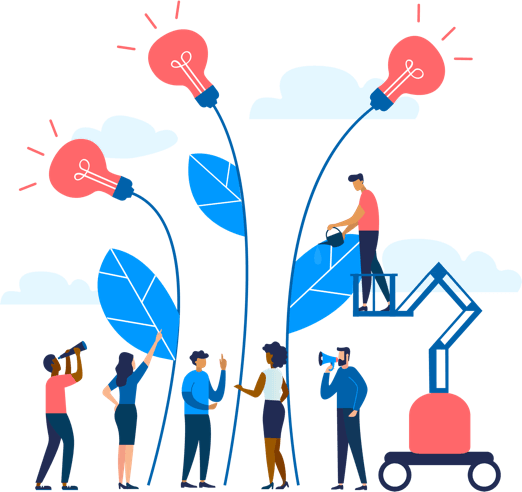 See how Namely's flexible solution will help you streamline your HR processes by having your people, payroll, and benefits info all in on place.
Get a demo
Subscribe
Get the latest news from Namely about HR, payroll, and benefits.
Get the latest news from Namely about HR, Payroll, and Benefits.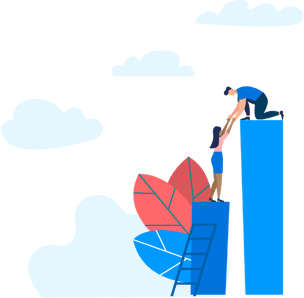 X
Get the latest news from Namely about HR, Payroll, and Benefits.