HR
Digital Disruption: HR Tech Takeaways at NYC's HR Unconference
Last Friday, New York's very first HR Unconference brought together every kind of HR professional under the sun: practitioners, solution providers, consultants, volunteers, eager learners, and everyone in-between. As the event's name suggests, the sessions were just as unique as the faces in the crowd.
Rather than sticking to typical sit-and-listen lectures, the crowd was encouraged to ask questions at all points. It was not uncommon for another colleague (or two, or three) to jump in spontaneously and co-present with another speaker in their field of expertise. Think of it more as a giant HR party—only swap cocktails for the most pressing issues in the industry.
The Namely team attended—and aside from taking home the coveted "Most Frequent Tweeter" award, we took stock in several of the HR space's most pressing issues. Follow the presenters on Twitter, and see our takeaways from the increasingly digital—and dynamic—HR culture of today.
Treat all prospective candidates as customers during the hiring cycle, and start tracking them as such.
Gerry Crispin, co-creator of CareerXroads, and Steve Levy kicked off the day with a recruiting discussion around a comparison on every HR pro's mind: the candidate as customer.
Like ditching a restaurant before a waitress even reaches you, a valuable candidate that ditches your application site before even applying is a loss. In Crispin's mind, that speaks to a poorly designed product—your hiring process.
Employer branding in 2015 means going over your application experience with a fine tooth comb: Will a candidate speak ill of you when they're turned down? Or is your hiring process best in class—timely and respectful to each candidate according to their stage in the process?
Crispin called for a renewed focus on collecting data from prospective candidates, with a specific interest in tracking NPS (Net Promoter Score). What used to be solely a customer loyalty tool is now a candidate experience measurement for firms. And don't think candidates won't respond: Capital One reportedly gets an 80% reply on their candidate feedback survey when sent three days after the hiring decision.
Embrace uncertainty and chaos in office structures. Rather than establishing hierarchies, focus on agility and teamwork.
Kevin Wheeler, founder of the Future of Talent Institute, went down one HRU track to dissect office hierarchies. While everyone mentions Zappos and their holacracy as the new breed of office structure, any startup can relate to amorphous environments, daily changing strategies, and a need for collective decision-making more than ever before.
Companies can benefit from leaning off strict executive rule and the hierarchical mindset. Succession planning in 2015, rather than scheming who will advance up what ladder, should instead be an identification of competencies needed five to 10 years from now.
Like most discussions on succession planning, leadership makes an appearance, and Kevin shared his own sound definition: Leadership is teamwork. It's someone who can build a team that sustains itself with consensus and agreement over a long period of time, resulting in success over competitors.
Perhaps the most important recruiting question nowadays is one of innovation: "What is it that you do in your niche to keep up on things?" And maybe the startup mantra—rather than "move fast and break things"—should be more agile: "Whatever I need to know, I will learn."
Use company-wide goals and courageous conversations to modernize performance management.
Stuart Agtsteribbe knows a thing or two about HR technology, having spent several years at Bersin by Deloitte, not to mention Taleo and SuccessFactors. His session took on performance management, beginning with what we all know to be true: Performance appraisals are broken.
Where does HR software fit in with performance management? When first introduced, HR software was what kept your performance appraisals in compliance (See? We did review the performance of every single employee). When poorly implemented, simple software gives way to a "check-box culture." "How's the project going?" an employer asks. "Good," the employee replies. That's not a performance appraisal, by any stretch of the imagination.
Like many conversations at the HR Unconference, part of the solution is turning to better data collection. OKRs, as first made popular by Google, are an in-depth, quantifiable way to measure employee goals against company objectives. And agile performance management software today is invaluable for speeding the review process, boosting efficiency, and ensuring repeatability.
Performance management comes down to courageous conversations. Honestly tell employees how they're doing, face-to-face. If your HR software can better facilitate that, then you have a winner.
For recruiters, nix "time to fill" in favor of "date needed" for your next revenue-generating hire. And hack your referral program's diminishing returns.
Kara Yarnot, founder of Meritage Talent Solutions, and Lance Richards, advisor to HR Unconferences, had plenty to say about the recruiting metrics employers should keep—and which ones should hit the road.
Time to fill should not be recruiting metrics gospel. Richards explained that Microsoft trimmed time to fill for certain roles from 18 weeks to 15, but line manager satisfaction plummeted. They reverse engineered the solution to raise employee satisfaction again.
How much is poor recruiting costing you? Yarnot spoke plainly that the day a revenue-generating employee is not employed, you're losing money. Change your time to fill metric to "date needed" so you know when cash will be flying out the door.
Two key recruiting metrics to keep include source of hire (ahem, outside of Monster) and quality of candidate. Just like the old adage regarding success in business, find where candidate preparation aligns perfectly with opportunity.
Also, regarding employee referral programs, measure the highest referral fee you can implement before you experience diminishing returns. Referral automation software might come in handy. Ensure that your referrals are working for—not against—you.
HR solutions are tools, not professional replacements. Clients want simple HR software, not millions of systems, not millions of hours spent troubleshooting.
Ward Christman, author of Namely's latest eBookThe Ultimate Guide to Buying HR Software for Your Growing Business and founder of HR Tech Advisor, closed out the day. The conversation soon turned to an HR technology debate. One side believed HR technology was the HR professional's replacement. The other believed it to be a tool to enhance HR departments (departments of one included).
The conversation swirled, but soon landed. HR today is more analytical and strategic than ever before—way more than paper filing and time tracking. While that reality may sting those that are slow to adopt, HR technology can ease growing pains so that the human element of strategy becomes the professional's focus.
When starting your HR tech search, consider what kind of reports you want to run, rather than leaving them as an afterthought. Also, be sure your provider has an implementation plan in place for your solution. Too often companies will sit on their systems for two years without knowing how they work.
Employee and manager self-service are huge in HR technology right now, and that means even more time for professionals to focus on strategy and analytics. Embrace the industry change, and explore what technology solutions are best for you.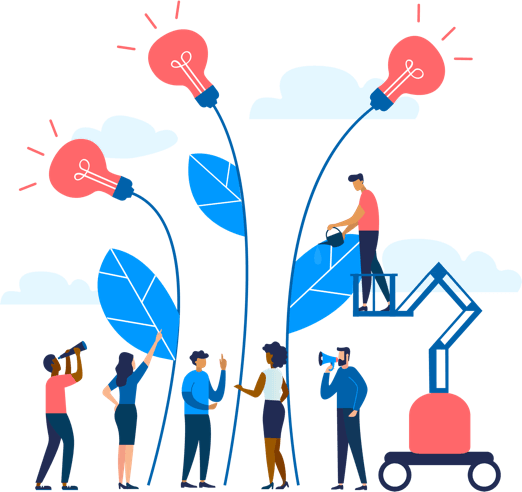 See how Namely's flexible solution will help you streamline your HR processes by having your people, payroll, and benefits info all in on place.
Get a demo
Subscribe
Get the latest news from Namely about HR, payroll, and benefits.
Get the latest news from Namely about HR, Payroll, and Benefits.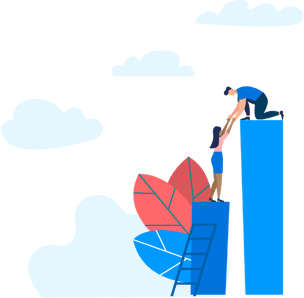 X
Get the latest news from Namely about HR, Payroll, and Benefits.