HR
Our Top 3 Sessions from HR Tech 2019

For over 20 years, HR Tech has connected HR and IT professionals from businesses of all sizes at its annual conference. This year, the 2019 HR Technology Conference & Expo featured 450+ vendors, saw over 10,000 attendees, and hosted over 100 informative sessions. Over the three day conference, numerous speakers shared their expert advice and predictions for the HR industry's future.

As Namely absorbed all of the thought-provoking sessions, there was one common thread tying all of the sessions together—a focus on employee experience. Since our modern HR platform centralizes around delivering a seamless, employee-centric experience, we thoroughly enjoyed learning from some of the best in the industry. Here are our top highlights from this year's conference:
1. How to Lead Your Team to Greatness
Acclaimed business mogul and star of Shark Tank, Barbara Corcoran, opened up this year's conference with "How To Lead Your Team to Greatness." Known for successfully developing winning businesses with employees from diverse backgrounds, Corcoran holds a reputation as the ultimate team builder. During her speech, Corcoran detailed the five key business lessons that helped her recruit and retain top talent over the years.
One of Corcoran's key lessons is a crucial part of delivering an employee-centric experience. "[Employee] recognition gets people where you want them to go,'' Corcoran explained as she recalled learning that employees value recognition as much as money. To enhance the employee experience, Namely offers a performance review software that makes tracking employee performance seamless and effective. By capturing 360 feedback, Namely's software empowers employees to stay engaged and productive from hire to retire.
Throughout her speech, Corcoran also emphasized how a company's success relies on its ability to establish an employer brand, build balanced teams, hire happy people, and liven up company culture. Corcoran's winning strategies were the perfect way to kick off the four-day conference and set the tone for many of the sessions to follow.

2. High-Tech Meets High-Touch: Get the Most out of Your Well-Being Initiative
Stress and burnout can affect employees at any organization, but healthcare professionals can feel particularly spread too thin. Working long hours, spending most of the day on their feet, and tending to sick children are just a few of the physical and emotional burdens facing the nurses, doctors, and employees of The Children's Hospital of Philadelphia (CHOP).
Lauren Chestnut, CHOP's wellness and work-life program manager, shared how she and her team prioritize employee experience and well-being. Chestnut shared the diverse programs the company has introduced over the last decade, like anxiety and depression coaching, onsite fitness centers, mindfulness coaching, disease care management, financial counseling, and their most effective offering: onsite health coaching. With over 83 percent of eligible employees engaging in the hospital's wellness program, it's clear the program is being well received.
Prioritizing employee's health and wellness has helped CHOP give back to their employees and create a work culture that values employee wellbeing. "It's not based on return on investment and saving money on our health plans," Chestnut told the crowd. "For us, it's that value, that impact. It's about having our employees feel valued and appreciated and feel cared for."
3. Making Sense of It All: How Technology Is Shaping the New HR Agenda
The conference's second day was led by industry expert Josh Bersin. Bersin highlighted the growing importance and influence of HR technology in our lives and how vendors need to keep up as the industry's priorities continue to shift. What's the biggest change in the modern workplace? Employee experience, according to Bersin.
"We're not building software for HR anymore—we're building it for employees," said Bersin. "If employees don't find it useful, if it doesn't fit into 'the flow of work,' then it's not going to be used." In order to stay relevant and of-use to HR professionals, HR tech companies have to evolve their products and services to address the top concerns of HR today: employee wellbeing, engagement, productivity, and retention. Leveraging artificial intelligence, predictive learning, and people data, HR professionals and HR tech companies can work together to shape the future of work and improve the modern employee experience.
---
As the industry continues to acknowledge the importance of employee experience, the spotlight is on HR technology companies to deliver seamless, easy-to-use products that HR professionals and employees love. Our belief at Namely is that great companies are built on a great employee experience and our platform is designed with that in mind. HR technology is one of the few technology solutions used by everyone at your organization, that's why it has to be intuitive and easy-to-use.
Looking for an HR software solution for your company? Watch a Namely product demo now.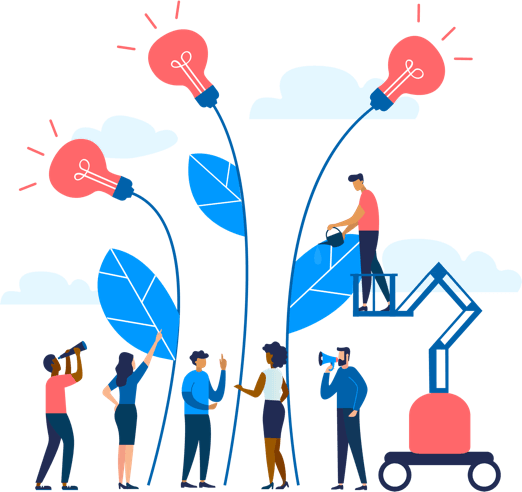 See how Namely's flexible solution will help you streamline your HR processes by having your people, payroll, and benefits info all in on place.
Get a demo
Subscribe
Get the latest news from Namely about HR, payroll, and benefits.
Get the latest news from Namely about HR, Payroll, and Benefits.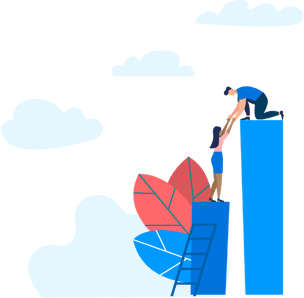 X
Get the latest news from Namely about HR, Payroll, and Benefits.