HR
Top 5 Moments from HR Redefined

Last week, we hosted over 150 clients in New York for our inaugural client summit, HR Redefined. With nearly forty sessions consisting of hands-on training, strategic discussions, and interactive presentations, it was a unique event that offered something for everyone. Attendees at the two-day event were also given a sneak peek at what's to come from Namely's product and client success leadership.

The event included a 24-hour "hackathon," where over 20 brave clients worked alongside Namely engineers and other teams to build new product features. Most of the ideas were sourced directly from the clients themselves.

Below are our five favorite moments and quotes from HR Redefined 2017:

1. "HR is Not the Complaint Department"
Matt Straz, Namely's Founder and CEO, kicked off the event with a reflection of how far the company—and his understanding of HR's strategic importance—has evolved in five years. Aside from being the principal architects behind company culture, HR departments are responsible for empowering other leaders across the organization. He learned perhaps his most important lesson from Nick Sanchez, Namely's Chief People Officer.

"HR is not the complaint department. The team's job is actually to help managers become so good at what they do, they don't have to go back to HR."

The remark generated buzz in the room and more than a few nods, with one nearby attendee blurting "that's so right" in approval. It was a one liner that resonated and was oft repeated through the rest of the summit.
2. #ILookLikeAnEngineer

Diversity's importance in the workplace has increasingly become a hot topic among HR professionals. To Mai Ton, VP of HR at OneLogin, the subject is much more than a talking point or about meeting demographic quotas—it's personal, if not emotional.

"I have an eight year old daughter, and I'm trying to change the world for her…My 'why' for all this is Emma, my little mini-me."

Ton's presentation, Building Diverse Teams, outlined her three-step process: focusing on the right data points, finding your internal "ambassadors" or champions, and building a culture of inclusivity and awareness. The presentation was full of anecdotes from Ton, one of which really piqued attendees' interest.

In 2015, OneLogin launched a series of ads highlighting its employees. On social media, one of those employees—a female software engineer—was called out for being "too attractive" and likely a hired model. The employee quickly responded on Twitter, hashtagging her reply with #ILookLikeAnEngineer. The hashtag became a sensation and the story was picked up by publications nationwide.

3. Compliance's Moment in the Spotlight
Who knew that HR compliance could be entertaining? A crowd of over 50 clients attended State of the States: Trends in Local HR Compliance, a session led by two members of the Namely team. Manuel Martinez-Herrera, VP of Legal and Compliance, and Andy Przystanski, Senior Content Specialist, facilitated an engaging discussion on hot button issues like equal pay, overtime, the minimum wage, and marijuana in the workplace.

The conversations around compliance spilled beyond the presentation's timeframe, with both speakers fielding questions well into the summit's happy hour later that night. It takes a certain kind of crowd to get their kicks breaking down the merits and pitfalls of the Fair Labor Standards Act over drinks—and we wouldn't have it any other way.
Stay tuned later this year for Namely's 2017 compliance report, drafted by who else but Martinez-Herrera and Przystanski.

4. "Dare to Be a Doughnut"
Stephanie Madsen, Total Rewards Senior Manager at Red Frog Events, had a sweet piece of advice for her fellow HR professionals.

"In a world full of bagels, dare to be a doughnut."

Madsen's presentation, Cooking Up A Benefit Plan, had participants asking for seconds. With the national unemployment rate declining and power gradually shifting to job candidates, Madsen believes that offering competitive benefits has never been more important. In the form of a recipe, she outlined a number of important steps, including developing a mission, customizing plans, promoting offerings, and then evaluating or "taste testing" the results.

As long as you have the key ingredients in place, like a supportive leadership team and deep understanding of employee needs, Madsen argued that crafting the right benefits strategy can be a piece of cake.

5. Client Hackathon

It's one thing for us to say we're building the future of HR together—it's another to actually invite clients into Namely Labs to create new features in the product. The summit coincided with another first, our first client Hackathon. The 24-hour competition tasked fourteen teams, consisting of both clients and Namely employees, with building feature enhancements and realizing a few audacious, "moonshot" projects.
From practical enhancements like a verification of employment letter generator, to a facial recognition feature that ties into time and attendance, the projects presented were both varied and impressive.

To learn what other exciting projects clients worked on, read our full Hackathon recap here.
Those are just a few of our favorite moments from this year's client summit. In the coming weeks, the Namely team will publish full recaps of these sessions and many others—building out a new line of engaging content, the HR Redefined series.

* All photos used in this story are courtesy Andrew Persons.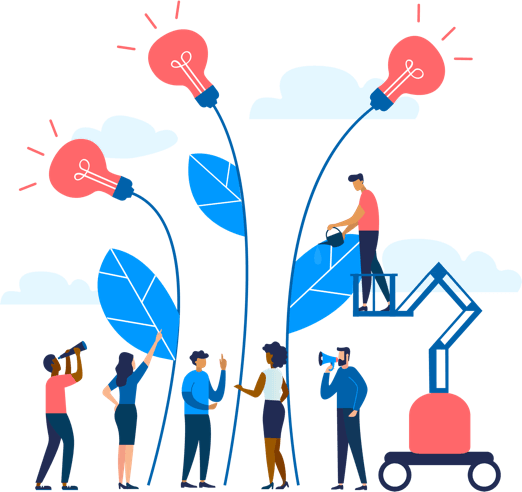 See how Namely's flexible solution will help you streamline your HR processes by having your people, payroll, and benefits info all in on place.
Get a demo
Subscribe
Get the latest news from Namely about HR, payroll, and benefits.
Get the latest news from Namely about HR, Payroll, and Benefits.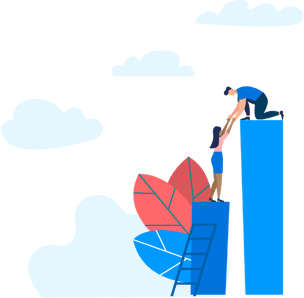 X
Get the latest news from Namely about HR, Payroll, and Benefits.