HR
Clients Join Namely's Third Hackathon
We're building the future of HR, together. It's a mantra that drives every department at Namely, from engineering to client success. At our most recent Hackathon—the first-ever to involve clients—its collaborative spirit came into full focus.

Over the course of just 24 hours, 25 clients worked alongside Namely employees to build new enhancements and features. Most of the project ideas were sourced directly from the clients themselves, who were all at our New York headquarters for the Namely Client Summit.

For Namely's CEO Matt Straz, the event was inevitable given how important client feedback has been to the company's growth from a modest HRIS to a full-service HR, payroll, and benefits platform.

"We've built this system in partnership, more than anything...It's resulted in an offering that's very organic, but really focused on the core things you need as a midsized company," Straz said at the event's kickoff.

Setting the Stage
The Hackathon was a core part of our inaugural client summit, HR Redefined, which was attended by over 150 HR professionals from across the country. Getting the 25 brave clients who volunteered for the Hackathon in sync with the participating engineers and others would require a few introductions before the summit's kickoff.
Above: Neil Friedman briefing his team on their Hackathon project, which included new payroll validations and a refreshed dashboard.
"You're pretty fortunate to be joining the winning team," Neil Friedman, Namely's VP of Finance, joked as he introduced himself to his client teammates. His team included Randy Wilson, a Principal at Artemis Partners, and Herpreet Kaur, HR Manager at Mother New York.

The 14 teams focused on one of two project categories: feature enhancements and "moon shots," the latter consisting of bold, outrageous ideas that go well beyond what the platform currently does. Entries were evaluated on six factors: business value, innovation, execution, feasibility, collaboration, and presentation. The five judges for the event consisted of Namely clients, covering a broad swath of industries, roles, and expertise.
Above: Hackathon judges, from left to right: Jonathan Pecora, Communication Service for the Deaf (CSD); Marty Brown, Sysomos; Tracy Stroud, Rubicon Global; Michael Brinkman, Schoology; Katie Ryan, Oscar Health.

Feature Enhancements
The feature enhancement category was rich with ideas on how to make Namely an even more effective HR, payroll, and benefits platform. To the judges and client audience, two special projects stood out from the rest.

The Fillable Tax Forms team, stocked with some of the event's best showmen, introduced their project with an infectious enthusiasm. "Team Tax Flow just makes your information go!" cheered Michelle Abbott, a Compensation and Benefits Analyst from Research Square.

The team added eSignature functionality to the Form W-4, configuring it so that data from the form's completed fields automatically feeds into Namely. The W-4 form is used during the onboarding process to record a new employee's payroll tax allowances.

By digitizing the Form W-4, the team eliminated the need for dual entry—a particularly important achievement given how critical it is to get the form right. One stray keystroke could mean getting an employee's tax allowances wrong, a mishap potentially resulting in a surprise tax bill come filing season.

Eric Rosenberg, a Senior Accountant at Duo Security, had seen the sight before in his career: an employee in dire straits on Tax Day, all because her allowances were misentered by another staff member. He could hardly contain his excitement during the team's presentation. "It's tax love. I call it Tinder for tax exemptions."
Above: Client participant Eric Rosenberg makes a compelling case for the Fillable Tax Forms team.
First place went to a team dubbed "Namely Proof," who built and demoed a way for employees to generate their own verification of employment (VOE) letters from within the Namely platform. As VOEs are used for a number of reasons, including applying for an apartment or a bank loan, drafting letters is a common and time-consuming ask of most HR departments.

The team kicked off their presentation with an endearing, short film of a HR professional being hounded by her fellow employees for VOEs. The video drew laughs and nodding heads from the audience, and then one of the production's star actors demoed the technology.

"It's going to take under 10 seconds to accomplish something that used to take four hours of back-and-forth communication," declared Grayson Pollock, a Technical Analyst at Namely. In a future version, the team hoped to be able to build a way for client companies to customize the letterhead used and incorporate the same on-demand technology into other important HR forms.
Moonshots
The moonshot category was host to some of the Hackathon's most innovative ideas. One team, sporting the moniker of "Namely Presence," built a way to record office attendance through facial recognition technology.

"How many of you would like to know if your employees are in?" asked Jordan Buffaloe, a Technical Operations Manager at Namely. The client audience hollered approvingly, with an reaction not unlike a raucous studio audience.

Though the execution would prove complex, the idea itself was simple: a camera by the elevator doors could detect which employees were in the office, information that in turn could be referenced in Slack, the popular messaging platform.

The technology could be used in a number of ways, including logging time, but the use case most emphasized by the team was just seeing if someone is available for a face-to-face chat. Namely Presence won second place in the moonshot category.
Above: The Namely Predict team wowed both the audience and judges, taking first place in the "moonshot" category.
It was another project, tagged "Namely Predict," that claimed first place. The team sought to accomplish something that is oft discussed in the HR field, but has yet to be realized: the use of predictive analytics.

Predictive analytics is the use of data, statistical algorithms, and historical information to predict future outcomes, like employee turnover.

The Predict team managed to build a working demo where employee flight risk could be scored, based on factors like marital status changes, home address proximity or commute time, and compensation. Employees across the company or by department could then be ranked, allowing HR teams to prioritize their efforts around retention. The list could be filtered even further, and the statistical importance of factors like compensation could be manually adjusted by the user as needed.

What's more, the information derived from Namely Predict could also be cross-referenced with performance review data, giving HR even deeper insights into which flight risks were most pressing to the business.

HR technology, no matter how innovative or impactful, rarely awes an audience. The Predict team left many picking their jaws off the floor—it was exactly what a moonshot idea ought to be.
Though a Hackathon's limited time frame doesn't allow for the polish and testing required of a full-fledged product launch, several of these projects will eventually see the light of day. Last year, Namely launched employee appreciation thanks to the hard work of past Hackathon participants.

From simple enhancements to audacious game changers, Namely and its clients are redefining what HR can achieve. Stay tuned until next time: you never know when one of these bold ideas might just become a product reality.
* All photos used in this story are courtesy Andrew Persons.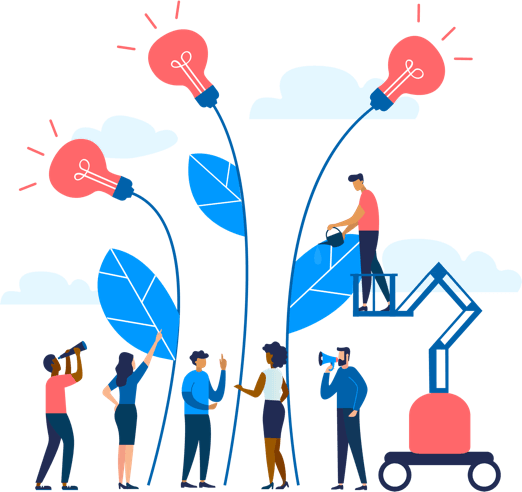 See how Namely's flexible solution will help you streamline your HR processes by having your people, payroll, and benefits info all in on place.
Get a demo
Subscribe
Get the latest news from Namely about HR, payroll, and benefits.
Get the latest news from Namely about HR, Payroll, and Benefits.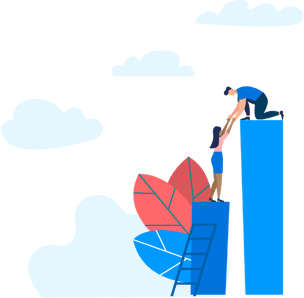 X
Get the latest news from Namely about HR, Payroll, and Benefits.