HR
A Day in the Life of an HR Professional: Meghann Isgan

What does an HR person do all day? Every HR professional knows there's no such thing as a "typical" day at work. In our Day in the Life series, we speak with pros from a variety of cities and industries to get a snapshot of their work lives.
Title: Team Success Manager
Company: One Click Ventures
Location: Greenwood, IN
Industry: Online Retail
Number of Employees: 70
HR Team Size: 1
Years of Experience: 13 years
College Major: Human Resources Management
Favorite part of HR: "I love interacting with all the people in the organization. It's a small company, so I can really get to know everyone on a 1:1 basis."
Meghann is in charge of all things HR at One Click Ventures, an online eyewear retailer that operates three eyewear companies: Readers.com, Sunglass Warehouse, and felix+iris. She got her start working at a call center when her manager suggested she apply for an open role on the HR team. After eight years in HR, Meghann reached a point where her on-the-job experience could only take her so far, so she decided to return to school to deepen her HR Management knowledge.
In her role as Team Success Manager, Meghann handles everything from employee relations to payroll to onboarding. Here, she gives us a look into one day of her life as an HR professional:
6:00 a.m.: Wake up and get my two kids ready for preschool.
8:00 a.m.: Arrive in the office before the majority of the staff gets in. I get my coffee and use this nice quiet time to check email, catch up on anything from the day before, and plan my tasks for the day—which is joke because you can make a plan, but it's really just a wish list!
Today I also coordinate the drop off of food donation bags we made as a company. This was part of a monthly initiative where the company is divided into cross-departmental teams, and each team hosts a monthly competition. This month's team selected a local charity and the company raced to see who could make the donation bags the fastest.
9:00 a.m.: After I finish sorting through my email, I start reviewing resumes for our open positions and contacting applicants to set up time for interviews. We are currently hiring for warehouse and office roles. We want to make sure our employees all center around our core values, specifically open and effective communication, honesty, and integrity in all they do.
Qualifications for warehouse positions are minimal, and I look more for "relevant" experience—such as food service—but many candidates are fresh out of high school with no prior job experience. It's kind of a numbers game when it comes to the warehouse roles. These are often harder to fill because we do have a very in-depth interview process, which includes application review, phone screening, interview, and then an onsite trial for a half day in the warehouse. That all helps us see whether or not the candidate will fit within the culture.
It's the same general process for office employees. If they have the necessary skills but don't fit the culture, they won't be able to succeed here. It's my job to help hiring managers across the company make thoughtful decisions on hiring the right fit.
10:00 a.m.: By now, the rest of my coworkers trickle into the office, so I follow up with hiring managers on any interviews they had earlier in the week. When the hiring manager doesn't want to move forward with any of the applicants, I contact them to let them know that they have not been chosen for the position. In recruiting it's important to always close the loop.
10:30 a.m.: Next I switch my focus to the benefits renewal process. I'm working on benefits census info for our brokers to take to market to get quotes from the insurance companies. Right now it's a lot of pulling data from the system to send over to them and making sure they have everything they need (all in all, this has added up to about 4 hours of work in total).
During this time I also enroll new hires in benefits plans. I prepare all of the documents, update the account information with the carriers, and follow up with the new hires to let them know once they are enrolled.
11:30 a.m.: Today, I attend our monthly leadership article club, which is led by our CEO for the leadership team. He sends out a few articles to read in preparation and then we discuss them during the meeting. This week we read the 1997 and 2016 Letters from Jeff Bezos to shareholders to frame a discussion around what we can learn from Amazon's growth. We also read How to Become Insanely Well Connected, which provides tips for improving interpersonal relationships. Networking is important to our company—especially for me in HR. I don't have anyone internally to bounce ideas off of so it's important to maintain a strong network.
12:30 p.m.: Today, I leave the office for lunch (which almost never happens). I go to a local pizza place and actually run into two of my coworkers.
1:30 p.m.: After lunch I lead an onboarding session with one of our newest hires. In these meetings, I go over all of the basics including what makes One Click different, our company values, communication tools, professional development, annual review cycles, and benefits.
2:30 p.m.: Next up is our culture team meeting, where a group of ten people from different departments come together to review how things are going and come up with activities to engage rest of the team. We focus on knowing our audience rather than doing things for the sake of doing them. We want to plan activities that align with our core values to help foster relationships and collaboration across the company.
Today we debrief the success of our company picnic that we hosted a few weeks prior and discuss upcoming initiatives such as our community garden, a blood drive, and our company-wide volunteer day in October.
3:30 p.m.: I meet with employees about their benefits to help with any life event transitions. One employee recently got married, so I help her move off of her parents' plan onto her own. I show her what we offer, how to make selections, and answer any questions she has. Our workforce is very young, so I always take the time to make sure our employees understand their benefits.
4:00 p.m.: Toward the end of the day, I prepare everything I need for the following morning to process payroll. This includes ensuring new hires were entered in the system, double checking that employees have been clocking in and out, and making sure that any pay changes have been updated.
5:00 p.m.: After I finish up any remaining to-dos and make a few final phone calls, I head home for some family time!
8:00 p.m: Once my children are in bed, I check my email to see if anything has come up that I'll need to be prepared to address in the morning.
Stay tuned for more in our Day in the Life series, where we showcase the minute-by-minute responsibilities of real HR professionals.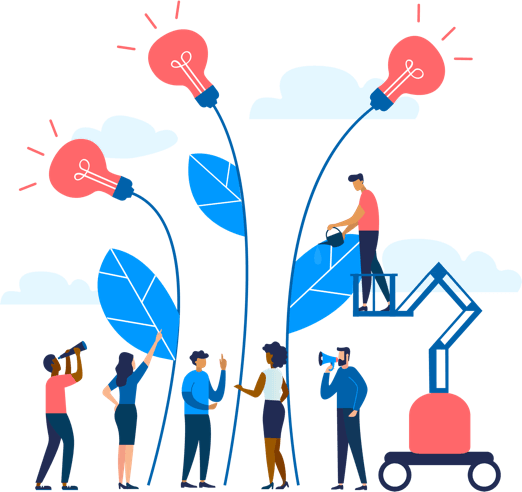 See how Namely's flexible solution will help you streamline your HR processes by having your people, payroll, and benefits info all in on place.
Get a demo
Subscribe
Get the latest news from Namely about HR, payroll, and benefits.
Get the latest news from Namely about HR, Payroll, and Benefits.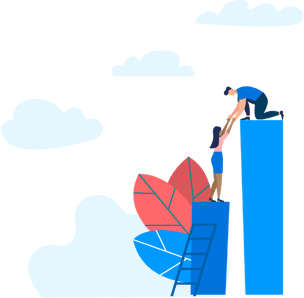 X
Get the latest news from Namely about HR, Payroll, and Benefits.