Benefits
Benefits Spotlight Series: Kindbody

Employee benefits have never been more important. And as companies adjust to the new reality brought about by COVID-19, employers and employees alike are beginning to identify gaps in their benefits programs.

There are a multitude of vendors in the marketplace that offer niche, yet important, benefits to consumers. In an effort to bring these vendors to the forefront, Namely is launching a Benefits Spotlight Series to help your company learn about the many options available when it comes to strategic additions to a benefits offering.

Our next partner in the series is Kindbody.
Kindbody's mission is to provide fertility, gynecology, and wellness services in modern, tech-enabled clinics — delivering best-in-class clinical care, accessible pricing, and a seamless patient experience. They serve patients and employers in New York, San Francisco, Los Angeles, and nationally online and through partner clinics.
Kara Cerrone, Kindbody's Director of Operations and External Partners, took some time to discuss with Namely how Kindbody can help employers provide these benefits to their employees.
1. What was the inspiration behind starting Kindbody? What is the Kindbody "story?"
"Kindbody was founded in 2018 by Gina Bartasi, who was previously the Founder/CEO of Progyny, a fertility benefits administrator. Kindbody was born out of the learnings gained from Gina Bartasi's early adopter customers and the feedback she received on delivering a superior fertility benefit solution. Her employer partners wanted a way to work directly with the providers, to lower costs and improve the patient experience. This paired with her own experience with infertility knowing how bifurcated the space is, she created Kindbody to bring holistic fertility care all under one roof."
2. What is your target market in terms of employer size, industry, etc?
"At Kindbody, our mission is to make fertility and family planning accessible and affordable to all. We have no minimum headcount and offer two different solutions that cater to employer size, funding type and budget. For self insured, we offer a fertility benefit solution, and we also provide fully insured clients a membership offering."
3. Where are you located? How do you help employees who are in areas where you do not have physical locations?
"Kindbody currently operates clinics in New York, New Jersey, San Francisco, and Los Angeles. We also have a network of over 200 partner clinics nationwide. Kindbody is opening additional locations in 2020 and beyond. Kindbody also operates a fleet of mobile clinics which can travel to your client's HQs as requested.
In the markets in which Kindbody does not operate, Kindbody's network of partner clinics render the direct services, and Kindbody's telemedicine services (mental health, nutrition, return-to-work) are offered virtually through Kindbody's platform. Care navigation is handled 24/7 by Kindbody's Patient Care Navigators. Additionally, Kindbody's fertility benefit debit card enables clients to provide coverage globally easily to employees located outside the US."
4. What is the future of Kindbody? What are some services you currently do not offer but plan to offer in the future?
"The future of Kindbody lies in expansion in both our clinic locations in new markets to better support our employers as well as expanding our virtual platform and offerings."
5. How does Kindbody distinguish itself from other women's health and fertility benefits vendors in the market?
"Kindbody provides a national solution comprised of its own clinics and a network of partner clinics. As the provider of care, Kindbody distinguishes itself from other fertility benefit solutions, as we employ our doctors and clinical staff ourselves. As a comprehensive fertility, wellness, and women's health provider, we can control for costs, experience, and outcomes. Other solutions solve for one piece of the puzzle, rather than the three levers - cost, experience, and outcomes - together.
In addition to our own clinics, Kindbody's network of partner clinics is selected based upon clinical criteria: 75%+ eSet rate, 50%+ female REI to the extent possible, etc. Kindbody Patient Care Navigators guide patients to partner clinics and hold their hand through the fertility process. Kindbody's additional services (e.g., mental health & nutrition focused on fertility issues, return-to-work coaching) are offered virtually via Kindbody's platform nationwide."
---
If you would like to learn more about Kindbody, Namely's Managed Benefits Pro offering, or how Namelys Managed Benefits Team can help you pinpoint impactful additions to your employee benefits package through our proprietary employee benefits survey, please do not hesitate to contact me at vin.didonna@namely.com! You can also click here to schedule a demo.
Check out our previous installation in the Benefits Spotlight Series with TouchCare here.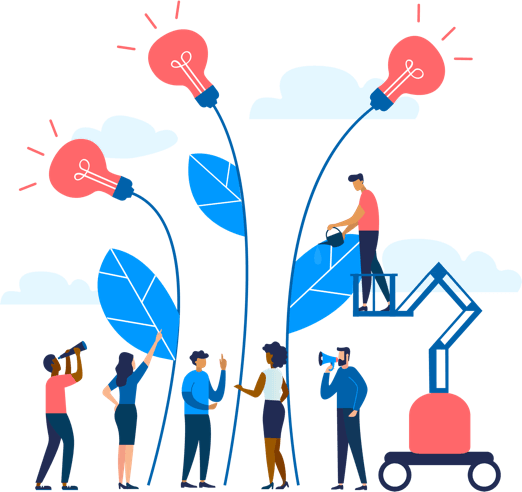 See how Namely's flexible solution will help you streamline your HR processes by having your people, payroll, and benefits info all in on place.
Get a demo
Subscribe
Get the latest news from Namely about HR, payroll, and benefits.
Get the latest news from Namely about HR, Payroll, and Benefits.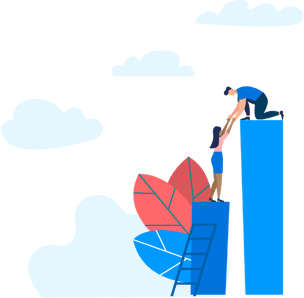 X
Get the latest news from Namely about HR, Payroll, and Benefits.