Benefits
Benefits Spotlight Series: TouchCare

Employee benefits have never been more important. And as companies adjust to the new reality brought about by COVID-19, employers and employees alike are beginning to identify gaps in their benefits programs.

In fact, this upcoming open enrollment season might be one of the most important for HR professionals as they look to fill some of these gaps while also using their benefits package as a way to retain key employees and attract new talent.

There are a multitude of vendors in the marketplace that offer niche, yet important, benefits to consumers. In an effort to bring these vendors to the forefront, Namely is launching a Benefits Spotlight Series to help your company learn about the many options available when it comes to strategic additions to a benefits offering.

Our first Vendor Spotlight is TouchCare. TouchCare is a healthcare concierge whose goal is to put the focus of healthcare back on consumers by helping them to make better healthcare decisions. Whether it be selecting the right plan, negotiating a confusing bill, pricing out a procedure, or simply finding a great doctor, their team of experts is there to ensure a great experience.

TouchCare is also a cornerstone partner in Namely's Managed Benefits Pro offering to Managed Benefits Clients.

Their CEO, Rob LaHayne, chatted with us about his company, its offerings, and how they're helping businesses during COVID-19.

"The American healthcare system is confusing and expensive," says LaHayne. "And the consumers that are supposed to be the ones that our system serves are typically the ones left most in the dark. TouchCare is here to shift the balance of power back to the consumer."
1. TouchCare prides itself on industry partnerships. Can you talk about some of those partnerships?
"Our service is constantly evolving to meet the needs of our clients and their employees. Oftentimes that means partnering with other great service or technology providers to deliver unique products in a coordinated fashion. One great example of this is our MindCare offering. As a member concierge, we are constantly asked to find mental health providers for our members. This can be challenging as there is a shortage of providers and an even greater shortage of providers who accept insurance. As such, we partnered with MeMD to create a unique bundle of virtual mental & behavioral health services to our members called MindCare."

2. What is your target market in terms of employer size, industry, etc.?

TouchCare serves employers of all industries, sizes, and geographies. Our predominant focus is on small to mid-sized businesses – employers with 50 to 5,000 employees.

3. How is TouchCare helping employers face the issues caused by COVID-19?

First, this is a confusing time in healthcare – unlike anything any of us have ever seen before. As such, consumers are even more lost than usual. Many medical & dental practices are closed, and many elective procedures are being postponed. Our team has been in the weeds with our members helping them to navigate and researching the best options for both COVID & non-COVID related issues.

Now, we are focused on helping employers reopen their doors. As an employer, you need to make sure your employees' health is your number one focus. In order to make this scalable, you need a combination of digital tools, testing, and live support. TouchCare Shield is our return to work program for employers. We deliver a package of concierge healthcare support combined with virtual clinical support for employees. Our clinical team can order both viral and antibody tests at thousands of convenient locations across the country. We now also have the ability to send at-home viral tests. Lastly, we are able to provide "work excuse" notes for disability claims filing to ensure compliance with the Families First Coronavirus Response Act (FFCRA).

4. How does TouchCare distinguish itself from other health advocacy vendors in the market?

Our proactive approach to engagement distinguishes us. Most health advocacy vendors are reactive services that help with what we call tier-one or tier-two issues. Our proactive marketing strategy enables us to engage our members in a different way that helps them become better healthcare consumers. Our unique pod-based team structure allows our Health Assistants to pull in a team of experts on every single member interaction. In other words – they go deep. There is nothing too complicated and no wall we won't break down to help our members get their healthcare questions answered and ensure they have a great healthcare experience.

5. What is the future of TouchCare? What are some services you currently do not offer but plan to offer in the future?

The future of TouchCare revolves around healthcare consumer behavior. We want to create healthier consumers. We will harness data as a tool to help people find more personalized recommendations and clinical tools. The healthcare system is very disconnected. We want to pull it all together for consumers to make sure that the best and most personalized resources are available to address your health and healthcare needs.


---
If you would like to learn more about TouchCare, Namely's Managed Benefits Pro offering, or how Namely's Managed Benefits Team can help you pinpoint impactful additions to your employee benefits package through our proprietary employee benefits survey, please do not hesitate to contact me at vin.didonna@namely.com! You can also click here to schedule a demo.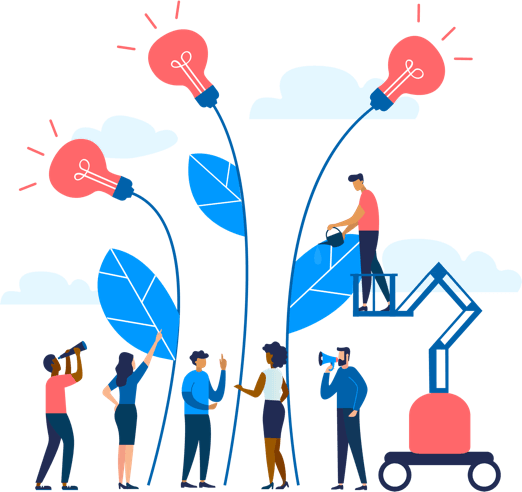 See how Namely's flexible solution will help you streamline your HR processes by having your people, payroll, and benefits info all in on place.
Get a demo
Subscribe
Get the latest news from Namely about HR, payroll, and benefits.
Get the latest news from Namely about HR, Payroll, and Benefits.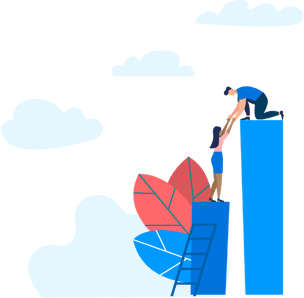 X
Get the latest news from Namely about HR, Payroll, and Benefits.