HR
5 Essential Characteristics Of A Great Leader, According To Ted Lasso

My latest TV binge was a show on Apple TV+ called Ted Lasso. It's a story about a small-time football coach who is hired to lead a professional soccer team in England despite no experience in the sport. What he doesn't realize is that Rebecca, the owner of the team, hired him to sabotage the club so that she could exact revenge on her ex-husband.
As I watched it, I quickly realized that the refreshing storyline and hysterical script had a brilliant set of underlying messages about leadership that resonated strongly with me. Here are five takeaways (and I've tried to avoid major spoilers):
1. The journey is more important than the destination.
Early on, Ted says, "I never worry about whether we win or lose." This, of course, has everyone thinking he's a lunatic. He recognizes that if the journey is magical, the results will come. And Ted demonstrates this over and over again.
Some leaders will call this "people first" or suggest that if your employees are happy, your customers will be, too. I prefer to suggest that by playing the long game and creating a fantastic experience for every stakeholder, wins will outweigh losses.
Ted eventually acknowledges that winning is certainly more fun, all other things being equal. But it's important to note that, in the end, this isn't a classic "come from behind and win" story; rather, everyone is better off for the experience.
2. Prima donnas cannot be tolerated.
Ted's star player, Jamie, only wants to play to the extent that it feeds his ego. Ted engineers a couple of deeply effective (and seriously funny) teachable moments that help influence Jamie's thinking. Then a plot twist shows the audience how Jamie has learned from Ted and, once again, how sometimes the journey yields more benefit than the destination.
One of my greatest leadership regrets is failing to effectively deal with a prima donna. This person, while high performing, left a trail of unpleasant situations in their wake, and I spent many hours cleaning up the mess. A few years later in my career, I found myself in a similar situation, and I dealt with it immediately. That person changed almost overnight because they realized that how people saw them was the opposite of how they wished to be perceived. Lesson learned (for both of us).
3. Empathy matters.
When Rebecca (the team's owner) realizes that Ted is a decent guy and she has to come clean about her plan to sabotage the team, Ted takes it in stride. Having some marital issues himself, he understands her pain and is quick to be supportive rather than judgmental.
Every good leader knows that when someone makes a mistake, showing empathy helps the individual learn from their failures and almost certainly ensures that what they learn from that experience will serve them well in the future.
4. Watch for potential.
At the beginning of the show, Ted meets Nathan, the so-called kit man, a jack-of-all-trades who lacks self-confidence and is mercilessly teased by other members of the team. Ted quickly realizes how much Nathan knows about soccer and transforms him in a way that, while predictable, is heartwarming and sweet. More importantly, Nathan fills a knowledge gap for Ted that means everything as Ted works to make the team more effective. Watching Nathan thrive under Ted's leadership is a classic case of developing real potential.
Earlier in my career, I managed a sales leader who I respected deeply and had great leadership skills, but it became clear that the role was likely to become redundant soon. One day it occurred to me that this individual could lead a transformation in service, and I suggested it to my peer who also thought the idea was a good one. That moment of clarity about this person was pivotal. The person's leadership was crucial to the success of a major change initiative that accelerated our path to an IPO.
5. Know when it's time to reorganize the team.
The captain of the team, Roy Kent, is an aging, often angry star who won a title a number of years prior. He won't accept the fact that he is getting older and that his physical limitations are hurting the team. Ted has to take an extreme step to show that to Roy. But as a leader, Ted accomplishes two important objectives: He helps Roy see the light, and he makes the team stronger as a result.
A leader's most important job is to make sure the right folks are on the team, organized in the correct way for success. I find that I can instinctively see if the team is in sync, but only if I stay in close touch with how well the team is collaborating. Many times, I've retroactively observed how I missed those key signals either because I wasn't paying close attention or convinced myself to ignore my instinct.
It's unlikely that the producers decided that they would create a show that was a primer on leadership, but by episode three, I couldn't stop myself from viewing it through that lens. Ted reminds us that when the fundamentals are wrong, sometimes you have to lose before you can win, requiring great leadership patience that will probably extend past sales cycles and even fiscal years. In this case, it will transcend sports seasons, which perfectly sets us up for season two.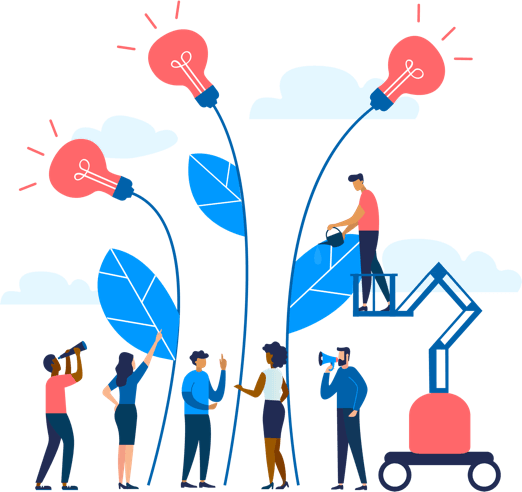 See how Namely's flexible solution will help you streamline your HR processes by having your people, payroll, and benefits info all in on place.
Get a demo
Subscribe
Get the latest news from Namely about HR, payroll, and benefits.
Get the latest news from Namely about HR, Payroll, and Benefits.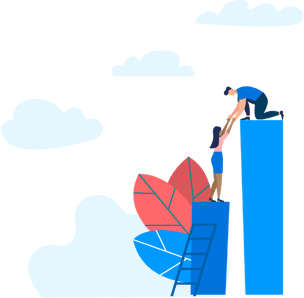 X
Get the latest news from Namely about HR, Payroll, and Benefits.