HR
Why Your Managers Are Key To Diversity And Inclusion

For CEOs in 2020, leadership has become only more complex. A pandemic, major cultural unrest, vast political differences across the populace and an economic crisis unlike any other we've seen in our lifetimes make the work of leading more difficult than ever.
While all these have lasting implications on companies, I believe the need to respond to the cultural changes as a result of the deaths of George Floyd, Breonna Taylor and others, along with the Black Lives Matter movement, is perhaps the most urgent.
High-functioning companies in 2020 must have an effective set of cultural, organizational and operational norms that address the diversity and inclusion considerations necessary to be a world-class organization.
While effective D&I strategies most definitely "start at the top," they do not end there. When I joined my company 16 months ago as its CEO, I inherited a strong D&I employee resource group and a leadership team who supported it, but most would say that it was only marginally effective at moving the needle on the metrics that matter.
What I have come to realize is there needs to be better alignment between those metrics and leadership behavior at all levels of the management team.
Here are my key takeaways for how leaders (at all levels in the organization) can mature their skills in a way that will improve their efforts to promote diversity and inclusion in the workplace:
1. Commit to education:
This has multiple dimensions, including classic studies in how to avoid unintentional bias, more effective authoring of performance appraisals, and developing a deeper understanding of the issues of racism and sexism from points of view that are distanced from your own.
2. Commit to taking action:
This comes in many forms. It starts and ends with what each leader does every day to reinforce values, especially by spending the extra time to contemplate how decisions they are about to make will contribute to efforts to actively promote diversity and inclusion in the workplace. All of us have to heighten our awareness and practice it until it becomes habitual.
3. Commit to metrics:
At my company, we present a D&I dashboard at every all-hands meeting where we are transparent about our progress to drive forward our efforts and measure them objectively. While this will vary across organizations, I recommend paying special attention to gender, ethnicity and age (for managers and employees) and looking closely at the diversity of your candidate pools for all open positions (especially the incumbent ones.)
4. Commit to drawing the line:
Identify actions that have to be taken that in some cases might impact organizational agility. An example at my company is that before any offer is extended, we have a transparent discussion of our efforts to recruit a diverse candidate pool. For our critical roles, if after one or two offers where we don't meet the standard, we commit to slowing the hiring process to change that for hires who follow.
5. Commit to accountability:
Agree that it is always OK to challenge one another on ways to drive a holistic D&I mindset into the culture. These conversations will often be difficult, controversial and even disruptive. It's the job of the CEO to lead by example with an openness to listening and, when necessary, challenge all parties to communicate in alignment with the company's values.
6. Commit to awareness:
Recognize that in 2020, acknowledging differences matters, and the language we use is even more significant. Commit to encouraging employees to share their preferred gender pronouns, and exercise care in doing everything possible to use them. If someone refers to themselves as Black, don't refer to them as a "person of color" or "African American." For some, this might feel like an inconvenience, but for the recipient, this can be deeply impactful, which is what's truly important.
7. Commit to respect for individual differences:
With a country so politically polarized, it's crucial that managers respect differing viewpoints and, in particular, intervene when that respect is not maintained.
This is not a complete list, but it does reflect key things every manager needs to do in order to be more effective with D&I.
The CEO needs to set the tone, encourage leaders to follow, and consistently encourage both managers and employees to engage in dialogue on progress. It's not easy and often triggers challenging conversations; however, it will help create the kind of culture that reflects what "great" looks like.
---
As we head into the new year, what else can leaders take away from 2020 to succeed in 2021? To answer that question, Adam Grant joined us for our latest webinar. In case you missed it, here are the webinar's top takeaways.
This article was originally published in Forbes.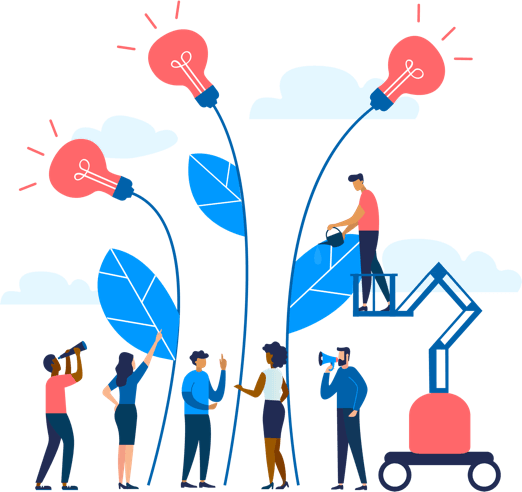 See how Namely's flexible solution will help you streamline your HR processes by having your people, payroll, and benefits info all in on place.
Get a demo
Subscribe
Get the latest news from Namely about HR, payroll, and benefits.
Get the latest news from Namely about HR, Payroll, and Benefits.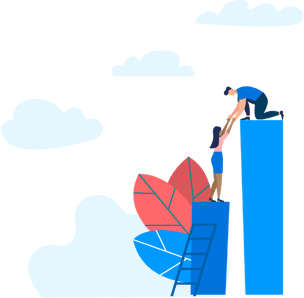 X
Get the latest news from Namely about HR, Payroll, and Benefits.