HR
The 5 People Analytics That Matter To A CEO

After 35 years working in the HR technology space (with more than 20 of those in product development), I know a thing or two about people analytics. And people analytics products — while appealing to customers — often sit on the shelf. Why? Because the metrics aren't well aligned with the needs of the target audience.
Now that I'm a CEO, I'm hyper-sensitive to the data we use to measure how we're managing our workforce. And over the years, I've learned the actual people analytics that matter (or should) to an executive team.
But before I share some of the specific measures, let's take a look at the fundamentals of people analytics that need to be in place before you bother asking which measures matter.
Consider the following:
What's important to a CEO is sensitive to the issues of importance to the business. High-growth companies will have a different set of priorities than an organization that is in a more mature market. Pulling metrics from a textbook just doesn't work.

Timing matters. For example, a CEO will look at turnover very differently when they want to reduce labor expenses compared to when headcount growth is mission-critical to the business.

In the majority of cases, consistent measurement over time is more important than point-in-time assessments. It's my view that once you have aligned on a measure of interest, leave it alone. It's way more important to understand how a static measurement of employee engagement changes over time. Too often, leaders are infatuated with a "metric of the day." Avoid this; change the measurements only when absolutely necessary, and if you can, work to restate previous iterations of that measure to maintain the integrity of changes over time.

Less is always more. CEOs have such a wide range of competing priorities; they can only focus on a few things with consistency. Identify the measures that matter most (in partnership with your head of people), and use them consistently across stakeholders — in dashboards, board communications and discussions with employees.
With those considerations in mind, here's my view on the most important people analytics measures:
1. Employee retention
I watch monthly turnover rates very closely, and in particular, I pay attention to the three- to 12-month trend. Especially during the pandemic, we've seen those numbers vary quite widely. It's important to have a target and measure performance over time against that target. This might seem obvious, but it's a critical measure (and future indicator) of operational challenges that can occur with increased turnover, as well as obstacles to growth (especially for mission-critical roles).
2. Headcount in sales
CEOs need to pay special attention to sales staffing. Many sales leaders are reluctant to make sure headcount stays at the plan, yet finance drives almost all financial modeling based on the number of productive salespeople in place throughout the year. The CEO, CFO and sales leader need to be fully aligned on what the staffing expectations need to be and make absolutely sure those targets are met. Depending on the time of year, I will frequently expect the people team to recruit to targets 5 percent to 10 percent higher than planned; in my experience, unanticipated attrition will almost always solve the budget problem.
3. Employee engagement
Broad engagement surveys are an essential best practice, but how a CEO reacts and responds to those measures is important. First and foremost, I look at our employee net promoter score and the 12-month trend (by quarter). All the action planning around engagement will be driven to raising that metric over time. This is also the most essential measure to observe with consistency. It's always tempting to change up the questions, but don't do it for at least the handful of questions that drive the overall engagement measurement.
4. Talent acquisition
Good alignment between business and people teams for talent acquisition is essential. This is especially important for critical positions. At my company, we focus on the quality of the relationship between the teams and hold stakeholders equally accountable for making sure the talent-acquisition process is a priority. Focus on the hiring process among leaders and the traditional measures of success, which, for us, are time to hire and diversity and inclusion metrics (that will almost certainly shift over time).
5. Budget adherence
For most organizations, labor is the most significant expense. Yet I repeatedly see that managers expect finance to own the work of budget adherence. While it's traditionally driven by finance, every leader needs to fully understand their labor spend and be individually accountable.
At the end of the day, the CEO's job is to make sure the people and finance teams create a high-quality, reliable measurement framework — a framework that is used across the entire leadership team (and the board).
Management guru Peter Drucker once said, "What gets measured gets managed." It's also the case that too many measures are difficult to manage. Finding the perfect balance is the key to driving outstanding business outcomes.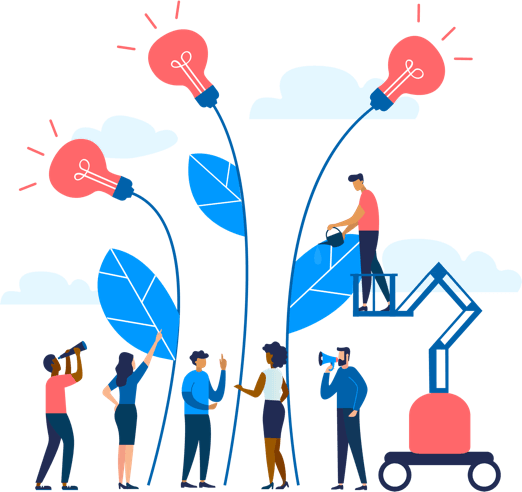 See how Namely's flexible solution will help you streamline your HR processes by having your people, payroll, and benefits info all in on place.
Get a demo
Subscribe
Get the latest news from Namely about HR, payroll, and benefits.
Get the latest news from Namely about HR, Payroll, and Benefits.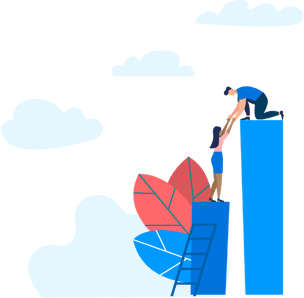 X
Get the latest news from Namely about HR, Payroll, and Benefits.