HR
How Software Developers Feel About Returning to the Office
Over the past three months, much of the workforce shifted to a remote work environment in accordance with social distancing recommendations. As some states start to see Covid-19 cases plateau, quarantine restrictions have started to loosen. Companies now need to decide not only when to reopen their offices, but also how to do so safely and effectively.
Managers and business leaders have lots of questions, but definitive answers are rare. Should face masks be required? How much hand sanitizer is enough? How often does the office need to be cleaned?
Even more importantly, companies need to consider how their employees will react to their offices reopening. While some may be excited to get back to a (new-ish) normal, others might be more hesitant.
Coderbyte, a coding interview prep platform used by 400,000+ developers, asked 150+ software developers about their perspectives on returning to the office. You can explore all the data in our Guide to Technical Recruiting & Remote Work During COVID-19.
So far, most software developers give WFH a 👍
Overall, developers overwhelmingly (85%) say their engineering team adjusted well to a full-time work-from-home environment. 45% of developers even say they are dedicating more time to work now than before quarantine, with another 31% who say they work the same amount as before.
Throughout this pandemic we've also seen engineering teams quickly and impressively adapt to remote hiring processes and remote product development to sustain growth, particularly in industries that have been positively impacted. A few developers in our survey suggested that engineers are especially well-equipped to work remotely.
"I think inherently most engineers are used to being sort of 'lone wolves' to begin with, so an adjustment in workflow was not necessary. We primarily use Trello, Slack, and Google Hangouts to keep in touch." - Front-end software developer
"Our engineering team has done great. We barely had any disruption in our process. We use Slack, keep up with our meetings, and do a pretty good job of communicating." - Full-stack software developer
Software developers believe (and hope!) remote work is here for the long-run
According to our survey, software developers are in no rush to return to the office -- and they don't believe their employers are in any hurry either. In fact, one in three developers do not expect to return to their office until August 2020 or later.
"I think going back to work right away could backfire." - Backend software developer
"Once, the lockdown period is over, there are still high chances of the rapid surge in cases. So it's best to avoid going back to the office." - Full-stack software developer
Even when their offices do reopen, 85% of developers believe remote-work policies will remain flexible. Most developers say they would actually prefer to work from home for the foreseeable future (64%). For some, returning to the office feels like an unnecessary health risk. For others, working from home enables them to be more productive or eliminate their daily commute.
Even if the company provides cleaning and control, this is not true for public transportation, and I use public transportation to get to the office. - Full-stack software developer
My job can be done from home and my team has managed to make it work pretty well so I don't see a reason to go back to the office. - Front-end software developer
Staying at home increases my productivity, reduces travel, and I feel more energetic. - Front-end software developer
Nearly half of software developers (48%) feel so strongly about working from home that they would consider looking for a new role if they were forced to come into the office. 38% would even consider taking a slightly lower salary in exchange for working remotely.
Returning to the office
Whether it's in one month or one year from now, offices will eventually open up their doors again and software developers have high expectations upon their return. Developers' top priority is increased office cleaning procedures (83% very important), followed closely by providing hand sanitizer (73%), and enabling social distancing within the office (67%).
There are also a variety of new tools and resources available for companies as they begin to reopen:
Maptician: Software that helps companies re-configure their layouts to enable social distancing and staggered scheduling
Work.com: A new product from Salesforce that provides "contact tracing and emergency response management" and "employee wellness assessment and shift management."
Check-in: An app from PwC that enables contact tracing for employees who have come into contact with someone who has tested positive for Covid-19.
Standuply: An application that runs weekly surveys among employees on their health condition, travels, and contacts.
AskAlamanac: A Covid-19 playbook for businesses focusing on employee and customer communications, business travel recommendations, remote-work strategies, and office cleaning tips.
---
These are certainly challenging times for companies and employees alike. We'll be continuing to monitor the best tips and trends on returning to the office versus remote work as well as online technical recruitment and interviews. Again, you can explore all the data and expert advice in our Guide to Technical Recruiting & Remote Work During COVID-19.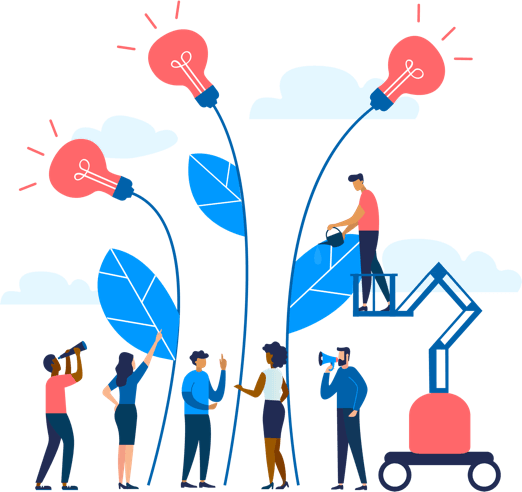 See how Namely's flexible solution will help you streamline your HR processes by having your people, payroll, and benefits info all in on place.
Get a demo
Subscribe
Get the latest news from Namely about HR, payroll, and benefits.
Get the latest news from Namely about HR, Payroll, and Benefits.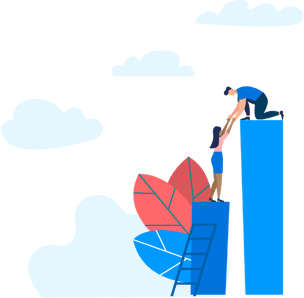 X
Get the latest news from Namely about HR, Payroll, and Benefits.