HR
5 Tips from Software Developers for Companies Transitioning to Remote Product Development
As the coronavirus pandemic continues to spread across the world, public health and government officials are mandating or strongly suggesting that individuals practice social distancing.
Millions of people are now working from home, many for the first time. While software might seem like an industry ripe for 'work-from-home,' some companies have made the transition to remote product development more smoothly than others.
In an exclusive poll, Coderbyte, a technical interview prep platform used by 300,000+ developers, asked software developers how their companies are handling the transition to remote product development.
Overall, respondents overwhelmingly approve (92%) of how their companies are handling issues related to Covid-19. 83% of those we surveyed say they have transitioned to a work-from-home environment due to coronavirus concerns. In fact, your company was probably more prepared than many other organizations to move to a fully remote work environment.
Developers highlighted specific company practices that helped them transition to remote work. We've outlined these tips for you below.
Help employees set up a designated home office

If employees can't go to the office, it's important to bring the office to the employees. Forward-thinking companies like Shopify are making sure developers have the tools they need to be comfortable and productive.
Some companies have chosen to send office supplies directly to their employees' homes, while others have provided stipends allowing employees to select their own office needs.
"Once they knew about COVID-19, they allowed us to work from home since early March. They made efforts to ensure that we were all able to work from home comfortably and gave us a stipend to purchase ergonomic desk supplies." – Full-stack software developer
Adopt new technologies – especially ones that facilitate communication and collaboration
Even if employees are home alone, that doesn't mean that they should have to work alone.
43% of software developers in our survey say their company has adopted new technologies to support remote work, including tools like Zoom, Slack, Microsoft Teams, and of course Namely! They also appreciate when their companies use these tools to open direct lines of communication with management.
"Our CEO has been sending recorded videos every week empowering employees, strategies for being productive during this time, giving confidence about our jobs, and a plan of action for the coming months." – Full-stack software developer
Be cognizant of employees' emotional and physical well-being
Even in good times it can be challenging to meet the financial needs of a company and the personal needs of its employees. The pandemic puts extra pressure on both sides of this delicate balance. It is understandably difficult for companies to keep a pulse on how remote employees are doing, but developers told us that they're worried about their well-being.
75% of developers in our survey say they're concerned about their physical health. 67% have concerns about their mental health.
Companies are taking a range of actions to support their employees' physical and emotional well-being. 14% of respondents said their companies have actually expanded employee benefits. Developers also said smaller initiatives, like online wellness seminars and fitness classes go a long way.
"The executives provided us with financial and mental health support as we shifted to all working from home, and they have been transparent about how it's affecting our company." – Full-stack software developer
Be wary of tracking employees too closely
A plurality of developers in our survey (39%) said they were more productive while working from home.
Despite this, companies have ramped up employee tracking measures as they shift to a distributed workforce. The very tools that facilitate remote collaboration and communication are also the tools that enable employee monitoring. For example, Slack allows companies to read private messages between workers and Zoom enables conference call hosts to monitor attendees' attention (or lack thereof). Unsurprisingly, many workers feel these measures infringe on their privacy.
Allow some flexibility as employees adjust to the new work-life balance
It's unlikely that your employee is the only one in their household shifting to remote work. Developers say they need flexibility from their employers as they sort out the best schedule for themselves and their family.
"It would be helpful for my company to recognize that not everyone has a spouse that can be solely dedicated to watching the kids. My partner and I both work which is hard with a 2 year old and 8 year old." – QA Engineer
---
This is certainly a difficult time for companies. As you invest in your employees' transition to work home, you're also investing in the longevity of your company. We'll be continuing to monitor the best tips and trends for remote work as well as best practices for remote recruitment and technical interviews on our Medium blog.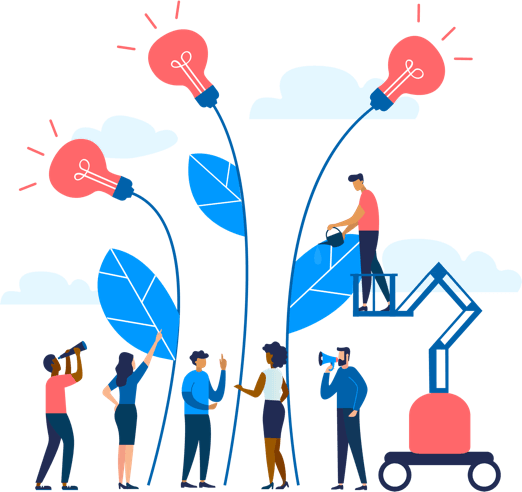 See how Namely's flexible solution will help you streamline your HR processes by having your people, payroll, and benefits info all in on place.
Get a demo
Subscribe
Get the latest news from Namely about HR, payroll, and benefits.
Get the latest news from Namely about HR, Payroll, and Benefits.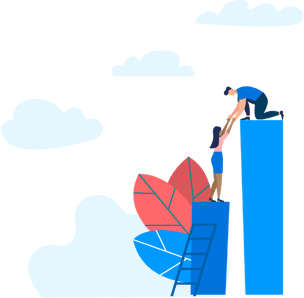 X
Get the latest news from Namely about HR, Payroll, and Benefits.