HR
Our Favorite Moments From HR Redefined 2019
That's a wrap! Earlier this week, over 500 HR professionals painted the town blue for Namely's third annual conference, HR Redefined. The two day event featured 18 content-rich sessions and panels, over 30 speakers, and even a client boot camp for Namely "power users."

Whether you missed the conference or simply want to relive it, we've included some of our favorite moments from HR Redefined 2019 below. For even more coverage, subscribe to the Namely Blog, as we'll be recapping some of the event's most inspiring sessions in the weeks to come.
1. Azure Gave the Audience Chills
If you want to kick off an conference at the home of the Tribeca Film Festival, you better to do it in style—and poet Azure Antoinette delivered. She gave the audience chills with her opening performance, calling HR the "pulse" and "nerve center" of modern workplace. Verse by verse, she powerfully conveyed how the role has overcome stereotypes and naysayers and risen to a new, higher purpose. The future of HR is one that eschews the cold and impersonal. Instead, HR doubles down on humanity. "HR brings us back, HR slows down the algorithm. It rewrites the code," Azure said.
A new mission calls for a new definition—and Azure had one ready for the audience. "Human resources is redefined. Today, HR is for human race." Her inspiring message set the tone for the entire conference.

2. Shawn Achor Made Us Smile
We all have our own mountains to climb. But according to author and happiness researcher Shawn Achor, getting to the top is a lot easier with a different frame of mind—and a friend.

"If you're looking at a mountain you have to climb by yourself, you're perceiving it as 20 percent steeper than if you were looking at the same mountain with a friend beside you," Achor said. Pulling from his catalog of best-selling books like The Happiness Advantage and Big Potential, the keynote speaker shared how happiness isn't the end result of success, but rather a prerequisite for it. He shared a number practical tips for how we can all inject a little more positive thinking into our lives, like keeping a gratitude journal or spending two minutes per day sending a positive text or email to someone.

Positivity is contagious, which means even those small steps can make a big collective impact. To prove his point, Achor had the audience break out into pairs, with one partner keeping a straight face and the other smiling. It took just a few seconds before the audience erupted in laughter.


3. Miss Val Gave Us Perspective
As one of the winningest-coaches in NCAA history, Valorie Kondos Field, affectionately known as "Miss Val," has learned her fair share of leadership lessons. Perhaps the most important one came to her after an unexpected twist in the road.

"Be anxious for nothing, and grateful for all things," Miss Val heard a voice say after receiving a cancer diagnosis. That message was core to her HR Redefined address on day two. When she started to switch the words "have to" with "get to," her entire perspective on life changed. "I don't have to have chemo. I get to have chemo," she said.




She urged the audience to make the most of their time. Life Is Short, Don't Wait to Dance isn't just the title of her book, it's a personal mantra. Don't wait to follow your passion or be afraid to "make the ask" in your personal or professional life, no matter how scared or intimidated you might be.

"Think of the one thing you love doing in life that makes your heart sing. Whatever that is, that fuels the light that is uniquely you," she said.



4. Namely's Product Team Showcased Its Vision
On day two, Namely's product leadership took center stage to talk shop. Nick Christman, senior vice president of strategy and markets, and Clare Hawthorne, director of product, highlighted some of the year's most exciting launches and their vision for the future.

Hawthorne recapped some of the 60-plus new features launched since last year, including advanced workflows and mobile paystubs. Many of the new features were focused on improving the employee experience. "What inspires us here at Namely? We were founded to be an HR platform employees love—HR for Humans. We know that if an HR system is intuitive and easy-to-use, employees are more likely to engage with the system, whether they are entering PTO or posting to the newsfeed," Hawthorne said.
Evolving Job Description of the HR Leader #HRRedefined2019 @nickxman @NamelyHR pic.twitter.com/KUqD4GRlzv

— Nicole Roberts (@NRobertsHR) May 7, 2019

Christman echoed that message. Today's employees expect more from employers. The
"world we work in," as he put it, has gone through a paradigm shift. That change hasn't just impacted recruiting and retention efforts—it has effectively rewritten HR's job description.

Both speakers went on to preview a number of exciting new features, including an E-Verify integration, new benchmarking reports, a reimagined benefits wizard, and much more. If that wasn't enough, Jason Martin, director of product design, then dazzled the audience with a product video and sneak peek at the platform's future look.

---

Those are just a few of our favorite moments from HR Redefined 2019. For more highlights from the conference floor, be sure to check out #HRRedefined19 on Twitter. Stay tuned for additional recaps from this year's event on the Namely Blog.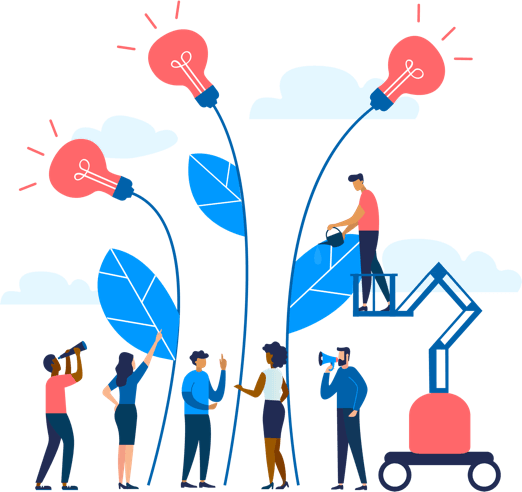 See how Namely's flexible solution will help you streamline your HR processes by having your people, payroll, and benefits info all in on place.
Get a demo
Subscribe
Get the latest news from Namely about HR, payroll, and benefits.
Get the latest news from Namely about HR, Payroll, and Benefits.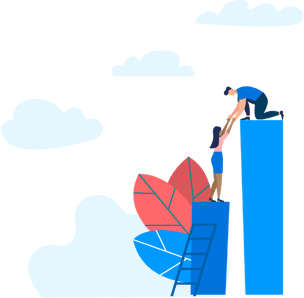 X
Get the latest news from Namely about HR, Payroll, and Benefits.