HR
How to Support Inclusive Office Holiday Celebrations

The end of the year is a festive time for people around the world. Whether your employees observe Christmas, Hanukkah, Ramadan, or Diwali, it's important to honor the diverse array of festivities and traditions within our increasingly global workforce.
We asked companies to share how they make their celebrations inclusive of everyone. Here's what they told us.
Holiday Carnival
"For the holidays, our two co-CEOs throw a huge carnival for all Fresh n' Lean employees. It includes carnival games, a taco station, and a DJ. They also do a Secret Santa."
- Alexandra Caffery, Communications and Media Relations Specialist at Fresh n' Lean
12 Days of MyCorp
"We go all out for the holidays! This year, our office is celebrating with its annual '12 Days of MyCorp Magic' event. All month, we'll be playing festive games, hosting holiday breakfasts, lighting the menorah, and holding a gift exchange. Everyone is also encouraged to decorate their desks—the more decked out, the better!"
- Deborah Sweeney, CEO at MyCorporation
Pajama Party
"One day in December, we shut our office down completely. But this doesn't mean that people don't have to come to work. Instead, we spend the entire day at the office eating, playing games, and watching movies. Coming to work in pajamas and drinking mimosas is a great break from the usual grind. This tradition happened on a whim one day when I could tell we all needed a break, and I hope to keep it going as our company grows."
- Josh Rubin, CEO of Post Modern Marketing
Karaoke Night
"We usually get our team together at a restaurant, but this year we're going a different route. All of our tour guides are local NYC actors, so we decided to rent out a Karaoke room where our staff can put their singing pipes to work. We can't wait to get everyone up on stage!"
- Alan G. Locher Senior Director PR, Marketing & Sales at On Location Tours
Presents for Patients
"One of our holiday traditions is to participate in Presents for Patients at a local retirement home. Whether it's a new sweater, book, puzzle, or even a box of cookies, we gather up gifts for everyone. We wrap up each gift and make personalized tags and notes for each resident. Then, the team takes a field trip to the retirement home to deliver the gifts in person!"
- Maddie Sciullo, General Manager at RedShift
Cupcake Decorating
"Since our company is online-based and our workers are remote, our celebration is also online. Last year, I organized an online meeting on December 23. We all agreed to buy a plain cupcake and a pack of M&Ms. Then, we all sat in front of our screens like a normal weekly meeting, but instead of exchanging sales numbers we exchanged wishes, then decorated our cupcakes and ate them! This might sound insignificant, but it was truly amazing. I felt a deep connection with all the people eating together, even if we weren't in the same room!"
- Son Ngo, CEO of Tankscrib
Dog Party
This year, we're taking the team ice skating at a local park, followed by a bonfire at our marketing director's house. The best part is, all of the Sifted pups are invited too—and they'll be dressed in holiday garb!
- Emily Endara, Content Marketer at Sifted
Winter Wonderland
"We try to encourage more of a 'winter wonderland' theme, rather than a holiday-centric one. In Texas, we don't get much winter, so it's fun to create that wintery feeling. We do a white elephant exchange, an annual raffle, and at least one company-wide volunteer initiative. We also put up a tree and encourage employees to bring in ornaments or decorations that represent the holidays they celebrate. For a lot of folks, the holidays are about tradition, and we make it a tradition to give back to our community. Regardless of what holiday you celebrate, if you celebrate at all, we should all be taking care of each other as much as we can."
- Jane Jones, Office & Culture Manager at The Zebra
Cubicle Decorating Contest
"We have a cubicle decorating contest and everyone really goes their own direction with it. One employee built a fireplace complete with a fake fire! Also, we throw holiday party, 'adopting' several families local to each office to help provide for, and a holiday step challenge keep our focus broad. Here, the holidays are less about a specific religion or tradition and more about connecting to the people in our lives, giving back to the community, and staying well."
- Anonymous
Giving Back to the Community
"This year, instead of adding one more holiday event to our already packed schedule, we asked the team what they preferred. Instead of going out and getting glammed up we decided to stay in and give back. We're having a day-long pajama party, complete with spiced hot drinks and gifts. Then we're devoting our evening out to feeding homeless teens."
- Danica Kombol, CEO of Everywhere Agency
Personalized Gifts
"Each year, my partner and I surprise our employees with a special gift. We listen to their wants and needs and try to make it as personal as possible. Last year, an employee was planning a trip to hike in Japan and kept mentioning a backpack he wanted. We got it for him as a surprise with a camera he could use to bring back photos! We love supporting employee growth and aspirations, and it helps strengthen their bond to the company."
- Jacqueline Basulto, Owner of SeedX
Latke Party
"We had a huge off-site Holiday party, an in-house latke happy hour, and also my team is going to do a dinner with a white elephant."
- Anonymous
Sinterklaas
"In our Amsterdam office, we celebrate the Dutch holiday Sinterklaas, which is celebrated on December 5. That morning, everyone comes into the office to find a big chocolate letter (a typical Sinterklaas treat) on their desk!"
- Jack Saville, Online Marketer at Bynder
Rangoli
"Our office is very diverse, so we have holidays around the year for festivals celebrated by different religions and regions. We love to deck the office in Indian ethnic and traditional decorations by hanging flowers and having colored sand decoration (Rangoli) competition. There's a lot of lighting and lamps for a host of Indian festivals, which illuminate the spirit of the office and boosts team morale."
- Gargi Rajan, Head HR at Mettl
Virtual Holiday Party
"Our company recently implemented a work from anywhere policy, so we've been recruiting talent across the globe—from Seattle to Montreal to Brazil. As a result, we're having a virtual holiday party this year. Everyone will log onto a video chat wearing their favorite festive gear, share holiday traditions from their different cultures, and play global holiday trivia. We'll also be hosting a gift exchange, but because of the international mailing complications, team members will purchase a digital gift, something like an ebook, or online photo editing workshop."
- Emily Fanning, Content Marketing Manager at Springboard Retail
Holiday Competitions
"Our leadership team is really brilliant at leading by example when it comes to culture and values, and I think this is really obvious when you see how much effort people go to in holiday spirit! We have lawn bowling, Mexican food, and heaps of holiday competitions. We had a team office decorating competition and a holiday wreath competition for our audiology clinics around Australia."
- Renée Robson, Performance & Capability Manager at Bloom Hearing Specialists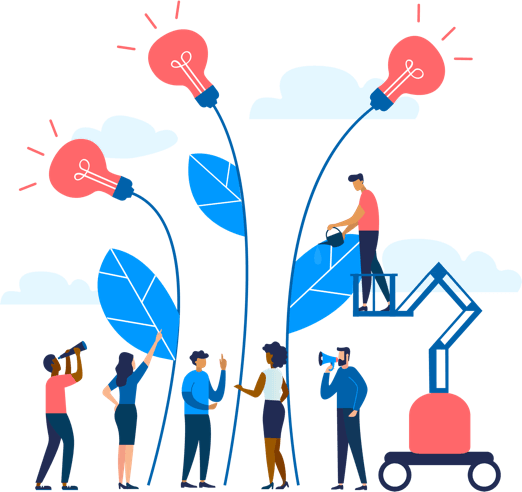 See how Namely's flexible solution will help you streamline your HR processes by having your people, payroll, and benefits info all in on place.
Get a demo
Subscribe
Get the latest news from Namely about HR, payroll, and benefits.
Get the latest news from Namely about HR, Payroll, and Benefits.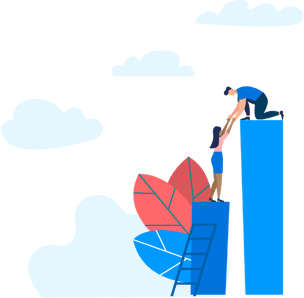 X
Get the latest news from Namely about HR, Payroll, and Benefits.