Talent
7 Ways to Lift Spirits This Halloween

Halloween can be a tricky holiday to navigate in the workplace. Not everyone may feel comfortable participating in the festivities so here's the key—keep it fun and voluntary to ensure that you're creating a safe space for both those who love the holiday as well as those who may be a bit frightful.
The weather's getting colder and the nights are getting darker, so Halloween can be the perfect time to sprinkle some fun around the office and lift your employees' spirits. From costume contests to festive parties—we've got you covered on the best ways to get your people amped up for the spooky season.
1. Get Festive and Dress Up
"As a completely remote company, there's not a whole lot we can do, but I certainly encourage dressing up for our (internal) video meetings. Though I will say, it does see harder for my employees to take things seriously when a giant banana is briefing them on project assignments." — Carlo Barajas, Founder at Surface SEO
2. Celebrate with Your Customers
"We believe we should not only celebrate the holiday with our team, but we should also celebrate with our customers. We change our app's icons on the app store with themed holiday icons, display an in-app popup with a holiday greeting once, and encourage customers to take part in our office party by sending in pictures of them celebrating." — Eric Haim, Co-Founder & CEO of StilyoApps
3. Host a Spooky Contest
"Our employees are spread out all over the country, so we hold a remote pumpkin carving contest. Anyone who wants to enter can send us pictures of their masterpiece and then we build a gallery of submissions and reveal the winner. It's a great way to build team spirit, especially with the original (and hilarious) pumpkin carvings people come up with." — Dary Merckens, CTO of Gunner Technology
4. Make it a (Haunted) Party
"We celebrate Halloween differently each year, but last year was an all-time best. We hosted a murder mystery party at our offices during work. Everyone was given a part to play and encouraged to dress up. We hunted the office for clues and investigated our colleagues. We gave awards for best performance and best dressed." —Shannon Maloney, Head of Marketing at SoapBox
5. Creep Around The Office
"We host a costume parade. In the afternoon, we'll pump up the music and every staff member that dressed up for the holiday will join a parade route throughout the office. All of the staff members who didn't dress up get the opportunity to vote for the best costume. Once the conga line is complete and votes are tallied, the winner is announced. Our staff gets really creative with costumes too!" — Sonya Matejko, Senior Manager, Communications at Situation
6. Keep the Candy Flowing
"Our office is already celebrating Halloween. We have a large candy bowl in the middle of our desks. Our CEO keeps it full. It's a simple thing, but a fun pick-me-up to be able to pick out a piece of themed chocolate." — Claire Shaner, Product Marketing Manager at ZooWho Inc.
7. Go Trick-or-Treating
"Just because you work in offices or cubicles and are over the age of 12 doesn't mean trick-or-treating is completely gone! If everyone has some treats at their desks, those who want to go 'door to door' and relive their childhood can go trick-or-treating and trading for the goodies they prefer! You'll all feel like kids again, even if it's only for a few minutes!" — Francoise Shirley, President of HCPR Group
---
As Halloween creeps up on us, there are many ways to boost morale in the office and get your employees involved. Get those festive decorations and have a happy Halloween!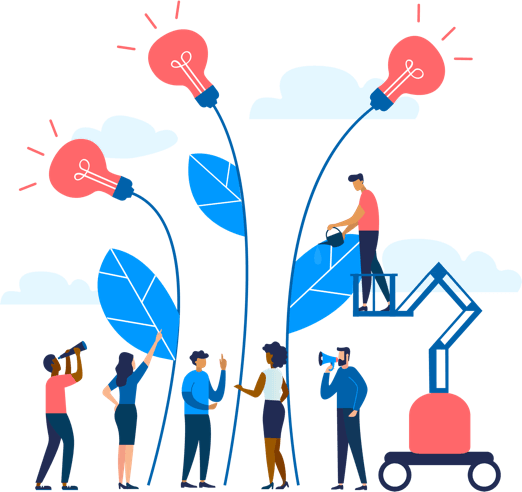 See how Namely's flexible solution will help you streamline your HR processes by having your people, payroll, and benefits info all in on place.
Get a demo
Subscribe
Get the latest news from Namely about HR, payroll, and benefits.
Get the latest news from Namely about HR, Payroll, and Benefits.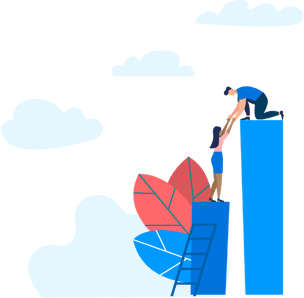 X
Get the latest news from Namely about HR, Payroll, and Benefits.