Benefits
The Top 4 Benefits Trends of 2017
It's bright and early Monday morning -- too early for anything to go wrong just yet. Or so you thought. But as soon as you dive into your emails, you find that another employee has sent in his resignation.
Unfortunately, this is a situation all business leaders face at some time or another. But I'd be willing to bet a majority of employees would have thought twice about leaving if they had a benefits package worth staying for.
In fact, a 2015 report by the Employee Benefit Research Institute revealed that the benefits package is an important decision factor for 77% of workers deciding whether to accept a job. What's more, the 2016 Aflac WorkForces Report found that 60 percent of employees are likely to take a job with lower pay, but better benefits.
It took some time to get here, but companies are finally realizing the importance a well-rounded employee benefits package has on employee satisfaction and retention.
As you reevaluate your benefits package in an effort to hold on to your best and brightest, consider what benefits went over well in 2016, and what benefit trends we'll see this year.
Here were some of the most popular employee benefits of 2016 and what to expect this year:
1. Standard health coverage
Medical, dental, and vision continue to be the industry standard, when it comes to employee benefits. In fact, of health-related benefits, a majority of companies offered a health care plan (96 percent), dental insurance (96 percent), prescription drug coverage with medical insurance (94 percent), vision insurance (87 percent), and mental health coverage (85 percent), according to the Society for Human Resource Management's (SHRM) latest employee benefits research report. Though most employers value being able to offer their employee health insurance, grappling with increasing costs presents a major challenge—thus the rise in popularity of alternative funding solutions and consumer driven health plans.
This year: Voluntary insurance
This year, those benefits will likely continue to expand for most to include voluntary benefits. The Aflac report found that nearly 80 percent of employees see a growing need for voluntary insurance today compared to last year. And of those employees, 60 percent say it's because of the rising cost of medical services, driven by the rise of consumer-driven health plans that shift more of the cost burden to employees.
Voluntary benefits are offered through an employer, but paid for partially or solely by employees through payroll deferral. They're unique in that they allow employees to customize their benefits package to fit their lifestyle, whether that's through supplemental life insurance, ID theft protection, critical illness, accident, hospital indemnity, pet coverage -- you name it. In short, they fill in any coverage gaps their current health plan doesn't meet.
2. Wellness programs
Wellness programs are something both employers and their employees can agree on. And why not? Sixty-one percent of employees surveyed in the Aflac report say they've made healthier choices due to their companies' wellness programs.
But in order to stay competitive, employers will have to go beyond traditional wellness offerings like health fairs, on-site gyms and healthy snacks. In 2016, companies did that by incorporating fitness trackers, mindfulness and stress management into their wellness programs. This year's wellness program focus will be on telemedicine.
This year: Telemedicine
While 47.7 percent of respondents in Aloft Group's 2017 State of Telemedicine study were not familiar with the term "telemedicine," 51.4 percent had received an email or text message from a doctor or clinician, suggesting they had experienced it at some point or another.
Overall, however, the study's respondents seemed accepting of the concept of telemedicine, as 78.5 percent would be at least somewhat comfortable interacting with a physician via online video or online chat.
3. Defined contribution savings plans
In 2016, defined contribution savings plans continued to be the most popular benefit when it came to retirement savings and planning. The SHRM study found that, overall, traditional 401(k) or similar defined contribution retirement savings plans were the most common type of plan offered (90 percent), followed by Roth 401(k) savings plans (51 percent).
This year: Executive Benefits
Retirement savings won't be the only way employees protect their personal finances. Executives, high-earners, and those who rely on bonuses and commissions are often underinsured when it comes to disability coverage. Group LTD plans typically cover only base earnings for employees. Additionally, the monthly maximum for a group plan can be severely lower than the needs of your highest earners. Executive and individual disability plans, offered on a group basis, can be a great solution. These can be offered as employer-paid, employee-paid, or a combination and provide tremendous value to employees when they need it most.
According to the Social Security Administration, 1 in 4 adults will become disabled before age 67, but only 22% of employers say that their LTD plans include coverage for bonuses or commissions.
4. Telecommuting benefits
There's no question that telecommuting has been on the rise for years now. Looking back 20 years, telecommuting benefits have seen a threefold increase, from 20 percent of organizations offering the benefit in 1996 to 60 percent in 2016, according to the SHRM report. This is only expected to increase more in 2017, as the demand for more work-life balance and remote options increases.
In fact, two-thirds of employees in the SHRM survey agree that future career paths will be determined by workers themselves, not by their companies. Similarly, 63 percent say the eight-hour workday will become obsolete, and 68 percent say that work will be done remotely instead of in a traditional office.
This year: Flexible scheduling
While most organizations are likely still a ways away from a fully remote workplace, we'll begin to see more flexible employee scheduling this year, as telecommuting becomes more popular. This could be as simple as letting employees determine when they start and finish their work day to as involved as allowing workers to work out of the office one week of the month.
---
For more information on open enrollment and employee benefits in general, take a look at our comprehensive Employee Benefits Guide.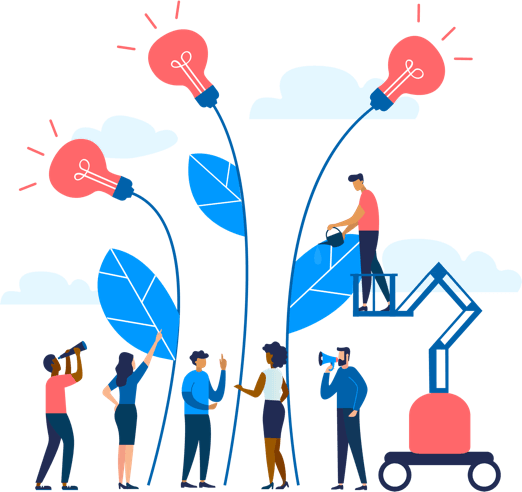 See how Namely's flexible solution will help you streamline your HR processes by having your people, payroll, and benefits info all in on place.
Get a demo
Subscribe
Get the latest news from Namely about HR, payroll, and benefits.
Get the latest news from Namely about HR, Payroll, and Benefits.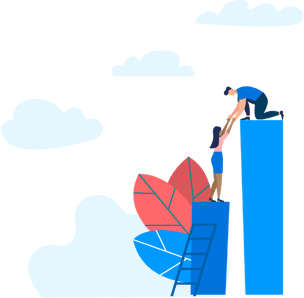 X
Get the latest news from Namely about HR, Payroll, and Benefits.