Benefits
Turning 26: Answering Millennials' Benefits Questions

Thanks to the Affordable Care Act (ACA), dependent children are eligible to receive their parents' coverage until age 26. But what happens after that? Depending on the specific benefits their parents have, they may end up losing coverage immediately on their birthday.

Choosing benefits can be confusing, especially when you haven't had to do it before. After turning 26, it's a safe bet that employees will come to HR with plenty of questions. Below, we'll help you answer the most common ones.


"How much coverage do I need?"


Measuring the value of health insurance isn't always straightforward, but employees will want to make sure that they're getting both the best value and coverage. At many companies, there's little room for customization. For millennials weighing their options, it's less about how much coverage they need and more about what they have access to.

List their options: If your company offers health insurance, detail your offerings. Having easy-to-use, self-service benefits software in place makes this step easy.
Involve the experts: If your broker fields employee benefits questions directly, suggest that employees reach out to get a second opinion from their team.


Help identify what's important: How often does the individual visit their doctor? If the employee has a chronic health condition, they may want to consider a plan with a lower deductible. If they're healthy and looking to save money, they might want to consider a plan with a lower premium. While it's entirely up to them to decide, remind them of these dynamics.


"What's the difference between a PPO, HMO, and EPO?"
Some plans offer flexibility with doctors or health care facilities, while others limit beneficiary choices and charge more for using out-of-network providers.


Preferred Provider Organization or PPO

plans allow the most flexibility in choosing doctors. Individuals aren't required to have a primary care provider (PCP) authorize referrals to see a specialist. There is a catch, however—in order to avoid higher out-of-pocket costs associated with out-of-network providers, beneficiaries need to select their health care provider

from a list of in-network doctors who are contracted with the health insurance company to provide services.
Health Maintenance Organization or HMO

plans help individuals pick one primary care physician, and all of their health care services go through that doctor. Before they can see any other health care professional, employees would need a referral approved from their PCP (unless it's an emergency). This is a good option for those looking to have their PCP play an active role in managing their care. It's important to note that HMOs will not cover out-of-network providers for non-emergency services and won't be responsible for processing and paying claims.
Exclusive Provider Organization or EPO

plans are somewhere between the PPO and HMO models. As is the case with a PPO, EPO plan members do not require authorization from a PCP to see a specialist. However, like an HMO, they do not have out-of-network benefits, except for emergency services.
Some millennials might need help solving the PPO vs HMO vs EPO debate. If an employee prefers to have their care coordinated through a single doctor, an HMO plan might be right for them. If they want greater flexibility or need to see a lot of specialists, a PPO plan might be better. And lastly, if they're looking for something in-between, they might want to dig deeper into EPOs.

"I need coverage, but you don't offer any. What should I do?"

Not all companies offer health insurance. In cases where an employee has lost coverage but you can't fill the gap, tell them not to panic. They have a number of options.


COBRA (Consolidated Omnibus Budget Reconciliation Act)

is available when coverage is lost due to a qualifying event. If an employee's parent works for a company with fewer than 21 employees, their home state may offer temporary health insurance that functions like COBRA coverage as well. This can be an expensive option, because most employer plans are paid in part by the company, but it can be a good temporary solution.
The Health Insurance Marketplace is another viable option. Because turning 26 is considered a qualifying life event, individuals can get coverage even if the open enrollment period is over. Employees can visit

https://www.healthcare.gov/

to see what types of plans they qualify for.

"Do I really need coverage?"


It's understandable that an employee might want to forgo the added expense of coverage. That said, Americans are required to have coverage under the ACA's individual mandate. The penalty is $695 per adult, or a maximum of $2,085 per family. While last year's tax reform bill technically repealed this penalty, the change doesn't go into effect until 2019.


---

As an HR professional (and the one responsible for identifying what coverage you should offer) there's a good chance you have your fair share of benefits questions, too. What coverage should you offer? How can you boost employee participation during open enrollment? Find the answers to these questions and more in our Complete Guide to Employee Benefits.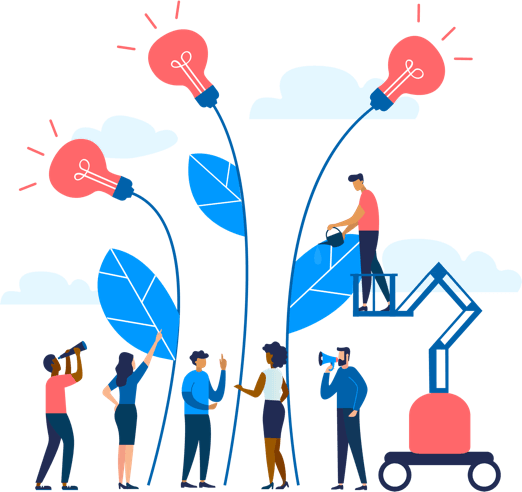 See how Namely's flexible solution will help you streamline your HR processes by having your people, payroll, and benefits info all in on place.
Get a demo
Subscribe
Get the latest news from Namely about HR, payroll, and benefits.
Get the latest news from Namely about HR, Payroll, and Benefits.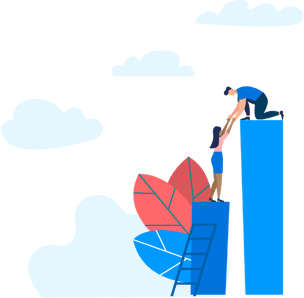 X
Get the latest news from Namely about HR, Payroll, and Benefits.