Company Culture
5 Reasons to Implement a Reverse Mentoring Program

It's likely you know what traditional mentoring is, where entry-level workers pair up with mid- to senior-level workers to build skills and develop expertise in a specific area of specialization. So, what is reverse mentoring?
Reverse mentoring removes the hierarchical prong of mentorship and encourages employees to engage with peers to transfer skills, knowledge, and understanding. The goal is to close skills gaps on both sides of the mentorship.
Reverse mentoring examples include the IT team delivering cybersecurity best practices to the organization, sales and marketing teams sharing processes to better assist each other, or a social media guru offering tips to promote the organization's brand on social media platforms.
Benefits of Reverse Mentoring
1. Encourages Cross-Generational Learning
Removing the age factor in mentorship pairings opens a wide range of opportunities for employees to connect with team members from various backgrounds. This not only expands skill development, but also encourages cross-generational learning and development of stronger emotional intelligence.
2. Fosters Knowledge Exchange
Instead of solely one-way transfers of expertise, reverse mentoring fosters knowledge exchange between employees with different skill sets and competencies.
3. Promotes Diversity and Inclusion
Through reverse mentoring, employees are able to connect with other members of the organization they might not otherwise interact with. This can help promote diversity and inclusion through personal connections with team members from other departments that may come from different backgrounds and possess skill sets compared to one's native department.
4. Integrates Technology Adoption
Organizations might use various systems and processes. Integrating a reverse mentorship program can introduce employees to new technology. Through these pairing, employees have the chance to upskill and reskill.
5. Builds Digital Skills
Though digital skills are not the only skills to benefit from reverse mentoring, they are the most prominent skill set used in such programs. Digital skills can be beneficial to all employees involved, as discussed in the previous point, it helps integrate technology adoption.
How to Create a Reverse Mentoring Program
1. Identify Potential Partnerships
Review your organization and determine potential partnerships. Would it be helpful for your Client Relations team to connect with your Product Marketing team? Perhaps client insights from the Client Relations team can help guide your Product Marketing team to tailor their solutions to client needs. Or perhaps connecting your Sales and Marketing teams, if they aren't already combined. Even hosting informational sessions on products, IT best practices, and other helpful training can be great opportunities for employees to learn and develop their skills.

2. Set Clear Goals and Expectations
Like any great strategy, it is important to outline the goals and expectations of your reverse mentoring program. What do you hope your employees will accomplish? What business initiative can a reverse mentoring program help to achieve? Make sure that once you have made a decision, you communicate it clearly to your organization and the employees you wish to participate.
3. Determine How to Measure Results
One area many organizations fail to consider is how to measure the results. Explore the ways you can measure the success—or failure—of your program. Consider having employees set individual goals at the beginning of the program. At the end of the program, you can have employees complete a self-evaluation to see how effective their reverse mentoring experience was. Whatever you do, find a way to ensure your efforts don't go unmeasured.
4. Create a Forum for Feedback
The best way to improve even a successful program is to offer an opportunity for participants to express any areas they would like to explore that might not have been included, skillsets that aren't available through your organization or program, or perhaps parts of the program that could work better. It's also beneficial for team members to be able to provide insights on what they liked, would like to keep, and perhaps would like more of.
5. Review and Revamp (as Necessary)
Your first run is likely going to have room for improvement. Through your measurements, take the time to review what worked and what didn't work. From there, you can revamp your program to encompass the feedback received and try again. Continue to refine your program as you go.
Reverse mentoring is a great talent management tool that can offer invaluable results for your organization. If you're looking to integrate a way to track goals and performance management, Namely's talent solutions might be a great tool to explore.
---
Want to keep up with new content in our library? Click here to subscribe to our newsletter.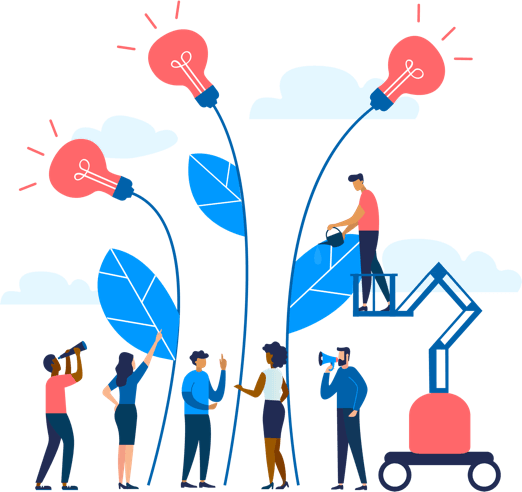 See how Namely's flexible solution will help you streamline your HR processes by having your people, payroll, and benefits info all in on place.
Get a demo
Subscribe
Get the latest news from Namely about HR, payroll, and benefits.
Get the latest news from Namely about HR, Payroll, and Benefits.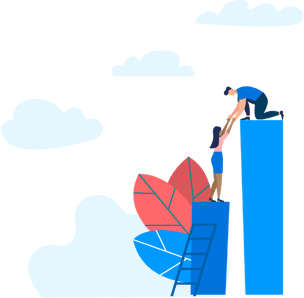 X
Get the latest news from Namely about HR, Payroll, and Benefits.