Compliance
Workplace Poster Requirements 101

It's one of HR's most important, and seemingly antiquated, responsibilities: hanging up workplace posters. Sadly, these aren't the band or movie posters of your youth. Employers are federally required to display notices covering a broad range of topics, including the minimum wage, workplace safety, and family and medical leave. Learn everything you need to know about workplace poster requirements in our post.

Try as you might to make your department's operations paperless, workplace posters have become a part of HR tradition and aren't fading from the scene anytime soon. Here's what posters you're federally required to display and where:
Employee Rights Under the Fair Labor Standards Act
It's bold. It's garish. It's the law. The Fair Labor Standards Act poster prominently displays the federal minimum wage and covers a broad swath of topics, including overtime, tipping, and child labor. It comes in a variety of languages, and certain industries like the agricultural sector have their own versions. Note that federal contractors have a special variation, as they are often subject to higher standards (like a minimum wage of $10.20 per hour, for example).

Though this poster does not carry a size requirement, it must be printed legibly. The Department of Labor (DOL) recommends printing it on 11-by-17 paper. You can either print your own version or purchase a laminated copy on the agency's website.
Job Safety and Health: It's the Law
The Occupational Safety and Health Administration (OSHA) sets and enforces workplace safety standards. While you may think their reach extends only to hands-on work like construction, the agency's rules cover all employers—so make sure those office filing cabinet drawers are closed.

OSHA requires all public and private employers to display their poster, which outlines workers' rights and employer responsibilities. Though businesses only need to display the English poster, the agency strongly recommends displaying other versions depending on your employee demographics. You can order a poster online or by phone. If you decide to print your own, it'll need to be, at a minimum, on legal size paper with a 10 point font. Note that some states have their own variations of the poster.
Employee Rights Under the Family Medical Leave Act
The Family Medical Leave Act (FMLA) entitles some workers to job-protected, unpaid leave for a variety of reasons, including giving birth to a child and caring for a health condition. The law also comes with a mandatory workplace poster, which outlines the FMLA's scope and eligibility requirements.

Unlike the posters described previously, if a large number of a company's employees have a preferred language other than English, a translated version of the poster must be displayed. While the DOL does not specify a size requirement, it does require that notice is "easy to read" and "fully legible." Our recommendation is to err on the side of caution and go for legal size paper.
Equal Employment Opportunity is the Law
The Equal Employment Opportunity Commission (EEOC) has its own mandatory poster, which outlines employee discrimination protections. It also features a list of all the protected classes (e.g., gender, race, national origin) and employee instructions on how to file a claim.

Neither the DOL nor EEOC require employers to display bilingual versions of the poster, and there is no specific size requirement. Note that this poster features a second page, which applies directly to federal contractors or companies receiving federal financial assistance.
Employee Rights - Employee Polygraph Protection Act
Lie detectors might be all the rage on daytime television, but they're a big no-no in the workplace. Federal law prohibits most businesses from using polygraph readers on individuals during the interview process or active employment. Trust us, we're telling the truth.

With a few exceptions (federal, state, and local government offices), employers are required to prominently display a poster outlining the Employee Polygraph Protect Act's prohibitions and exemptions. There are no size requirements.
Your Rights Under USERRA
The Uniformed Services Employment and Reemployment Rights Act (USERRA), signed in 1994, protects non-career members of the military from losing their jobs or benefits when called into active service.

The law comes bundled with a posting requirement, which describes reemployment rights, insurance protections, and how individuals can report violations. As an alternative to posting this notice, employers may opt to share it digitally via email.
Notice of E-Verify Participation & Right To Work Posters
E-Verify is an optional, electronic service that supplements the traditional Form I-9. If a company does choose to opt-into the service, however, doing so comes with new posting requirements.

The Department of Homeland security mandates that E-Verify subscribers prominently display two posters, one confirming E-Verify participation and the other outlining foreign national labor protections. Both can be downloaded from the U.S. Citizenship and Immigration Services (USCIS) website.
On Placement

Location, location, location. Workplace posters need to be displayed prominently. They should be in full view in a public area, unobstructed by doors, machinery, or strategically placed ferns. In particularly large offices, or those with multiple floors, cover your bases by hanging duplicate posters throughout. They may not mesh with the rest of your office decor, but at the very least you'll be compliant.

Note that these posters aren't just required to be visible to active employees. For example, the required FMLA poster needs to be visible to job applicants, too. It's best practice to find a conspicuous location visible to both visiting candidates and employees. That may mean hanging your posters in a high-traffic hallway, in the kitchen, or even by the restrooms (make sure both the men and women's rooms are covered). Additionally, companies with remote workers should make digital versions of the posters available via your HRIS or company intranet.
Note that the above only represents what is federally required, and that separate, state-specific posting requirements are available at your jurisdiction's labor department website. Additionally, depending on your company's industry, there may be additional federal posters you'll need to display. Employers in the agricultural sector, for example, need to display the mandatory Migrant and Seasonal Agricultural Worker Protection Act (MSPA) Notice. Federal contractors have their own requirements as well. A comprehensive list of posting requirements can be found on the DOL's website.

Overwhelmed by all the requirements? Don't fret—a number of organizations, including the Society for Human Resources Management (SHRM), sell combined posters that are both compliant and convenient.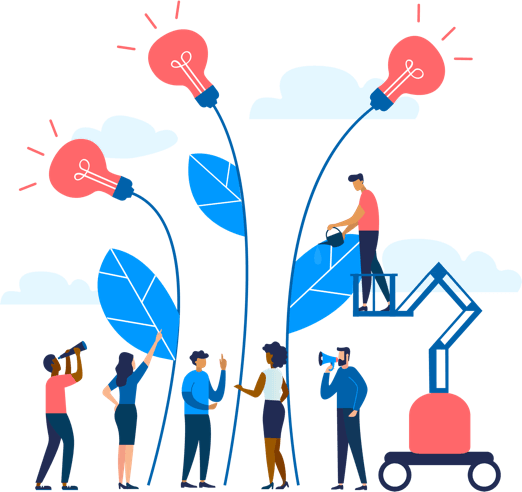 See how Namely's flexible solution will help you streamline your HR processes by having your people, payroll, and benefits info all in on place.
Get a demo
Subscribe
Get the latest news from Namely about HR, payroll, and benefits.
Get the latest news from Namely about HR, Payroll, and Benefits.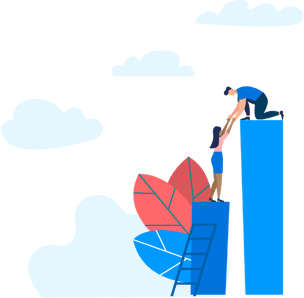 X
Get the latest news from Namely about HR, Payroll, and Benefits.