HR
The Secret to Equal Pay? Representation at the Top.
The secret to eliminating the pay gap could be more intuitive than you think.

It's not news that America has a pay equity problem. Per the latest figures, women earn an average of 80 cents for every dollar earned by men. Non-majority women are at an even steeper disadvantage. Hispanic women earn just 54 cents for every dollar earned by white men.

Nearly sixty years after President Kennedy signed the Equal Pay Act, federal and state regulators are still tinkering with potential solutions. This fall, the Equal Employment Opportunity Commission (EEOC) will require employers to report on employee demographics and compensation for the first time.

Over the last five years, one approach has come into vogue: banning salary history questions during job interviews. The theory here is that if future compensation is based on old (and inequitable) information, women and non-majority employees will always be at a disadvantage. As of this writing, 18 states and 17 cities have such a ban in place.

But while there's certainly potential for these laws to turn the tide, they'll need to overcome old habits. One anonymous survey found that as many as 80 percent of businesses still rely on pay history when determining what to offer a hire. And there's some academic work that suggest that it isn't the salary history question that perpetuates the gap, but inherent biases in how people react when discussing pay with men versus women.


Identifying the Exception
Namely is an HR platform used by over 1,300 companies and 250,000 employees. In our Workplace Diversity Report 2019, we look at pay equity data across every industry in our database. For a full breakdown, see below. Both adjusted and unadjusted pay discrepancies are listed. The former measurement compares individuals within the same job tier, whereas the latter is a full account irrespective of role or rank.

While most industries have pay disparities, the "gap" problem isn't one that's shared equally. The unadjusted numbers are particularly troubling in the financial services, healthcare, manufacturing, and technology industries. A disparity of 20 cents or more between the adjusted and unadjusted figures suggests inequitable distribution of women and non-majority employees across different ranks and job tiers.

The above confirms much of what we've already heard in the press. But hidden away in the data, we find one clear exception: nonprofit companies. These businesses have the smallest gender and ethnicity pay gaps. When looking exclusively at nonprofits' adjusted numbers, women actually have a two-cent advantage. Similarly, non-majority ethnicities don't have an adjusted pay gap at these companies either.
It's About Representation
So what is it about nonprofits, anyway? It would be easy to say they're "mission-driven" and perhaps more likely to be thoughtful about issues like equal pay—but that's purely a theoretical exercise. Was there anything unique about their demographics or compensation data overall?


Parity is about more than compensation. The even distribution of genders and ethnicities across job tiers is arguably just as important. In Namely's Workplace Diversity Report 2019, we look at the gender and ethnicity breakdown by job tier. These numbers, by industry, are shown above.

Fair representation means that these numbers should mirror the overall population. Women account for half of the U.S. population—so they should ideally account for at least 50 percent of each salary tier. Similarly, non-majority ethnicities should account for roughly 40 percent.

Only two industries have 50 percent representation of women at their highest pay grade: nonprofits and retail companies. It wasn't even close in other sectors. If you recall from earlier, retail companies also have among the smallest pay gaps as well.

Looking at ethnicity, these companies also have non-majority representation in the highest salary tier that is within 10 percentage points of the ideal. At nonprofit companies, representation remains fairly consistent across all tiers. Over half of the other industries actually have overrepresentation of non-majority ethnicities at the lowest salary tier.

So what does this all mean? The companies that lead the way on equal pay have greater diversity at the highest pay grade. Conversely, the organizations that struggled the most at gender pay equity, like healthcare and technology companies, have among the lowest representation of women and non-majority employees in that tier.


---

Diversity and pay equity go hand in hand. But accurately measuring meaningful diversity isn't about a blanket measurement that covers the entire company or a department. It's about going a step further and measuring representation by salary tier.

For most organizations, an individual's compensation is often an indicator of their influence or authority in an organization. In this respect, companies have a lot of room to improve. In our data, we find that 60 percent of managers are men and 70 percent are white. And as found in last year's report, individuals are more inclined to recognize and reward peers within their own gender or ethnicity.

It seems intuitive enough: If you want to eliminate the pay gap, it helps if the aggrieved are in a position to call more of the shots.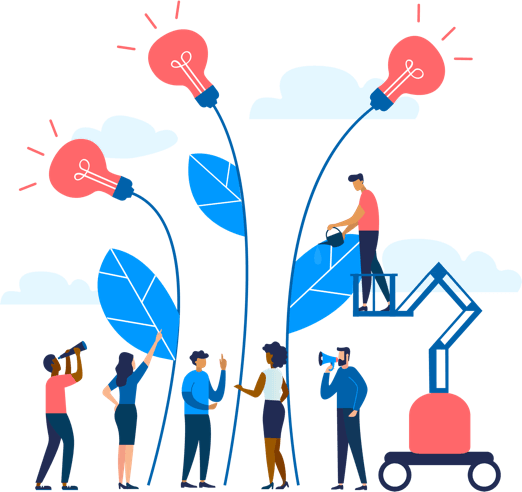 See how Namely's flexible solution will help you streamline your HR processes by having your people, payroll, and benefits info all in on place.
Get a demo
Subscribe
Get the latest news from Namely about HR, payroll, and benefits.
Get the latest news from Namely about HR, Payroll, and Benefits.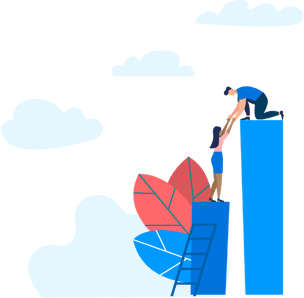 X
Get the latest news from Namely about HR, Payroll, and Benefits.