HR
What Should HR Do When a Manager is Dating a Direct Report?

Let's face it, most of us spend more time with our coworkers than at home. It's no surprise then that romantic relationships can form beyond 9-5 small talk. While common—41% of respondents in our Love @ Work survey indicated that they have engaged in an intimate relationship with a coworker— these relationships can quickly enter murky territory. Things get particularly sticky when romantic relationships form between a manager and a direct report—which can have an impact on employee morale and put the company at compliance risk.
How common is this? Our survey also uncovered that 5 percent of employees are dating their manager at work. Though HR works to mitigate workplace risk, sometimes love knows no boundaries. We spoke with eight HR practitioners to get their do's and don'ts when it comes to manager-subordinate romantic relationships.
DON'T Oversimplify the Situation
"There isn't any 'best practice' in these cases. It's important not to oversimplify the situation, as it deals with people's emotions, careers, and reputations. Good HR people know their company well enough to be equipped for a situation like this and can facilitate a conversation with the involved parties to make a decision that's best for all. Be aware of relevant legislation, but always make sure to do what's best for your people. Lead with your heart. After all, if you're not leading with your heart you shouldn't be in HR."
Beckey Skouge, SPHR, SHRM-SCP, Director of Human Resources
Thomas Allen
DO Consider All Options
"Generally, when peers are seeing each other, the approach is to meet with them and ask one to move to another department. With manager-subordinate romantic relationship, it is usually much more difficult to move a manager. The size of the organization also makes a difference. In a larger company, it is possible to move the employee internally…[but] with a small organization, there may not be an alternative position for the employee. I've seen a manager actually leave the company to protect the subordinate's future. He knew he could move more easily, but not all cases are resolved that smoothly, and it was not a perfect resolution, as the company also lost a good manager."
David D. Schein, MBA, JD, Ph.D., Director of Graduate Programs & Associate Professor
University of St. Thomas
DON'T Punish Employees
"In a perfect world, a manager should never be dating a direct report, but it does occasionally happen as a result of working together for a long period of time. It's a can of worms if the couple ultimately break ups or one of them retaliates, so the best thing for employees to do is get out in front of it and inform HR. HR should never punish the employees, but instead work with them to find a solution that everyone can agree on.
Never fire an employee unless they are in direct violation of a clear zero-tolerance policy. Try to work with and respect both sides. Talk to those involved in a private 1:1 setting, get both sides of the story, spend time out on the floor, and most importantly, treat all parties with respect."
Sarah Chittim, Human Resources Director
Heiman Fire Equipment
DO Prioritize Professionalism
"In business, professionalism always comes first. While we're all entitled to some privacy outside of the workplace, having a clear separation between professional responsibilities and ethical practice while maintaining an intimate work relationship can be challenging. Be sure that both parties understand the expectations and agree to act professionally throughout the course of their relationship.
However, professionalism doesn't mean that humans emotions have to be taken out of the picture altogether. HR professionals should understand that there are variables we don't always account for as a result of human emotions—even in the business world."
Nate Masterson, HR Director
Maple Holistics
DON'T Wait for It to Work Itself Out
"Do not wait for the situation to resolve itself. Request a meeting with both employees as soon as you catch wind of the situation, and over time, facilitate a change of department for one of them. This is important to prevent other employees from thinking that the subordinate has some sort of privilege over the rest by having a relationship with the boss.
After witnessing manager-employee romantic relationships on multiple occasions, I've found that this has definitely been the best approach."
Cristian Rennella, VP of HR & CoFounder
QuotesAdvisor.com
DO Set Boundaries
"Our office does not currently have a policy in place for this, but if this situation came up I'd be very concerned—especially with the recent #MeToo movement. I would discourage dating a manager or subordinate at work and require that the parties involved let HR know. Together, we could decide if a change is needed. I would also establish physical and emotional boundaries during work hours, and clearly establish professional expectations."
Anonymous, HR Manager
DON'T Forget Compliance
"You can't legislate love, but HR is responsible for making sure that the organization is protected from any possible liabilities. First I would check all of the organization's policies to see if any rules have been broken. Next, I would investigate the relationship to ensure it is consensual on both sides, interviewing each participant individually, and any others that may be witnesses.
If the relationship is consensual, I would call the two into the office, separately, to inform and/or discipline each for a breach of any policy. If no policies were broken, I would call the two into the office together to have them sign a love contract that attests that they are in a consensual relationship, there will be no preferential treatment in work duties, and the two will hold the organization harmless if the relationship dissolves."
Lois A. Krause, MBA, SPHR, SHRM-SCP Practice Leader, HR Compliance
KardasLarson, LLC
DO Plan Ahead
"I would put a dating policy in place which calls for disclosure to avoid these situations. If there is already one in place, regularly remind employees about it. I believe companies can put guardrails in place to minimize risk and acknowledge that people who spend significant time together at work could become romantically involved. This even happens to HR professionals—I am one of them who met her husband at work."
Leesa Schipani SHRM-SCP, Partner
KardasLarson, LLC
---
You never know when cupid's arrow will strike, so don't be caught unprepared. Nearly 50 percent of employees don't trust HR to keep their office relationship confidential, so it's crucial to keep these do's and don'ts in mind as you work to build trust with your employees and decrease the risks inherent in workplace relationships.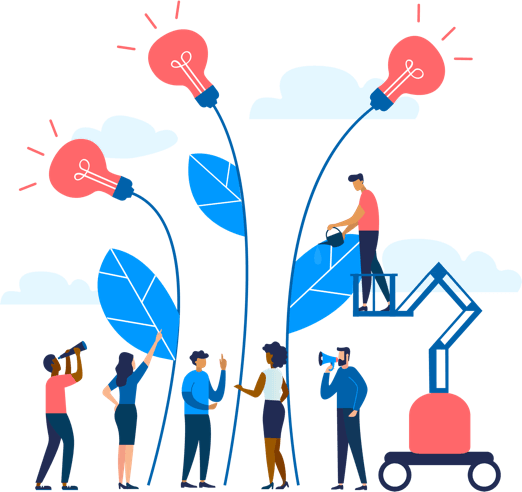 See how Namely's flexible solution will help you streamline your HR processes by having your people, payroll, and benefits info all in on place.
Get a demo
Subscribe
Get the latest news from Namely about HR, payroll, and benefits.
Get the latest news from Namely about HR, Payroll, and Benefits.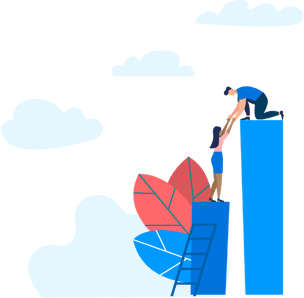 X
Get the latest news from Namely about HR, Payroll, and Benefits.