Benefits
Employee Benefits 101: An Employer Guide for Growing Companies (Part Two)
Welcome to Employee Benefits 101, a collaboration with Namely's very own benefits team. This post is the second of two in our series on implementing benefits at your growing company.
We'll be discussing:
What benefits technology you should use
How to implement the enrollment and communication periods
Let's get to it!
3. Decide on the benefits technology you would like to use.
Administering employee benefits has long been a bastion of paper forms and spreadsheets. But employees today, particularly those at fast-growing companies, expect better, and there's technology available to deliver a truly modern experience.
Richard Shaffer of BenefitsPro suggests using an "existing technology platform so [employees] can make all benefit decisions in context." Indeed, integrating benefits into your HR technology platform means a seamless experience for employers and employees alike. According to the Healthcare Trends Institute, 41% of benefits decision-makers plan to increase their technology spending in 2015.
Full-service internal solutions for benefits administration take advantage of the same self-service advantages to be had in HR processes. You can guide employees through the selection process online, automatically enroll employees in plans via EDI feeds, and go 100% paperless. Furthermore, employees can login anytime to view or manage their benefits.
But great technology doesn't mean employees should be forced into making benefits decisions all by themselves. Benefits are complex, and employee engagement is more important than ever. Choose a benefits administration system that allows you to engage your employees and provide them with enough information to make confident decisions. For those who still have questions, your broker should be there to walk them through the process. After all, benefits get complicated and there's a lot to think about. It's one of the most important financial decisions most people make all year.
Great technology helps you streamline and modernize benefits enrollment. Also, keep expert brokers in your corner to help out those employees who need extra assistance. With great tech and great brokers together, you'll have a sound benefits implementation strategy.
4. Structure the enrollment period.
Once you've cemented your plans, there are three big decisions to make when it comes to enrollment structure: timing, passive vs. active enrollment, and the waiting period.
Timing
The vast majority of employers, according to a SHRM survey, provide an open enrollment period for medical benefits on an annual basis. Largely, the period takes place shortly before the plan year begins and lasts up to four weeks. For example, SHRM explains that a plan beginning on January 1st may have an open enrollment period from November 15th through December 15th.
There are advantages to only making changes to employee insurance coverage once a year. For starters, it's easier and saves time. Benefits administration technology makes the process even easier for employees by having them log on and get the exact information they need. Again, employee engagement is key.
Passive vs. Active Enrollment
The dates of your open enrollment schedule feed directly into your next decision: Will employees be passively (i.e. automatically) enrolled in benefits, or will they need to actively renew?
Passive enrollment occurs when an employee makes no changes during the open enrollment period. His or her elections from the prior year automatically renew. This is common, and like self-administration technology, means less work on your end. However, it also means your employees may safely ignore the enrollment period and any new offerings you've made available. According to "5 Employer Trends Driving Open Enrollment in 2015" by the Healthcare Trends Institute, 90% of employees keep the same benefits year over year.
Consider active enrollment, a mandated employee review of benefits offerings, for when you offer major plan changes or exciting new offerings.
Waiting Period
The waiting period is the time between an employee signing up for a benefit and the benefit kicking in. Waiting periods can vary among employers:
For example, new group health plans under the Affordable Care Act may not exceed a 90-day waiting period before employees gain access to their benefits. In addition to the 90 days, you may also take a one-month orientation period, meaning some employees may wait up to 120 days before receiving any benefits.
You may offer benefits to employees immediately upon hire.
You may offer benefits on the first of the month after 30 or 60 days of employment.
Most companies in competitive industries don't institute a waiting period. However, if you experience high employee turnover during the first few months, the 90-day waiting period may be appropriate to avoid additional administrative costs. Look to competitors as well. If they offer shorter waiting periods to their new hires, it may be worth keeping pace with them.
5. Communicate with your employees. Then communicate with them again.
Communication is at the heart of employee engagement in your benefits program. It's never a bad idea to plan out exactly what you intend to explain to your workforce.
Offerings
Most importantly, employees will need to know what benefits you are offering. Communicate all options to your employees clearly and effectively so they can easily make an educated decision about plans.
You can tell your employees about benefits options via:
An employer benefits website
Slide deck presentations
One-on-one meetings
Mailings
Group in-person meetings
You will want to provide your employees with as many decision support tools and resources as possible. Once again, the key here is engagement and making sure employees understand and actively participate in the benefits decision-making process.
Here is where brokers are your best friends. Good brokers help employees understand their personal situation, determine which plan best suits their needs, and then make employees feel confident in their decision. Make sure your broker provides this level of service for your employees; it'll make your job that much easier.
And make it fun! Employees may not be looking forward to discussing benefits options. Lunch-and-learns and jazzy slide presentations may make all the difference when getting employees all the info they need.
Logistics and Reminders
Don't forget all of the logistical info employees need at their fingertips to have an easy enrollment experience. Include these in your initial presentations, potentially when you discuss your offerings:
When the enrollment period opens and closes
How enrollment is structured
Where to enroll
Where employees can find key information on plans
Who to approach with questions (you, your broker, or your benefits expert)
Not only that, setup email reminders for key dates to be aware of, such as the day open enrollment begins, a reminder just prior to its closing, and the days new offerings are made available. Inform employees in initial presentations, and then send reminders as necessary.
6. Put a healthy spin on things!
Benefits and payment plans can easily confuse employees. On top of that, health and insurance are both touchy subjects. They inspire uncomfortable "what ifs," the kind that encourage employees to avoid benefits decisions altogether.
But benefits don't have to be seen that way. Keep a positive spin on your benefits communication and even tie-in your wellness program into the initiatives. Encouraging health holistically at your company—from health insurance to gym memberships to free healthy lunches—makes for sound employees and sound minds. Engaging your employees in benefits and providing them with the proper programs and resources ultimately leads to a healthier, happier workforce.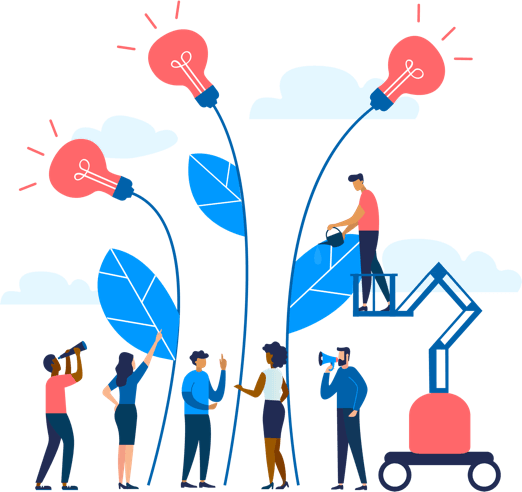 See how Namely's flexible solution will help you streamline your HR processes by having your people, payroll, and benefits info all in on place.
Get a demo
Subscribe
Get the latest news from Namely about HR, payroll, and benefits.
Get the latest news from Namely about HR, Payroll, and Benefits.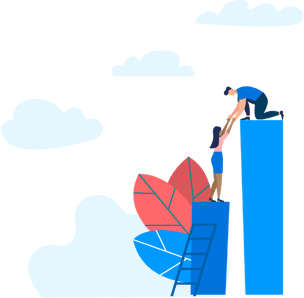 X
Get the latest news from Namely about HR, Payroll, and Benefits.