Talent
Is Your Company Good at Handling Change?
As you look to the year ahead, you probably have a large-scale change agenda in mind. Updating your performance management process, investing in a new HR technology, defining your employer brand, or even revamping your onboarding practice might be on that "to do" list.
We implement changes to improve our organizations. But that doesn't always make it easy. In fact, according to the Harvard Business Review, 70% of all change initiatives are unsuccessful.
So how do you beat the odds? We've outlined our tried-and-true approaches to help you achieve your change strategy.
Change Starts with HR
Change management is a critical part of any company's growth. Change has repercussions through the entire company—whether it be how people work together, what they are working towards, or how they do their work.
The most important aspect of any change management practice is the adoption of a "change-mindset" by your employees. In order to enable change, your workforce needs to be open-minded, agile, and ready to embrace a new way of working.
This is where HR comes into play. We lead change management, with a keen eye toward company culture, employee experience, and talent strategy.
Culture Changes Take Time
Depending on the type of change you're trying to evoke, you may need to start by redefining the company culture. Your culture is a set of implied behaviors and beliefs that root how your employees interact with each other. Change that involves shifting the way people work is a big ask.
For example, your company may have a set of values that define your current culture. Some may think that by swapping those out for new values, you can instantly make people change. If you want real change to happen in your organization, it takes time to shift those behaviors and beliefs. A company's culture sets the tone for change, especially from the top of the organization. A great start would be to ensure your management teams are embodying and role-modeling the type of change that you want the rest of your workforce to mirror.
Communicate Clearly
Your most powerful tool in change strategy is effective communication. Be it written or verbal, formal or informal, company-wide or one-on-one, consistent messaging around the culture shift and new expectations is key to reinforcing the change itself.
It starts with being thoughtful about when, how, and to whom you're communicating with. For example, are email communications the best way to capture everyone's attention? Or is it an all hands meetings with the entire organization?
From there, you must ensure that you're nailing the underlying message. Clarify the following questions:
What is the big vision for the change?
Why is change necessary?
What is going to be the impact of change?
Who is going to be a part of that change?
Adapt the Employee Experience
For change to stick, make sure to ingrain the change into the employee experience. We're talking about the experience employees have through their managers, co-workers and workplace that impacts their company satisfaction and engagement level.
How do you do this? Start by setting goals that show what change looks like at a company, department, team, and individual level. With a communication plan in place, you'll be in good shape to make sure everyone is aware of the goals and to align expectations.
Further, connect the behaviors that you want your employees to change to their performance reviews. Your employees should understand if and how they are being assessed differently given the new strategy.
You can also reinforce progress by rewarding those employees that are successfully adopting change. Rewards can be monetary, such as spot bonus or gift certificate, or they can be symbolic, like an award or acknowledgement. The important thing is to connect the reward to the "act of change" and share it publicly—signaling to other employees that change is part of the rewards culture.
Update Your Talent Strategy
With change, sometimes a new set of skills or experiences is required to do the work. Think about ways you can train and develop your current workforce.
From there, as you seek out additional talent, be sure that your job descriptions match what your company currently needs. If existing employees do not have the ability to change their behaviors, and thus get their performance where it needs to be, consider whether a thoughtful separation may be necessary.
Measure Change
How do you know that change is taking place? Use employee engagement and pulse surveys to measure the shift. Ask questions that get at workforce sentiment around your change strategy, zeroing in on how people are feeling about the vision, communication, and employee experience.
For more insight, you can also see if teams are meeting their goals. Are employees hitting their numbers? Are the metrics for success being accomplished?
If you find that the company is indeed changing, celebrate those wins with the whole company. Because you've clearly set and communicated goals within your change strategy, you can announce when milestones are passed, acknowledge those involved, share how the change was possible, and re-energize the change agenda.
Practice Kaizen
Whenever you identify a change that needs to be made in your organization, you need to think about how you're going to create the change and make it last. But here's the catch: Change isn't a milestone. It's a continuously moving target.
By adopting the "change-mindset" across your workforce, any type of change suddenly becomes attainable. This practice is known as "kaizen." Kaizen, which literally means improvement in Japanese, is a business philosophy in which change is driven by continuous improvements of practices, processes, and procedures. The idea is that you proactively and incrementally work to improve small things across your company.
When change is the only thing constant in a competitive economy, embedding that belief into your company culture is key to success—for HR and the company at large.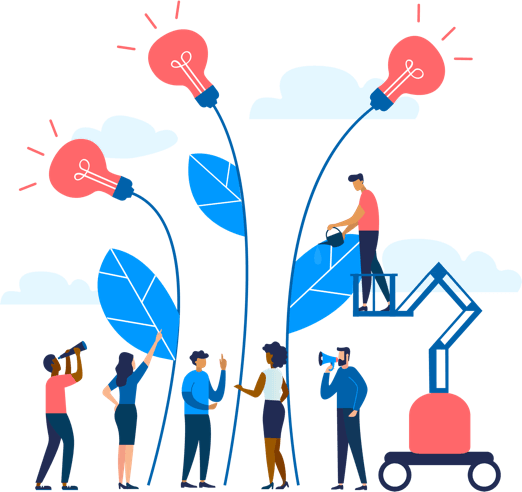 See how Namely's flexible solution will help you streamline your HR processes by having your people, payroll, and benefits info all in on place.
Get a demo
Subscribe
Get the latest news from Namely about HR, payroll, and benefits.
Get the latest news from Namely about HR, Payroll, and Benefits.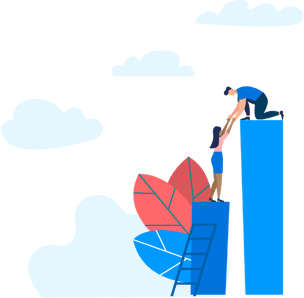 X
Get the latest news from Namely about HR, Payroll, and Benefits.