HR
Women in the Workforce Spotlight: Namely's Taryn Barnes

Research shows that firms with more women in senior positions have better business outcomes and more positive change. They are more profitable and more socially responsible, and they provide safer, higher-quality customer experiences.
Still, the "broken rung" is holding women back when it comes to advancing their careers to positions of senior management. At the beginning of 2020,
women held just 38 percent of manager positions while men held 62 percent
—a situation that was exacerbated by the impact of COVID-19 on women in the workforce.
As we approach Women's Equality Day on August 26th, it's important to highlight the day-to-day experience of women in the workplace, reflect on how far they have come, and acknowledge how much work there is still left to do on the road to achieving gender equality.
To that end, we're excited to share the unique perspective of Taryn Barnes, Director of Client Service at Namely. Read on to learn more about her journey to her current role and the factors that impacted her career path.
Q: What do you love most about being Director of Client Service? What does a typical day look like for you?
A: I love strategizing to make our clients happier—it's like hunting for the perfect Christmas gift for a loved one. I get to work with stakeholders across the business to create a vision that will reimagine what it means to provide service in our industry. In my role, I blend crafting our business strategy with developing leaders and decision-makers that execute our initiatives, and I structure my day around devoting time to both of those priorities. I lead meetings to improve operations and suggest innovations that progress our product capabilities, discuss our standards of excellence with leaders and help them derive solutions for performance improvement, and connect with clients firsthand to mitigate any issues that cause disruption in a successful partnership with Namely.
Q: What are your career goals? Do you have any passion projects that you would like to see evolve?
A: I'm always curious about how leaders approach obstacles and have recently set a goal to connect with more executives and expand my professional network. I strive to understand business analytics at a deeper level and find I learn more in conversation than through a traditional course experience. I read articles and blogs on LinkedIn but never join the conversation to build long-lasting relationships, which I'd like to change. I've participated in a handful of panel discussions and events where I've shared my experiences in the workplace, and I would love to evolve that into a formal organization or platform dedicated to building connections and helping young women entering the workforce navigate difficult situations.
Q: Who have been your role models? What about them do you admire? ​
A: For most of my life my dad has been my biggest role model. He has the ability to command attention without saying a word, and in a room full of people, you just know he's the leader. My dad overcame struggles but never made excuses. I still rely on him for professional advice to which he never gives the answer, but instead asks thought-provoking questions that challenge me in a way that I hadn't considered before. After reading Becoming, Michelle Obama became another role model of mine. She's smart and funny, and she carries herself in a way worthy of imitation.
Q: What has been your biggest professional challenge in your career?
A: I used to believe vulnerability had no place in business, which caused me to not communicate a health diagnosis in fear it would be used as a handicap. I took on a "Superwoman" role in the workplace, staying later than my colleagues and accepting an overwhelming amount of work to squash any doubt that I couldn't excel at my role. Throughout my life, I've found myself in spaces where many black women aren't included, and I felt an enormous amount of pressure to showcase why I belonged. I realized I needed to make a change when I saw my team emulate my behavior, with reactive communication on missed deliverables and reluctance to take PTO. I began to log my projects outlining risks and issues to not only minimize surprises but also celebrate wins.
Seeing my accomplishments documented increased my confidence to a point where I felt comfortable sharing information on my blood disorder and how I'd like to be treated by others. I no longer felt a need to operate at an unhealthy level and also set realistic expectations for my performance. Learning to accept who I am and eliminating the idea that I needed to be a superhuman to succeed, allowed me to delegate to others and mentor the next set of leaders, imperative to continuous growth in my role.
Q: What would you tell your younger self? What advice would you give yourself?
A: Be explicit in your communication, and don't shy away from outlining what you want and need! I assumed my actions alone spoke for themselves; however I struggled to share my goals and expectations, which led to disappointment. Take the time to understand what makes you excited at work and challenge your manager to assist in outlining a career path to make the most of your talents.
Q: How do you balance your professional life with being a mom and home life?
A: I approach balancing my professional career with being a mom and wife the same way I attack business obstacles—strategize and communicate. I schedule my days with the understanding that giving 100% for an established amount of time is better than giving 50% inconsistently. I'm also a planner so I have to see things clearly documented to keep me on track. I ask questions to clearly understand what's expected of me at work, then mentally schedule "Director" hours which includes time to plan and time to execute, blocking the rest for my family. Setting those boundaries helps a lot, but not everything happens as expected. I don't shy away from hosting meetings with my baby in arms or declining calls after work hours. It's important to establish limits but also identify situations in which standard procedure needs to be broken, which requires a clear understanding of our business goals. When I'm asked to do something that takes away from personal time, I ask questions such as, "Will this action result in a critical impact to the client experience?", "Does this action need to be completed at this instance?", "Am I the person to own this action or can this item be delegated?", and make the best decision based on those responses. I'm also very lucky to have a partner that supports my ambitions and takes the lead on home life tasks when I need to devote more time to work—plus he's the better cook.
---
Although Women's Equality Day is only one day a year, it's crucial for companies to promote gender equality every single day. Check out our latest blog post to learn how to do so in the hybrid workplace.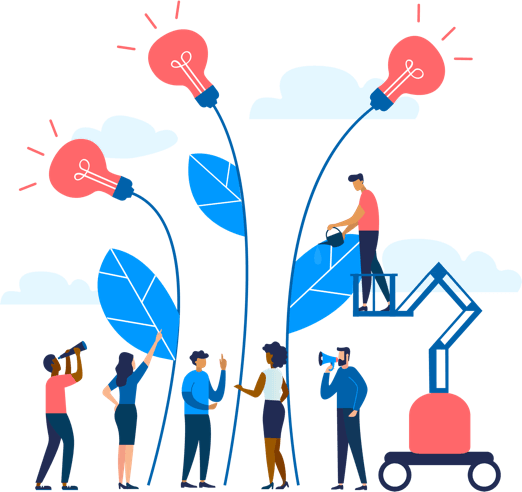 See how Namely's flexible solution will help you streamline your HR processes by having your people, payroll, and benefits info all in on place.
Get a demo
Subscribe
Get the latest news from Namely about HR, payroll, and benefits.
Get the latest news from Namely about HR, Payroll, and Benefits.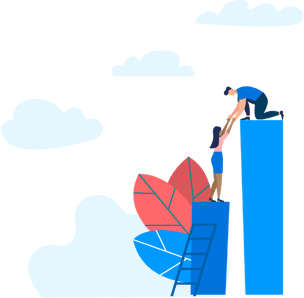 X
Get the latest news from Namely about HR, Payroll, and Benefits.