HR
Why Your Company Should Recognize Gratitude Month (& How To Do It Virtually)

In 2015, November was declared National Gratitude Month. Since then, people around the world have used the month of November to reflect on what they're grateful for.
But as the pandemic continues, it's never been more important for companies to recognize Gratitude Month. Due to COVID-19, employee morale has been at an all time low, while stress levels have been at an all time high.
By showing appreciation, both employers and employees can lift each other's spirits during these uncertain times. According to mental health experts, expressing and receiving gratitude can relieve stress, enhance positive emotion, increase self-esteem, and lead to a lower risk of depression and anxiety.
So if your company is still working remotely, how can you observe Gratitude Month?
Here are 8 ways companies are giving thanks this year:
1. Send Personalized Gifts
"Companies can show love and appreciation for their teams by sending personalized care packages—especially ones that contain pandemic-related items. These packages can include anything from self-care products and disinfectants to recipe books and DIY product kits." — Max Harland, CEO at Dentaly
"With everything going on, I really wanted to thank my employees for being troopers. I decided to send them each an individualized basket with gift cards to shop online. If employees have any children or pets, we also included a few items for them too." — Dan Bailey, President of WikiLawn
"As an employer, we can express gratitude to our employees by supporting what they love. We are sending employees virtual gifts based on their hobbies and preferences. These gifts include Netflix subscriptions, memberships for Udemy and other online education platforms, and virtual gym memberships." — James Pearson, CEO and Small Business Evangelist at eVenturing Enterprises
2. Organize Volunteer Work
"We're encouraging everyone to volunteer in order to show gratitude for the community. Since COVID-19 has impacted so many people, we're encouraging our employees to deliver food to families in need, organize fundraisers, and sell baked goods with the proceeds going to those families." — Edgar Arroyo - President at SJD Taxi
"This year my team and I will be helping out at local food banks. This charity really needs as much help as they can right now and it's something the whole company can get involved in." — Lucas Robinson, CMO at Crediful
3. Make a Donation
"To show our appreciation to our clients, we're planning to make a small donation in their name to charitable organizations and non-profits that support frontliners. Not only is this a safe idea during the pandemic, but it also promotes altruism in the most trying times of our lives." — Matt Rostosky, Owner of Cashofferky.com
4. Support Industries Negatively Impacted By COVID-19
"We're surprising our staff with food delivery to show them appreciation for sticking with us during this pandemic. The restaurant industry has suffered tremendously due to COVID-19. And on top of that, now that protests are happening to condemn the death of George Floyd and so many other victims, it's time we raise the morale of the black community by supporting their livelihood. Therefore, as a CEO of a startup, I advocate ordering from black-owned restaurants to show our support and provide meaning to the lives lost in this struggle." — Michael Hammelburger, CEO at Cost Reduction Consultants
5. Give Employees a Break
"Every year we designate a specific day of the month, usually a Friday or Monday, to celebrate National Gratitude Month. On this day, we relieve our workers from any tasks. Despite the pandemic, we will still observe this tradition this year to appreciate our employees." — Aaron Founder | Editor at TestPrepGenie.com
6. Encourage Reflection
"To kick off National Gratitude Month, our team does a simple exercise on the first Monday of November. We start our morning meeting, this year over Zoom, by encouraging each team member to share something they're grateful for—whether it's good health, loved ones, or a job. The point of the exercise is to get everyone to reflect on how grateful we all are to have an income and a roof over our heads—especially during these harsh times." — Vinay Amin, Health Expert & CEO at Eu Natural

"Back in March, we set up a Gratitude Slack channel. At first this was used quite a bit, but the newness wore off over time. Since employees used this channel to share feel-good stories and pictures, National Gratitude Month is a great reason for us to promote it again. We can certainly use more of those during this time." — Dave Hulsen Co-founder of RFP360
7.
Organize Gift Exchanges
"Since this year was so chaotic, our company paid us to buy and mail a gift to another employee. Once everyone received their gifts, we all opened them together during a video conference. It was a great change of pace and lifted spirits at a time when we really needed it." — Jeff Neal, Capital Coating
8. Surprise Employees With Treats
"To surprise our employees and show the company's gratitude for their contributions, we sent a small bag of cookies or cupcakes to each of their houses. We used to have an office party to recognize Gratitude Month, but having treats delivered to each employee is a good alternative to spread cheer and show gratitude during this time." — Kevin Lee, CEO of JourneyPure
---
Looking for more ways to support your employees during this time? Check out our blog post, How to Make Your Employees Feel Like a Priority.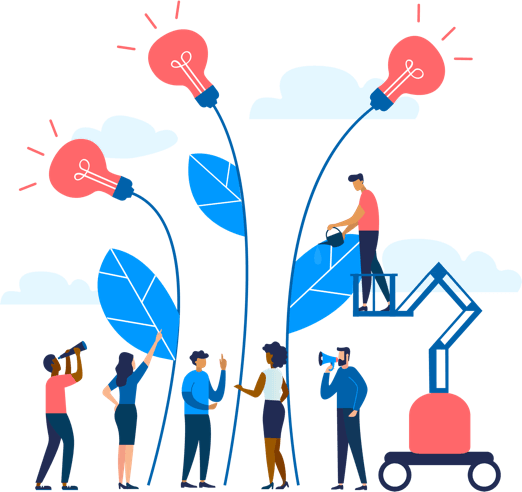 See how Namely's flexible solution will help you streamline your HR processes by having your people, payroll, and benefits info all in on place.
Get a demo
Subscribe
Get the latest news from Namely about HR, payroll, and benefits.
Get the latest news from Namely about HR, Payroll, and Benefits.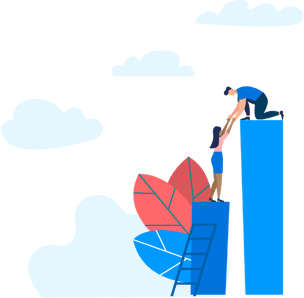 X
Get the latest news from Namely about HR, Payroll, and Benefits.