HR
Why Humor is a Secret Weapon in Business

HR used to be known as the complaint department. But in 2021, HR teams have a different reputation to uphold. They're responsible for building a positive company culture and ensuring employees are happy and satisfied.
Behavioral scientist, author, and the General Atlantic Professor at Stanford GSB, Jennifer Aaker joined Namely's CEO, Larry Dunivan, to explore how we can use humor to cultivate more joy in our daily lives and within the workplace.
"When people use humor at work, they're seen as 27 percent higher in status, more competent and confident, and 15 percent more satisfied at work," Aaker explained.
As the COVID-19 pandemic evolves and social and racial strife continue, it's never been more important for HR leaders to keep employees engaged and lift their spirits by using humor in the workplace.
So how can we become more playful and take ourselves less seriously—especially during these challenging times?
In case you missed it, here are 3 of the top takeaways from the webinar:
1. Understand Your Humor Style
Aaker explained the four different types of humor from her research and how understanding these styles can work to our advantage at work and other areas of our lives.
First, there is the Stand Up—this person is classically funny and a natural entertainer, who isn't afraid to ruffle feathers to get a few laughs. Next, there is the Magnet, who keeps things warm and inclusive, while radiating charisma and avoiding controversial humor. Then there are the Snipers—those who are more edgy, sarcastic, and nuanced with their humor, geared toward pointing out the truth about something. Finally, we have the Sweethearts, who uplift and remain honest and earnest with their jokes, never taking the risk to offend others.
You can learn to adapt your humor style to your current situation and help people relate to you better by sharing it. Figuring out your own humor style, as well the style of your employees, will help solve for the risks associated with it. It also creates a more inclusive environment where people feel valued for their unique traits. Humor styles can even be used as an easy and cost-effective tool in training for difficult conversations.
2.
Be More Authentic and Fully Present
By using humor in their day-to-day, people can feel more authentic and present. To discuss the relationship between humor, authenticity, and presence, Aaker reflected on the stories her mother told her about working with hospice patients for 40 years. In their last days of life, many patients wished they had laughed more and cared less about what others thought of them. They wished they had appreciated the little things and created more meaningful memories with their family.
From listening to these stories, Aaker recognized that humor requires people to be fully present and listen to one another—which forms a bond between them. To emphasize this, Aaker quoted Michael Lewis by saying, "When humor exists, love is not far behind."
These bonds can also form between coworkers. Using humor in the workplace encourages people to be more present and share their most authentic selves. Laughing at work can create a sense of belonging and make coworkers feel more comfortable around each other, even if they have different senses of humor. Aaker reminded the audience to search for these hidden moments of truth and joy in both the workplace and their daily lives.
3. Have a Group of "Trusted Testers"
Although using humor in the workplace has many benefits, it can also be risky. A joke you think is funny may be offensive or inappropriate to someone else. To prevent this and keep yourself in check, you should have a group of "trusted testers"—especially if you're a CEO or HR leader.
"Trusted testers" are people in your organization who you can trust to tell you if a joke isn't work-appropriate or is simply not funny. In order to give you different perspectives on your jokes, this must be a diverse group of coworkers with various backgrounds and humor styles.
Before taking a stab at a joke you're unsure about, run it by your "trusted testers". If you deliver a joke and are unsure how it landed, follow up with your "trusted testers" to find out what they think. If you do find that you've overstep or offended someone, you should address it immediately. Depending on the scenario, you may be able to diffuse the situation by calling out the awkwardness in the room by saying, "That joke didn't land, I'll have to work on it". If the joke was hurtful or inappropriate, you should apologize. Aaker explained that leaders who are able to be aware of their mistakes and apologize for them actually gain more trust in the long run.
---
Want to listen to Aaker and Dunivan's full discussion? Click here to watch the recorded webinar.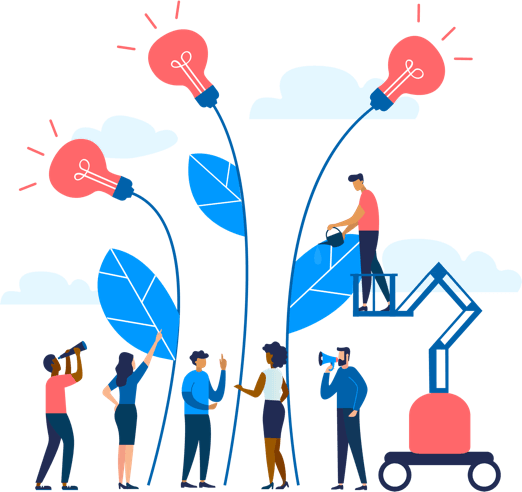 See how Namely's flexible solution will help you streamline your HR processes by having your people, payroll, and benefits info all in on place.
Get a demo
Subscribe
Get the latest news from Namely about HR, payroll, and benefits.
Get the latest news from Namely about HR, Payroll, and Benefits.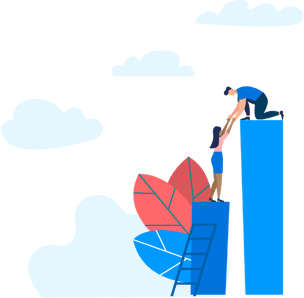 X
Get the latest news from Namely about HR, Payroll, and Benefits.