HR
Why Your Company's Core Values Are Critical in a Crisis

As Robert McKee once wrote, "True character is revealed in the choices a human being makes under pressure—the greater the pressure, the deeper the revelation, the truer the choice to the character's essential nature."

But, can we say the same for businesses, especially now, during the coronavirus pandemic?

Core values are important as they define your business' priorities and shape your company culture. They are not just buzzwords hung on a wall.

If your values are well defined, they become embedded into your culture and trickle down into your employees' day-to-day actions. They dictate which behaviors are appreciated and which are unacceptable—affecting the way you conduct business and how you treat your clients.

While living by your company's core values and holding your employees accountable is always important, they become even more pressing during a time of crisis. After all, it's when we're under pressure that we show our clients, customers, employees, and the world our true colors.

As we continue to navigate the uncertainty around the coronavirus pandemic, brands are setting themselves apart with the actions they take to keep employees safe and to navigate these tough times.

These actions—the good and the bad—will impact how clients, customers, and employees view the brand now and when the crisis is done. Staying aligned with company values and putting humanity first during times of crisis, will inspire loyalty that can help a brand weather the storm. That said, if a company's actions are tone-deaf, opportunistic, or inhumane, people will remember how they were treated when they were most vulnerable.

That's why it's more important than ever to stay true to your company's mission and values. Unfortunately, many times when a crisis hits, a company's crisis response and values often appear to go in separate directions. Even when your core values are an inherent part of the way your employees do things in your company, times of crisis might put them to a tough test.

With the onset of the coronavirus pandemic, many industries and companies were sent scrambling to figure out how to combat a lack of demand. Some industries, like retail and hospitality, were put on pause indefinitely.

When fighting for your company's life, odds are trust, respect, transparency, and teamwork won't automatically take priority. When we are in survival mode and the "fight or flight" response takes place, leaders focus more on critical business decisions and less on behaviors that, in their minds, don't lead directly to survival. Many will agree that this is a pragmatic and adaptive response to a crisis. I believe, however, that companies with a strong corporate culture adhere naturally to their core values, even during a crisis.
Why Are Core Values So Important?

As Marc Benioff, Founder and CEO of Salesforce, writes in the opening of his book "Trailblazer," "If there's one thing that the experiences I've shared in these pages taught me it's that tough times are when values and culture matter most."

Let's look at some examples of how companies are dealing with living their core values during the coronavirus:
1. I'm a strategic organizational consultant and one of my clients' four core values is "Commitment to our Customers." Due to the coronavirus outbreak, the company predicts its revenue will drop significantly. Because of this, the company came up with a potential strategy of targeting new business verticals, but this means potentially investing less in the needs of existing customers in the now less profitable areas of the business. Should the company explore new business opportunities and help keep the business afloat at the cost of hurting their relationships with existing customers? Or abandon ideas of growth and continue to invest resources in their existing customers?
2. Another client of mine defines "Respect for People" as one of their core values. Because of COVID-19, many of my client's employees are experiencing extreme pressure at home and find it difficult to work more than 3 to 4 hours a day. At the same time, my client is dealing with less business and is struggling to keep their business afloat. Should we expect a company with the core value "Respect for People" to be more flexible to their employee's problems and needs than other companies? They're finding themselves asking the question, "How to can we go to keep the team intact? At what point do we need to take drastic measures to save the business?"

Those companies will confront a true dilemma—a real trade-off between quick wins and sticking to their core values. Getting back to Marc Benioff, insisting on your core values will show your entire ecosystem—customers, employees, investors, and partners—that you built a long-lasting company rather than one that is driven only by opportunities. When a company is perceived by its own people as being unauthentic in its response, the trust lost from employees can have long-term consequences.

Making value-based decisions can help bring the organization and its teams together, and come through the crisis stronger and more unified than before.
How Can Employers Remain True to Their Values When Business Is Slow?

The answer to this question is simple, yet incredibly hard to swallow. Employers can speak candidly about their business performance and how they plan to cut costs. Be frank with employees and share your available options, even if they aren't necessarily positive.

While this is easy to say, it's very hard to do. One thing that businesses must do is keep their core values top of mind, especially during times of crisis. The decisions you make and the actions you take now will reflect (poorly or positively) on your business for the weeks, months, and years ahead.

In times of crisis, we all need to come together and set the standard for appropriate behavior. Now more than ever, businesses need to lead by example and be compassionate to the people they work with, the people they employ, and their customers.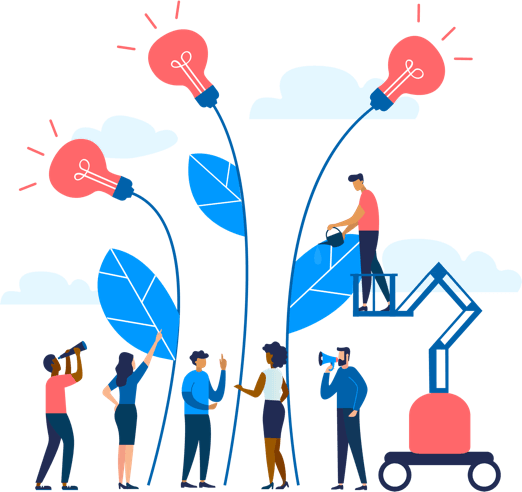 See how Namely's flexible solution will help you streamline your HR processes by having your people, payroll, and benefits info all in on place.
Get a demo
Subscribe
Get the latest news from Namely about HR, payroll, and benefits.
Get the latest news from Namely about HR, Payroll, and Benefits.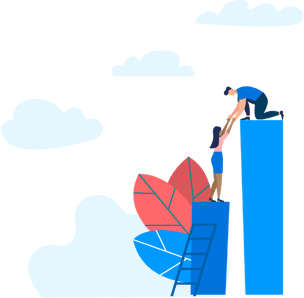 X
Get the latest news from Namely about HR, Payroll, and Benefits.