Company Culture
Why Building Strong Workplace Friendships Is Important for Career Success

Long-lasting friendships provide value to both personal and professional life. Yet, the importance of friendship in the workplace has become controversial to the degree of separating personal from professional.
However, Gallup reported that having a best friend at work directly impacts engagement, including liking coworkers, success recognition, and job satisfaction—and performance, such as profitability, safety, inventory control, and employee retention. Most notably, friendships in the workplace have a significant impact on employees' probability to recommend their workplace and increase retention.
Following the effects of COVID-19, employee friendships have remained or declined with younger generations—Millennials and Gen Z specifically—seeing the biggest drop of about 12.5%. According to the Survey Center on American Life, employees are more likely to foster friendships at work than school, local neighborhood, religious meetings, or mutual friends. Research has also found the correlation between workplace friendships and increased employee productivity: friendships foster commitment, excellent communication, and support. Relationships are the top factor in determining workplace quality and job satisfaction. A Wildgoose survey confirms these findings by discovering that of those who reported having a best friend at work, 57% found work more enjoyable, 22% felt more productive, and 21% believed their creativity improved.
Friendships are much more important in the workplace than you might think. Here are some tips to create authentic relationships in the workplace and encourage employee visibility.
Tips to Foster Employee Connections and Promote Visibility
1. Encourage Introductions
With hybrid and remote arrangements, introductions are more important than ever. Encourage your employees to introduce themselves, including conversations about personal interests. Especially when onboarding a new hire, encourage your team to reach out and set up a one-on-one introductory call with the new employee to get to know each other.
One way to encourage introductions is through a buddy system. Pair your new hire with a senior employee to improve the onboarding experience. The senior buddy can provide new hires tips on best practices, how to find information and resources quickly, and foster connections with other team members. Microsoft found that their buddy system produced quicker productivity when new hires met with their buddy more than eight times within the first 90 days.
Another way to foster connections is increasing facetime. Where employees and/or an office presence is available, promote social interactions—grab a coffee, meet up for lunch, or catch up in the hallway. If fully remote, invite participants to use their videos. Though meeting fatigue is more commonplace in workplace settings, so is the lack of social interaction. Create an opportunity for a casual meetup where team members can take a break and chat for 15-30 minutes about non-work-related topics.
2. Provide Creative Networking Opportunities
Get creative! Offer a free or discounted lunch, coffee, or courses if employees invite a coworker. Adding bonuses like a dessert or small gift card for pairing up with an employee (or employees!) they don't already know or have a working relationship with yet can provide even more ways for employees to connect.
Another creative avenue to foster internal networking is boosting collaboration opportunities. As described in a Harvard Business Review article, bands often live and breathe music—bring that to the workplace. Have a marketing team with different areas of expertise? Get all your designers together to do a fun design exercise. Gather your writers and initiate a non-work-related writing prompt. Whatever you do, find a fun way to create your own "jam sessions."
Team-building activities are also fun ways to connect with others. In fact, a survey revealed that almost half (46%) of respondents prefer after-hour social gatherings to bond with their team. Just be mindful that those with young children might not be as open to attending after-hour events as it might require them to sacrifice time at home.
3. Incentivize Mentorship
Mentorship is a great way to connect diverse people who may not befriend each other otherwise. Many senior employees can learn just as much from junior employees as junior employees can learn from them. Aside from knowledge and skills, the two can take the opportunity to learn—and build a relationship—outside of a professional setting.
4. Normalize Authentic Conversations
Don't force connections that aren't there. The best approach is to provide the opportunities to build authentic relationships through real conversations. While you should be mindful of the questions you ask, it's important to show interest in your employees' personal lives. It can show that you care about them as a person, not just an employee. It could also open the doors to insight on their passions and what motivates them.
Have a reason to celebrate? Congratulate them, share with your team, show appreciation on social media. Simple gestures can show how much you appreciate them. Be sure to ask about personal preferences for recognition—it wouldn't be great if you embarrassed an employee by announcing their birthday in a team meeting if they're sensitive about their age. But the sentiment of acknowledging personal and professional milestones, successes, and progress, are all great ways to build a real connection.
Lastly, be mindful of employee visibility. With hybrid and remote workforces standardizing the workplace, it's crucial that you keep employees engaged.
From friendships to general workplace culture, fostering authentic connections with coworkers can profit both employees and businesses alike. If you're looking for some tips, tricks, and strategies for strengthening the manager-employee relationship, Namely's guide will help you master it all.
Sources: Harvard Business Review, Business News Daily, Inc.
---
Want to keep up with new content in our library? Click here to subscribe to our newsletter.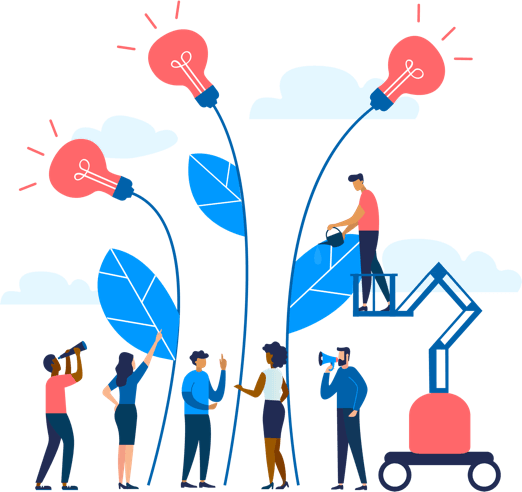 See how Namely's flexible solution will help you streamline your HR processes by having your people, payroll, and benefits info all in on place.
Get a demo
Subscribe
Get the latest news from Namely about HR, payroll, and benefits.
Get the latest news from Namely about HR, Payroll, and Benefits.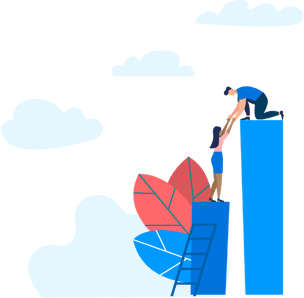 X
Get the latest news from Namely about HR, Payroll, and Benefits.