Benefits
Why (and How) to Offer Gig Workers Benefits
The gig economy is here to stay. According a 2018 study by MetLife, 51 percent of U.S. workers said they were interested in contract or freelance work as opposed to a full-time job. And if freelancing continues to grow at its current rate, the majority of U.S. workers will be freelancing by 2027.

Independent workers value the flexibility, lifestyle, and professional development opportunities that freelancing brings. But more often than not, benefits and perks aren't part of the equation. They should be.


The Why
While it may seem advantageous for businesses to not spend cash on benefits like health insurance, tax-advantaged savings accounts, sick leave or disability insurance for gig workers, this isn't the best long-term solution.

For one, not all freelance workers have the means to secure and pay for their own benefits. Those who skipped the process altogether are put into a vulnerable position. For example, when a worker without disability insurance gets into an accident, they can find themselves without a source of income. Research has shown that worries about finances hurt productivity, and it can literally make workers sick.
In May, the Portable Benefits for Independent Workers Pilot Program Act was introduced in Congress by Senator Mark Warner (D-VA) and Representative Suzan DelBene (D-WA.). Under the proposal, states, local governments and nonprofits would get $15 million to design, implement, and evaluate new programs to provide benefits or $5 million to assess and improve existing models for portable perks for independent workers.
But even in the absence of federal protections, companies are making proactive adjustments. For example, Microsoft recently announced a new policy that requires their contractors and suppliers to bolster their paid parental leave benefits. Microsoft said it was inspired by a new Washington state law for paid parental leave that takes effect in 2020.
If your business is thinking about taking on more independent contractors, now is the time to figure out how you will apply benefits and perks to reward these workers. Providing meaningful benefits to gig workers can dramatically improve their financial security, reduce their stress level and increase their productivity. Also, your actions will speak volumes about your employer brand, which impacts your ability to retain and acquire talent.

The Challenges

Providing benefits to gig workers, including health insurance, tax-advantaged savings accounts, and disability insurance, is more challenging than providing benefits to full-time workers. If an employer offers benefits such as group health insurance, it could mean the organization has to classify its on-demand workforce as employees, which results in additional tax and wage requirements for a business.

Also, putting together a meaningful benefits package for gig workers is doubly hard because your gig workforce is likely more diverse than your full-time one. For example, if you have one driver who works one hour a week and one driver who works 40 hours a week, how can you reward both in a way that feels consistent and fair? Below, we'll provide some ideas to get you started.


Making it Possible
Etsy, the online handicraft retailer, is leading the way when it comes to developing benefits for contingent workers. In 2016, Etsy published a policy proposal that outlined a new form of "social safety net" for gig workers, including Etsy sellers as well as Uber and Lyft drivers. The premise of their public policy proposal is that gig economy participants need three things they're lacking currently:


A single place to manage benefits, regardless of income source.


They proposed that workers should have a federal benefits portal, which would tie all benefits (retirement, health insurance, paid leave, tax-advantaged savings accounts, disability, etc.) to the individual, providing a single place to view, choose and pay for their benefits, regardless of where or how they earn income.




A single, common way to fund those benefits.

In the gig economy, workers can't rely on payroll as the vehicle to administer benefits. Etsy proposed using tax withholdings as the universal means to administer benefits contributions, enabling both employees and 1099s to withhold their Social Security and Medicare taxes from their pay, as well as an additional percentage of pre-tax income to fund benefits.




A way to manage income fluctuations.

To mitigate gig workers' income volatility due to the lack of income protections like unemployment insurance, Etsy put forth the idea of combining all existing tax-advantaged savings accounts (health, dependent care, parking and transformation) into a single flexible account, which anyone could use to manage short-term income fluctuations throughout the year.
Care.com, a company that helps families find caretakers for children, pets, and the elderly, has launched a "peer-to-peer" benefits program that allows families who hire caretakers through the platform to contribute to their healthcare and other expenses.


Benefits Design
So what approaches should you consider? Mark Feffer at SHRM offered employers some suggestions on how to give freelance workers benefits without running the risks of causing them to be re-classified. Experts say that it's important to recognize several things when designing a benefits package for gig workers.


1. It's about more than money.

First, understand that freelancers consider more than money when deciding whether or not to take on a project. To start, gig workers want to work with well-run businesses that treat them with respect.
"When we ask our customers why they liked or didn't like a particular client, the number one thing they talk about isn't money—it's about the client recognizing their value and treating them with respect," said Gene Zaino, CEO of MBO PartnersZaino, whose company provides back-office support to independent workers. "Independents want to feel as if their work is making a difference."
With this idea in mind, you can ensure that gig workers feel respected and valued by:
Paying them on time.

Awarding bonuses for hitting key milestones and contributing to overall team goals.

Including them in your company's social events or L&D opportunities (e.g. speaker series).

Offering discounts and deals to your company's products for the duration of their contract.


2. Give them tangible, portable benefits.

As we mentioned, gig workers often lack the safety net that full-time employees enjoy. Give gig workers tangible benefits that can increase their spending power or otherwise improve their financial wellness. For instance, while you cannot provide paid health insurance to gig workers, you can offer them access to other health and financial benefits as long as these benefits are portable, meaning they can be accessed after their assignment ends.

For example, Uber and Etsy both provide Stride health to their gig workers. Stride is an online insurance broker that works exclusively for independent workers. The company's online platform includes more than 230 insurance carriers, and is free for consumers.

Alternately, you may allow freelancers to participate in financial and health wellness programs your company already offers, provide them access to professional training, or access to auto, home and other types of insurance.


3. A one-size-fits-all approach will not work.

According to Jeff Yaniga, Chief Revenue Officer of Maestro Health, gig workers' benefits should be tailored whenever possible. For example, a work-from-home mom may value a daycare benefit while a graduate student would rather have you reimbursement them for textbook purchases. The point is to make sure to ask your workers what they want.


---

The way you treat your contingent workforce has repercussions on their productivity, your reputation and your business results. When treat your gig workers with respect and provide them with solid benefits, you establish yourself as a progressive organization and that has ripple effects on your ability to retain and attract employees.


This article originally appeared on Payscale.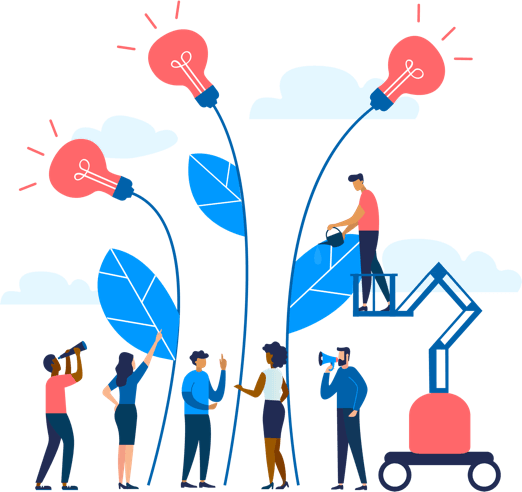 See how Namely's flexible solution will help you streamline your HR processes by having your people, payroll, and benefits info all in on place.
Get a demo
Subscribe
Get the latest news from Namely about HR, payroll, and benefits.
Get the latest news from Namely about HR, Payroll, and Benefits.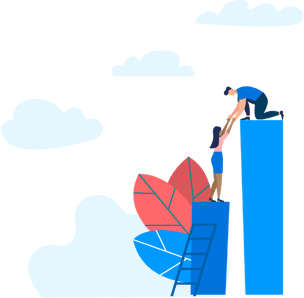 X
Get the latest news from Namely about HR, Payroll, and Benefits.