News
What We Can Learn from the Southwest Airlines Fiasco

Southwest Airlines has a robust, cross-training system that sets itself up for seemingly unparalleled success in its space, yet something preventable like a communication breakdown can entirely derail their operations.
Their model has proven advantageous to travelers looking for quick, affordable transportation out of smaller hubs.
So what happened to Southwest Airlines that caused its operations to unfold during end-of-year holiday travels?
What Happened?
The week leading into the 2022 Christmas season, extreme winter weather swept the nation causing airlines to delay or cancel flights. However, most major airlines were able to bounce back and return to normal operations shortly after the initial impact hit.
Southwest was not one of them. The airline canceled in excess of 2,500 flights (approximately 62 percent of its planned flights), compared to its competitors – Delta, American, and United – who canceled fewer than 40 flights each.
As a result, many passengers were left stranded – missing important personal plans, unable to rebook a new flight, delayed reimbursement – and questioning what happened.
In short, this catastrophic event unveiled long-standing questions regarding its archaic technology, executive management decision-making, and a business model that can't scale.
Potential Reasons for Its Epic Failure
1. Restrictive Regulations and Policies
Flight schedules require specific attention to union rules, federal regulations, and airline policies in assigning pilots and crews to designated flights. While Southwest has nearly 6,000 pilots and 10,000 cabin crews, with each flight comprised of two pilots and three to four flight attendants per flight, the airline relies on accurate scheduling. Any conflicts in assigning resources can quickly disrupt operations due to federal regulations restricting flights unable to meet required guidelines for flying passengers.
In the wake of its disaster, some blame has been directed towards the lack of airline workers, specifically those involved in ground operations. The Transport Workers Union, Southwest's union for ground workers, released a statement that their ground workers are not to be blamed for the events that unfolded and emphasized the need for support for ground workers.
"Many of our people have been forced to work 16 or 18[-]hour days during this holiday season. Our members work hard, they're dedicated to their jobs, but many are getting sick, and some have experienced frostbite over the past week. In severe weather[,] it's unreasonable for workers to stay outside for extended periods. People need to be able to cycle in and out of the cold. The airline needs to do more to protect its ground crews."
2. Outdated Technology Fails Time and Time Again
This isn't the first time Southwest's technology has failed. Back in 2021, it experienced two technology-related incidents – one in June, the other in October – that resulted in excessive flight cancellations and extended periods to find a resolution.
Sadly, Southwest is fully aware of its technology pitfalls. Casey A. Murray, president of the Southwest Airlines Pilots Association, explained that the union has been advocating for Southwest to modernize its technology. Bob Jordan, Southwest's Chief Executive, even admitted that their technology was outdated stating that they have been unable to scale their growth.
A prime example is their archaic way of communicating with their crews – calling or locating the individuals in the airport to notify them of any changes. This was a major factor in the communication failure that took place during the holiday travel incident. Southwest's technology system could not track its pilots and crew members after flights were canceled, leaving both the airline and its employees disconnected and immobilized.
3. Infrastructure Not Built to Communicate Across Its Network
Southwest operates through a point-to-point model, which allows flyers to travel directly from smaller cities and regions eliminating the transitional stop at a central hub. However, unlike its larger airline competitors' hub-and-spoke model, it is more difficult to secure standby pilots and crew members for smaller markets. For example, unlike the New York City metro airport, an airport in Syracuse, New York likely will not have access to additional crew members or pilots.
When the cancellations occurred, Southwest's planes and crews were left dispersed across the United States. As explained by an industry analyst, Mike Arnot, the only way to rectify the situation was to bring the planes and crew back to their intended destinations, which unfortunately can only be done through mass flight cancellations.
4. Lack of Alternative Solutions
Because of Southwest's low-cost fares, it does not have arrangements with other airlines that provide alternative flights through competitors in the case of a cancellation or extensive delay. This lack of additional options proved unfavorable in accommodating its thousands of stranded customers.
How to Recover and Prevent Future Breakdowns
Implement enterprise risk management

. Regardless if you're an enterprise-level business, taking an enterprise risk management viewpoint can help provide you a vantage point to identify potential risks, establish appropriate analyses and reporting, and insights to the impact of risks on your organizational strategies, processes, and policies.





Develop a business continuity strategy

. Review your organizational demands and analyze hypothetical risks that impact business continuity. Some of those crises might be technology outages, weather-related occurrences, global health pandemic, financial loss, or social-related events. Whatever it may be, strategize a comprehensive plan that covers a step-by-step guide for points of contact, proper processes, and addresses crisis communications to both internal and external audiences.





Strengthen leadership development

. Many unions and industry representatives were quick to call out Southwest Airlines' leadership decision-making. If you're not sure where your leadership stands, you can either take an employee pulse to get an understanding of how leadership is perceived or do a check-in with your leaders to determine where they may need improvement. Need help getting started? Check out Namely's new ebook on

strategies to strengthen leadership development

.





Invest in updated technology

. Don't wait until a crisis happens to address potential technological issues. Identify where your system might need updating or a complete overhaul. Invest in the technology that is going to best serve your organization's operations. Not sure where to start?

Request a call

with one of Namely's product specialists who can provide you with an overview of our innovative technology solutions.
Southwest Airlines has certainly highlighted some critical lessons for businesses in all industries. Building a resilient culture can help set the foundation for a stronger company and render better support in times of crisis.
Sources

: 

New York Times

, 

Logistics Viewpoints

, 

Diginomica
---
Want to keep up with new content in our library this year? Click here to subscribe to our newsletter.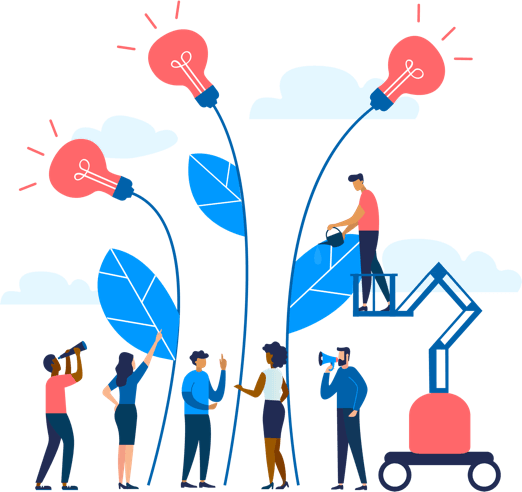 See how Namely's flexible solution will help you streamline your HR processes by having your people, payroll, and benefits info all in on place.
Get a demo
Subscribe
Get the latest news from Namely about HR, payroll, and benefits.
Get the latest news from Namely about HR, Payroll, and Benefits.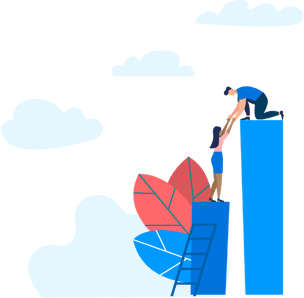 X
Get the latest news from Namely about HR, Payroll, and Benefits.