HR
What is HCM

Employees are at the heart of every organization. Whether you have 5 or 500, your company is only as successful as your employees are. That's why human capital management (HCM) is so crucial.
So, what is HCM?
Human capital management consists of all employee-related HR functions. From recruiting and onboarding to performance reviews and professional development, human capital management spans the entire employee lifecycle. It also includes administrative processes, such as paying employees and keeping track of their hours.
Why Human Capital Management is Important
Now that we've covered what it is, let's take a look at why human capital management is important.
Since human capital management starts with recruitment, having a strategy in place can help you attract top candidates and build a diverse workforce. With the right HCM tools, you also have a higher chance of retaining your employees by keeping them engaged and making their experience at your organization as seamless as possible. Having a successful human capital management strategy can increase your employees' productivity and efficiency, setting them and your company up for success in the long run.
What is HCM Software
Since human capital management covers a lot of ground, how can you make sure your strategy is effective? Enter HCM software.
What is HCM software? Human capital management software streamlines, simplifies, and automates your employee-related HR functions–all within one location. Having a centralized HCM solution enables companies to take their human capital management strategy to the next level and efficiently manage their employees from hire to retire.
Benefits of Having HCM Software
So, what are the benefits of using HCM technology? Let's take a look.
Streamlined HR Processes
With streamlined HCM technology, you can say goodbye to disconnected and manual HR processes. Within one platform, your employees can onboard, enroll in benefits, access their pay stubs, request PTO, complete performance reviews, and more. Having all of these processes in one place not only simplifies your employees' experience but also your HR team's.
Increased Employee Engagement
In addition to streamlining these HR processes, HCM software systems can also enhance the employee experience through engagement tools. HR platforms like Namely have org charts and directories that keep your employees connected–no matter where they are. Namely's social media-like newsfeed enables employees to share and celebrate important announcements, work anniversaries, birthdays, kudos, and more–all with a direct integration to Slack.
Employee Self-Service
From time-off requests and scheduling to data collection and onboarding, HR teams can find themselves overwhelmed with routine questions. With employee self-service HCM technology, your employees can access all of their personal data without having to contact your HR team. If your HCM software has an HR mobile app, employees can do all of this on the go. This not only improves their employee experience, but also gives your HR team time back so that you can focus on innovative people strategies.
Data Accuracy & Security
When it comes to human capital management, there is a lot of confidential employee data involved. Having HCM software enables your company to store all of this information in a secure place, serving as a single source of truth. Since employees can access their own information, HCM technology helps eliminate duplicate data entry and increase data accuracy. To ensure data is always up to date, employees have the ability to update their banking information, change their address, and sign documents.
What to Look for in HCM Software
With so many solutions out there, how do you know what to look for in HCM software?
To help you narrow it down, here are some tips:
Identify Missing Functionalities
Before diving into your search, determine your company's human capital management must-haves and nice-to-haves. Then when looking at HCM software comparisons, ask yourself the following questions: What functionalities does each HCM software vendor offer? Do they check off all my boxes when it comes to my company's must-haves, and do they have any of my nice-to-haves?
Determine Size Match
Some human capital management solutions are built to support small companies, while others are built to support massive conglomerates. You need to determine which one is the best fit for your size. One way to do this is by looking at some of the clients listed on the HCM software vendor's website or the size of the clients reviewing the technology on sites like G2 or Capterra. You can also call a free technology broker service, like Outsail. When evaluating for size match, ask yourself the following questions: Are these HCM technology vendors' clients close to your size? Does the vendor say they are built for a certain size company?
Look for Market Presence
You do not need to be with the biggest HCM software company, especially if you're a small or mid-sized business. But the vendors you evaluate should still have a market presence. To determine this, you can simply Google around to see when they've been mentioned in the news, check the number of reviews they have on review sites, or even look on LinkedIn to determine how many employees they have.
---
Conclusion
Looking for intuitive HCM technology? Find out why Namely is the leading HCM software here.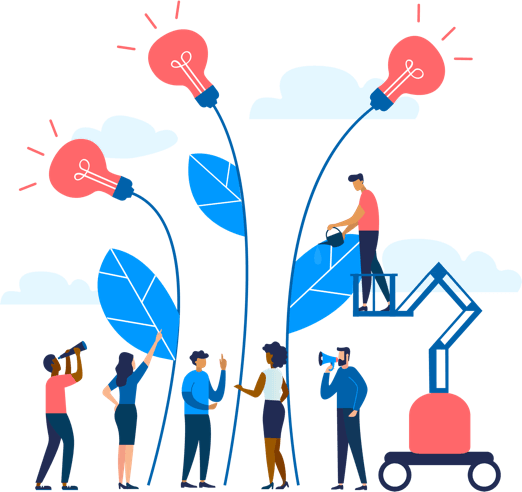 See how Namely's flexible solution will help you streamline your HR processes by having your people, payroll, and benefits info all in on place.
Get a demo
Subscribe
Get the latest news from Namely about HR, payroll, and benefits.
Get the latest news from Namely about HR, Payroll, and Benefits.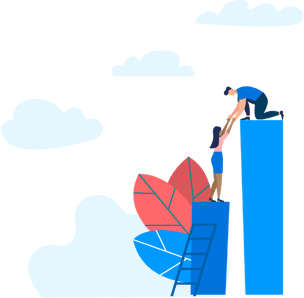 X
Get the latest news from Namely about HR, Payroll, and Benefits.