HR
What Happens When Design Thinking Meets Data? Better HR

At Namely, we pair technology with a human touch to create what we call HR for Humans. We believe HR strategies should be designed with the employee experience in mind so you can support engaged, happy workers—the key to any good business. A study by economists at the University of Warwick found that employee happiness led to a 12% spike in productivity and unhappy workers were 10% less productive.
HR professionals are always looking for ways to improve employee experiences. With rapidly changing priorities in the workplace—a greater emphasis on people instead of processes in everything from social media recruiting to employee benefits selection—new HR strategies pop up every day. Oftentimes, combining two very different strategies in ways that may not seem possible at first can be the key to the best outcomes.
Take design thinking and data analytics. Creativity and science. It may seem impossible for both to work hand in hand in your workplace, but the results may surprise you.
Design Thinking
Around the world, design thinking is entering conversations about the workplace. It's all about focusing on the human experience to find solutions that work better for your business, be it with a customer or an employee.
Just because the practice is described as "design" doesn't mean it's wholly artistic in nature. Instead, design thinking looks at problem-solving as a trial and error process, taking into account a person's experience and emotion. Tim Brown, credited for defining the design thinking process, describes it in a blog post as "a more collaborative, human-centered approach that can be used to solve a broader range of challenges."
The Harvard Business Review outlines the concept in four principles to be used when developing ideas. First, focus on a user's experience. This is where emotion comes into play. When you look to the user to determine which improvements can result in better experiences, your innovations become more effective. Next, use models to examine complex problems. Then, create new, working prototypese'll go through a specific human resources example regarding prototypes at the end of this post. Finally, tolerate failure—trial and error. The best way to find the best solution is to test it. Not every idea is gold, but there is only one way to find that out.
Diving into design thinking can be like going down a rabbit hole, though. Dean Malmgren, co-founder of Datascope Analytics, says it is a constant process of integration when applied to a business—finding what skills from what departments can help others, or finding even more uses for newfound data. It just keeps going. "It's like a sweater," he said. "You tug on the first thread and then there's a number of things you want to look at." What's the context of the information we gathered? How can we improve it?
In the general, business sense, the design thinking's four principles can be further distilled into three steps: innovate, test, and implement. First, brainstorm some ideas for improving any aspect of a company—whether that's the bottom line, employee engagement, or customer service. Next, make a prototype. This is the trial and error stage where you try the new idea on a smaller scale then collect feedback and make adjustments so that the invention is at its best. Lastly, bring it to life: Implementing the new product or service on a large scale is the final step. All that's left is to watch the magic—or start the next project.
HR Integration
The design thinking practice is becoming popular across industries, with 79% of executives in Deloitte's 2016 Global Human Capital Trends survey rating it as an important or very important issue. And while many employers use it to increase their business strategies, it can be just as useful for an HR department.
Design thinking helps HR focus on the employee experience—a high priority on any HR professional's to-do list. Deloitte suggests using digital design, mobile app design, and user experience design to make employees' experiences better.
Bottom line: Design thinking shifts HR from building solutions and tools around policies and processes to building systems tailored to people. One CHRO even calls herself a "chief employee experience officer" in Deloitte's survey.
Data Analytics
It's obvious that the world of work is changing, but design thinking isn't the only strategy in practice for making business better. The same Deloitte survey found that 82% of respondents viewed people analytics as important or very important. And, again, it is being used throughout companies and should be considered by any HR department.
In 2013, Josh Bersin of Bersin by Deloitte wrote a Forbes article on the value of data analytics for HR. He cited a number of workplace aspects where data can be effective—including recruitment.
Bersin cited an example from Deloitte's research on integrated talent analytics. A major customer service provider who analyzed 7,240 employees in seven locations had discovered that "relevant job experience" in customer service meant nothing in terms of performance. After finding this data, the company created a new process to predict high performers through qualities other than customer service experience.
This provider used data to find a weak point in their recruiting and went on to develop a new process that did work. It can be done in any aspect of HR—to build a better environment or even create better communication systems. Data can make processes stronger and more effective.
Putting It All Together
HR can be even more effective by combining data analytics with design thinking to build the best employee experience.
Telstra, an Australian telecommunications and information services company, married data and design thinking to bolster the engagement of their new hires. The goal: lower turnover and increase engagement during onboarding. Using interviews and turnover data, the team started by finding key areas where the employee's experience could be improved.
Next came prototype testing. Solutions were created, tested, and refined over and over again. As they learned from their mistakes, their end result was a 90-day onboarding program that revolved around four employee actions: join, learn, contribute, and grow. With the implementation of this program, productivity increased, employees were more committed and engaged, and new talent experienced a quicker integration into the org. Today, Telstra uses design thinking in all aspects from leadership to management programs.
Combining data science and design thinking brings together technology and human processes to make for the best employee experience. Google Ventures has designed a weeklong design sprint, founded on design thinking principles, that's ready for use by organizations and HR teams alike. By taking numbers and adding some thoughtful innovation around the human experience, you and your employees will feel the difference.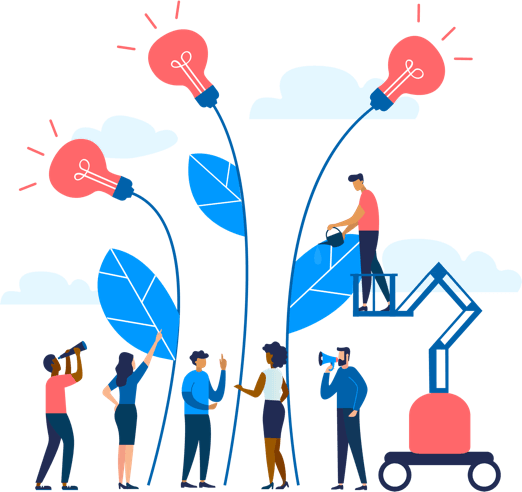 See how Namely's flexible solution will help you streamline your HR processes by having your people, payroll, and benefits info all in on place.
Get a demo
Subscribe
Get the latest news from Namely about HR, payroll, and benefits.
Get the latest news from Namely about HR, Payroll, and Benefits.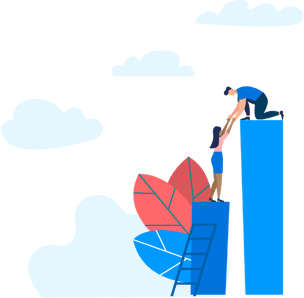 X
Get the latest news from Namely about HR, Payroll, and Benefits.