Talent
6 Ways to Manage a Distributed Team Effectively

Off site—but not out of mind. There are major benefits to operating distributed teams, most notably the ability to recruit and work with talented individuals from all over the world. However, a remote workforce can also pose potential risks. It can be challenging to maintain consistent productivity and accountability, as well as build a team of long-term workers.
Just because your remote employees are based out of office doesn't mean they're out of touch. These problems can be overcome by effective management and oversight. Here are the six areas you should focus on to build a more effective distributed team:
1. Hiring
Hiring for a distributed team can be tricky as you don't get the same level of personal interaction you have with a physical interview that you do over the phone or video. Because of this, it can be a good idea to assign new team members a pre-hiring assessment to test their capabilities and get to know their style of work.

Your hiring process should also aim to establish that remote workers have an adequate working environment. This includes not just ensuring they have a well-organized work space free from distractions, but also that they will be happy working remotely on a long-term basis.

For example, a candidate who lives alone might not have any distractions to worry about, but they could begin to feel very isolated not having any face-to-face interactions during their working day. According to Buffer's 2018 State of Remote Work survey, remote workers consider loneliness to be the biggest challenge of being physically separated from their teams.
2. Onboarding and Ongoing Training
The way you train new employees and integrate them into the team is critical to managing any team effectively, and this is especially true for remote workers. In a traditional work environment, new recruits learn the ropes by watching more experienced colleagues perform their roles and asking questions and getting immediate answers from those around them. However, this is often difficult for a team distributed across the country. Instead, teams must combat this challenge with a well-considered onboarding process and thorough training materials. If you can't fly a new hire to your office for in-person onboarding, here are some ways to give them the resources they need to succeed:
Provide an online wiki or knowledge base that team members can amend and annotate.
Enable new employees to teach themselves about your policies and procedures.
Encourage team members to update training materials and information themselves.
Make it easy for team members to create new pages and content where needed.
Use eSignature to streamline the signing of paperwork.
Educate new hires on your brand, company culture, and values.


3. Methods of Communication
When coworkers don't share a physical environment, you'll need to provide additional communication tools and compensate for the lack of direct interaction to maintain a motivated and productive team. It's important to focus on maintaining your team and business culture during periods of growth. Every distributed team needs the following communication tools:
Email
Email is ideal for distributing task briefs, discussing confidential or private matters with employees and any other situation where you need to send long, detailed messages or secure attachments.
Phone
Phone calls are a great option for large groups, especially if you're worried about the strength of your internet connection.
Texting
SMS is perfect for sending short updates and requests that need to be read immediately, as texts can reach team members who are not online. Just be sure to only text colleagues if you have their permission and be sure to keep things professional and respect normal work hours.
Messaging
For group discussions and conversations about ongoing work, messaging apps like Slack let team members casually check-in with colleagues and stay in touch while working and keep an automatic record of discussions and decisions made about a project or task.

Weekly team meetings via phone, video, or instant messaging provide vital opportunities for team members to keep track of project progress, ask questions, and discuss any problems that arise. Besides enabling your remote workers to work together more effectively, these meetings help each team member understand how their responsibilities contribute to the team's goals and overarching success.
4. Team Culture
In addition to work-related communication channels, it is vital to provide opportunities to chat informally about other topics by creating off-topic discussions in your instant messaging platform. Socializing is an important part of work-life balance for most people, and if you want to create a team that will want to work together on a long-term basis, the importance of fostering team spirit should not be underestimated.

Similarly, treat important personal occasions the same way you would when managing a team in person, for example:
Birthdays
Weddings
Becoming a parent
Career goals
Sporting successes
Charity work
Taking the time to know what's important to your team members outside of their work and celebrating their personal achievements shows you value your team as people and workers. Employees aren't going to consider working in your team on a long-term basis if working remotely results in being treated impersonally.
5. Include Remote Workers
Many distributed teams today consist of a mix of team members in an office location and remote workers. Without proper consideration, this can lead to the remote workers feeling like second class members of the team, so make sure they are equally included in meetings and discussions.

Make sure your remote teammates aren't out of sight and out of ming. If your office workers have meetings and simply report the details of the meeting to remote team members, the message is clear that your remote workers' involvement in decisions is not wanted. Additionally, when conducting discussions involving the whole team, holding a physical meeting while remote workers connect via phone, video, or a messaging app is a bad idea. This can lead to remote workers being cut out of the conversation by other team members who are physically present and therefore able to get the team's attention more easily. Team members located in the office can unintentionally talk over or draw attention from their remote counterparts, or conclude an agreement on a subject before remote workers have had a chance to chime in.

One way to alleviate these issues is to have everyone connect virtually to a meeting, not just remote employees. This ensures everyone has an equal opportunity to speak their mind and prevents those not physically present from being accidentally sidelined.
6. Stay on Top of Productivity
On average, remote workers are more productive and put in more hours than on-site employees. Still, it's a good idea to track their time with productivity or time management apps, as this ensures team members get recognition for the work they put in, and help you monitor if they are overworking themselves and at risk of burning out.

Productivity and project management tools keep all your files in one place, make it easier for everyone to stay up to date on the status of ongoing tasks, and help you spot problems slowing the team down to assign additional resources where needed. Don't use these apps to check up on your employees, but rather to empower them to better manage their own time and coordinate with the rest of their team.
---
With the right work structure, distributed teams can easily surpass the productivity of a traditional team. Using effective tools and apps to manage and communicate is vital to achieving success, as is creating an onboarding process and environment that builds a positive team culture while enabling greater productivity and collaboration between team members.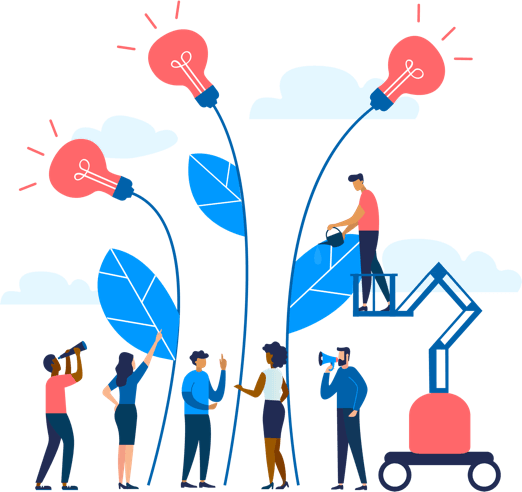 See how Namely's flexible solution will help you streamline your HR processes by having your people, payroll, and benefits info all in on place.
Get a demo
Subscribe
Get the latest news from Namely about HR, payroll, and benefits.
Get the latest news from Namely about HR, Payroll, and Benefits.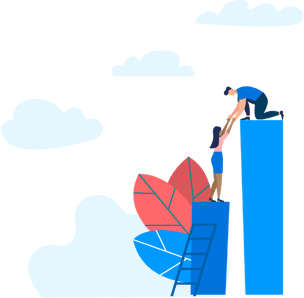 X
Get the latest news from Namely about HR, Payroll, and Benefits.