Talent
4 Ways to Improve Employee Engagement at Your Company

No matter what business sector you work in, you've likely heard a lot about employee engagement. It has become the holy grail of the modern business world, guaranteeing benefits for both companies and employees alike. Increased employee engagement promises improvements in recruitment, productivity, innovation, retention, and reputation for companies of any size. Because you can gain so much from having positive employee engagement within your organization, taking steps to improve it is critical for success.
First, it's important to lay out exactly what employee engagement is in order to understand how it can affect your business. Employee engagement can be defined as a workplace method with the purpose to improve an employee's emotional attachment to their company, everyday tasks, position within the organization, coworkers, and the overall culture of the place they spend most of their time awake.
While the definition makes it seem straight-forward, employee engagement can actually be quite difficult to navigate. Luckily, human resources departments are uniquely positioned to help boosting employee well-being, productivity, and engagement. If you aren't sure where to start with your employee engagement initiatives, here are some areas you can focus on depending on the needs of your business.
1. Smart Recruitment
It's no secret that hiring decisions can lead to dramatic changes within workforce engagement across the organization. Every new hire you bring into your company has the potential to shake up how employees interact with one another, either reinforcing your team's values or changing your culture for the worst.
To ensure that only positive changes are being made, your recruitment teams need to work hard to bring in the best new fits possible. In order to be a great hire, new employees' values, expectations, competencies and attitudes need to align with the rest of the company's. While the focus for hiring new employees might then be to write employee descriptions instead of job descriptions, that isn't the case. Instead, write job descriptions to include a careful analysis of the real requirements that the job necessitates. This will avoid distorted expectations by identifying which skills are needed from the get-go and which skills should be developed over time.
Overall, it's most effective to look for candidates who align well with your organization's values and current expectations, and who will also have room to develop with your organization.


Helpful tools:
Applicant Tracking System: This software helps your recruiting teams track and record essential information about each potential candidate so they can start workforce engagement from the get-go as new employees begin onboarding.

Video Interviewing Platform: This platform helps you gain more insight into your candidates by scheduling, interviewing, and evaluating interviews all in one place.

2. Employee Development
When employees feel that their employer doesn't care about their professional development, they often see themselves as a depreciating asset, resulting in feelings of neglect, discouragement, and unimportance. Multiple studies continue to find that countless employees are disengaging from their organizations due to a lack of professional development, and the last thing you want to do is become the cause of that disengagement within your own company. Drafting an employee development plan is one way for you to provide a significant boost in morale while mitigating detachment for your employees. A comprehensive employee development plan can help both new and experienced colleagues learn, grow, and advance professionally. Not only does this help your employees directly, but it also provides important benefits for your organization as well, including reduced turnover rates, improved employee performance, increased talent attraction, heightened profitability and clearer plans for future endeavors.


Helpful tools:
Human Resources Management System: This software makes it easier for employees to answer HR questions before they even need to ask them. It gives your leadership team direct access to the data they need and to focus on strategy, culture, and all the other important things you've been meaning to tackle, rather than being the complaint department.

Unified Communications System: This system makes collaboration and communication between managers and employees, coworkers or mentors and mentees or their supervisors easy to navigate. From instant messaging to audio conferencing, your teams can collaborate easiest when they have multiple channels to communicate with to provide constant feedback and clearer conversations on professional development.
3. Company Core Values
Your company core values should connect your employees with a larger goal in mind. When it comes to defining your core values, ask yourself what defines your company and what you value as an organization. Strong core values can help distinguish your organization from your competitors and help you stand out to potential job candidates. Similarly, values that align company and employee objectives can help retain top talent and unite your employees around a common cause. The right core values can create a culture of accountability and define clear expectations for how people in your organization accomplish their work, including work-life balance, project ownership, innovation, and teamwork.
Tip: Core values are not set in stone. They should evolve and change as your company grows. Consider reviewing them with a cross-functional team once a year or as you see fit.


Helpful tools:
Intranet software: Company intranets provide centralized communication hub where you can share important company documents, announcements, and other information. Employees can securely access documents like your core values and mission statement, benefits offerings, and more. Your HR team can easily update and replace new versions of existing documents as your company grows.

Internal company newsletters: Weekly or monthly internal publications are a valuable medium to showcase your values and how your employees and business embody them everyday.
4. Cutting-Edge Benefits
Benefits are powerful way to ensure your employees feel engaged and valued at work. In order to have a comprehensive benefits package in today's business landscape, your company should consider offering both traditional benefits—like healthcare, 401(k) plans, paid time off, life insurance, etc.—as well as more unorthodox ones—like flexible work opportunities, professional development programs, virtual or remote offices, and more.
When considering which benefits to offer, it's important for HR teams to remember that your employee perks should mirror the wants and needs specific to your company. Not sure what your employee's want? Ask them! You should also keep in mind the associated expenses for each benefit—team building events, snacks in the kitchen, casual Fridays, and flexible work hours are all relatively inexpensive programs that your HR team can easily develop and implement. And there's a good chance your business will quickly yield more than it spends on these types of benefits through higher levels of productivity and engagement.


Helpful tools:
Employee benefits technology: A streamlined method for organizing employee benefits, HR benefits software packages transfer employee information to your carriers of choice, update payroll to include benefits deductions, and include built-in billing and reporting features to help you unify your benefits documentation.

Digital calendar application: If your company is considering any flexible work benefits, digital calendar applications provide a platform for team members to share their work schedules each day. Many electronic calendars subsequently include project management integrations, allowing you to assign tasks to individuals or view what projects they're completing that day.
---
Every one of your employees will have a unique experience at your company. From benefits and company culture to professional development opportunities, your job as an employer is to provide your employees with everything they need to succeed at your company. There's no one-size-fits-all approach to building a great work environment that engages your employees, but at the very least, investing in employee engagement shows your employees you care. Plus, you might see improvements in other areas of your organization if your employees feel engaged and acknowledged.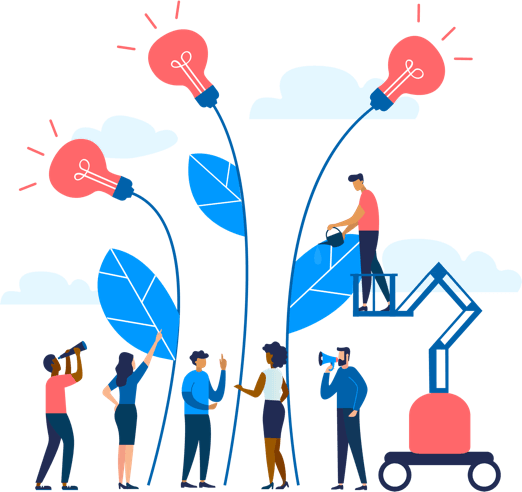 See how Namely's flexible solution will help you streamline your HR processes by having your people, payroll, and benefits info all in on place.
Get a demo
Subscribe
Get the latest news from Namely about HR, payroll, and benefits.
Get the latest news from Namely about HR, Payroll, and Benefits.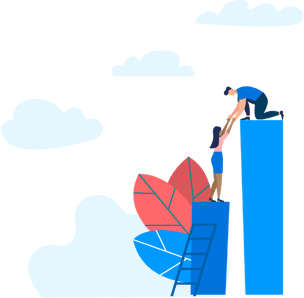 X
Get the latest news from Namely about HR, Payroll, and Benefits.