HR
17 Ways to Boost Employee Morale During COVID-19 That Aren't Happy Hours

It's been close to two months since the World Health Organization declared the spread of the novel coronavirus an official pandemic. As we reflect on two months (or more) of mandated virtual work, HR and people teams around the world are looking back on their most successful morale-boosting activities—and searching for new ideas to keep their teams happy, healthy, and engaged.
One of the simplest and most popular solutions has been virtual happy hours. But with 29% of Americans reporting that they never drink alcohol, it is time for businesses to think of more inclusive activities.
We gathered the top employee morale tips, tricks, and ideas from businesses around the world. Explore them here:
Fancy Dress Fridays
"On Fridays, our team puts on ridiculous outfits to make each other laugh during virtual meetings. We've found that this is key to recreating that 'Friday feeling' during lockdown." - Nushy Rose, Managing Editor at Parlia
Encourage and Host Virtual Social Time
"To keep our employees motivated, we are encouraging and hosting virtual social time. For our workers who have never worked from home, social isolation is deeply felt.
It's hard to replicate daily interactions with co-workers, casual encounters by the water cooler, or after-work drinks, but we are encouraging our employees to find time for virtual coffees, lunches, or even happy hours with their colleagues." - William Taylor, Career Development Manager at Velvetjobs
Meme Channels
"Something that has really helped us keep spirits up is our Slack 'meme' channel where we encourage everyone to post the best memes they find throughout the day. Toilet paper and Netflix memes are very popular right now. This helps us all get out of our heads to have a little fun during the workday." - Sam Williamson, co-owner of CBDiablo
Exercise Challenges
"We're encouraging employees to stay active by challenging their coworkers. We've had a few teams compete in virtual relays, races, or step challenges using free apps to log steps, distance ran/cycled, etc. Why not see which team has the most steps or ran the furthest distance this week? These light-hearted contests can also easily be tied to raising money for charity." - Joe Wilson, Senior Career Advisor at MintResume
Sunflower Planting
"Our company gave us all sunflower seeds to care for and grow as we work from home. We regularly share the progress our sunflowers are making. It's not only a nice little project to focus on, but gives us something to talk about that's not work or coronavirus. I also personally feel that it's boosting my wellbeing and brightening my day. Plus, we decided there will be a prize for the tallest sunflower, so it's turning into quite the competition." - Rose Jinks, Digital PR Specialist at Online Mortgage Advisor
Virtual Trivia/Pub Quizzes
"As a way to boost morale and encourage teamwork while we're apart, my company has been hosting virtual trivia nights every week. It's run by a different division each week to encourage everyone to get involved and has been a fun way to spend a few hours—and a welcome distraction." - Anna Barker, Founder at LogicalDollar
Remote Talent Shows
"I arranged a remote talent show for our team. Everyone had a week to practice and record their talents before we all watched them together during a special All Hands meeting. Some employees even showcased their talents live—ranging from musical performances to cake baking to cat training. It was a huge hit, and we're already scheduled another!" - Ryan Law, Content Strategist at Animalz
Care Packages
"We sent care packages to our employees' homes to help them adjust to remote work. The care packages were tailored for each individual, and they included self-care items such as cozy socks, chocolate, herbal tea, craft kits, puzzles, books, and board games. We also included some essential office supplies to ensure our employees have everything they need to work remotely." - Stuart Cook, Marketing Manager at My Baggage
"My company recently delivered a care package to all employees with a mix of fun and useful items. Half of the box contained things like hand sanitizer, gloves, masks, and other health-related products to help us stay safe. The other half consisted of beer (or non-alcoholic drinks), snacks, tea, and homemade salsa. The box also had a few ingredients, fresh produce, and a list of recipes you could make with everything. I thought this was a great way for the company to show its appreciation for staff, and it provided us with plenty of new recipes to try out just in time for the weekend." - Adam Lumb, EN Site Manager at Cashcow
Mental Health Time
"One of our perks is that we give employees up to an hour each day to do something positive for their physical or mental health, such as going on a walk, reading a book, taking an exercise class, or doing a meditation (no admin or work allowed!). As we are a small team, we used to track this daily on a whiteboard in the office, but now we just check in each morning to see what each team member is planning to do that day." - Napala Pratini, Co-Founder at Habitual
Custom Crosswords
"We started including crosswords with internal jokes and references in our internal weekly newsletter. Many of us now look forward to Mondays because of these hilarious crosswords! There are numerous free crossword creating apps, and all you need to do is share the link—so easy and so fun!" - Mira Rakicevic, Co-founder at Comfy Living
"Campfire" Chats
"We have these events called 'campfires' that take place twice a week. During this time, one team member has 60 minutes to talk about their favorite subject while others listen and ask questions. So far, people have hosted presentations on their favorite hobby, sports team, family, the country they come from, favorite food, favorite lockdown activity, etc.
It's a really cool way to connect with your coworkers and find out more about their life outside of work. Also, it's really great to take your mind off the news that we are surrounded with every day. I think that we'll continue doing this even after the pandemic is gone—it's such a cool way to learn more about the people you work with every day." - Dennis Vu, CEO and Co-founder of Ringblaze
Magic!
"We hired a magician to put on a virtual magic show for our staff, clients, and vendors to watch with their families. It was a lot of fun!" - Stephen J. Kontos, Founder & CEO at PatentXP PLLC
Thank You Notes
"We keep employee morale high by sending out thank you notes to our employees currently working from home. It is a small token of appreciation, but our employees have expressed that they really appreciate the recognition." - Darryl Smith, Founding Partner at Florida Car Accident Lawyer Team
Flexible Hours
"Because of the coronavirus, Kickstand recently implemented more flexible work schedules, including a few mental health hours per week to encourage employees to step away from their computers and recharge during the workday. For three hours per week, staff can sign off anytime during the workday for rest and wellbeing, no questions asked. The time can be used all at once or in increments." - Molly George, Partner and CEO of Kickstand Communications
Netflix Watch Parties
"We host Netflix parties where we pick something to watch and an app syncs our screens, letting us instant message each other. Everyone can be a film critic and talk about how much they love or hate what we're watching." - Jess Guffey, Brand Partnerships at Design Pickle
"Support Santa"
"To stay connected with our colleagues and support local economies at the same time, our company decided to launch Support Santa, a Secret Santa-inspired gift swap. Names were swapped, wish lists were made, and gifts from small businesses were delivered to friends and families! Gift ideas ranged, but included orchids, stay-at-home picnic baskets, family dinners, bookstore gift cards, and fancy coffee!" - Nicole Canulla, Head of Marketing & Communications at DUST Identity
Donut Meetings
"What I've found very engaging and will definitely continue to use even after we're no longer remote is Donut. Donut is an app in our Slack channel that randomly pairs up coworkers together, encouraging them to set up a coffee meeting (of course, in this case, a virtual coffee meeting) in order to get to know each other better. I've found it's a great way to know more about what a person's workday and life outside of work are like, as well as to better understand coworkers — even those who work across the country." - Angela Ceresnie, CEO at Climb Credit
---
Need more tips for how to keep your employees happy during COVID-19? Get 5 morale boosting tips here, learn how to celebrate employee milestones virtually here, and get some more general tricks for managing your remote workforce here.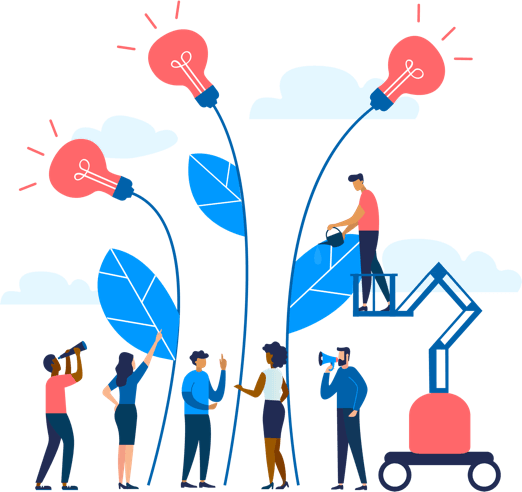 See how Namely's flexible solution will help you streamline your HR processes by having your people, payroll, and benefits info all in on place.
Get a demo
Subscribe
Get the latest news from Namely about HR, payroll, and benefits.
Get the latest news from Namely about HR, Payroll, and Benefits.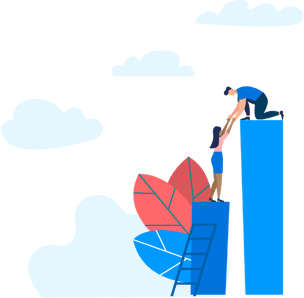 X
Get the latest news from Namely about HR, Payroll, and Benefits.