HR
Virtual Ways to Appreciate Employees During Year End

The end of the year is a meaningful time for organizations to celebrate all of their employees' contributions and reflect on team accomplishments. With the chaos of this past year finally receding into the background, hope for the new year is coming into focus. Companies have proved their resilience and overcome the uncertainty of operating in a remote world.
Despite setbacks, employees have shown up virtually and earned the recognition they deserve. As we prepare for the New Year, it's essential to finish with gratitude for those who have gone above and beyond.
As the year comes to an end, here are a few ways you can show your employees appreciation virtually:
Encourage Peer-to-Peer Recognition
During a time of upheaval and isolation, it can be very rewarding to receive recognition from a colleague—perhaps even more than from their boss. When employees are recognized by their peers during the holidays, it promotes a culture of appreciation and giving. Creating a peer-to-peer recognition program or promoting acts of peer gratitude at company meetings can be great ways to recognize employees.
Namely has done this by encouraging employees to show appreciation for colleagues publicly on our company news feed. To reflect Namely's core value of Giving during the month of November, our HR team announced that they would give 5 employees who had been appreciated on the news feed a $100 grant to donate to a charity of their choice.
Tying recognition to company values and goals establishes connection throughout the organization and encourages employees to live and breathe those values. This fosters positive company culture and collaboration and reinforces a sense of belonging.
Give Employees a Long Weekend or Day Off
The mundane and repetitive nature of working from home during a pandemic can leave employees feeling exhausted and disconnected. Many workers don't feel comfortable taking time off or leaving emails unanswered, in fear of falling behind or losing their leader's trust. Providing an extra day off and voicing your belief about the importance of time off can be very helpful in reassuring employees their work-life balance is a priority.
Offering a long weekend or additional day off for the holidays can go a long way in helping employees to relax, spend time with family, and destress before returning to the workweek. This extra time is especially useful to those who are balancing childcare or are just feeling overwhelmed by the constant stream of negative news in the media.
Host a Virtual Improv or Trivia Night
Inviting all employees to a virtual game or improv night can be a fun way to explore one another's unique quirks and talents while creating connection and memories. You can work with organizations like Artly to curate unforgettable team building experiences. Artly uses improv and acting exercises designed for video conferencing to help foster team chemistry, confidence, and creativity.
Similarly, you can host a virtual trivia night with applications like Jackbox or Trivia Hub, which provide customizable games, interactive puzzles, and entertaining questions to engage employees and put their knowledge to the test.
Provide Development Opportunities
Investing in the personal development of your employees will remind your remote teams that you value their personal growth as much as the growth of the company. Provide free or discounted courses through platforms like Udemy or Cousera so employees can improve on their skills and knowledge base. Create the opportunity for the employee to attend an online seminar or educational conference of their choice. You can also give them access to a strengths assessment and coaching tool, like Gallup CliftonStrengths, which helps them understand their unique potential and areas for development. Their daily routines have been completely transformed, and they will welcome the chance to learn during a period that feels stagnant.
Send a Personalized Thank-You Note
With the rise of COVID-19, most interaction between managers and employees tends to happen predominantly in digital form. Drafting a handwritten thank-you note is a type of appreciation that is rare to come by and seems all the more special when received. Include an individualized message that highlights their accomplishments throughout the past year, which will boost morale and express gratitude for the employee's hard work and dedication. As an extra bonus, you can even include a gift card to somewhere you know the employee likes to frequent, such as a local restaurant, bookstore, or coffee shop.
Give Branded Apparel and Swag
During the winter months, it's particularly nice to receive a branded company blanket, sweatshirt, or other warm and comfortable swag. Create a thoughtful swag basket with themed gifts and other unique items employees are sure to remember. Swag items will create fond memories and associate a positive sentiment with the company brand, which boosts employee morale and sets your company apart. Plus, if you've cultivated a strong workplace culture, employees will be excited to wear the branded items.
---
If you're looking for more ideas to support your employees during the holidays, check out our blog post on 9 Creative Holiday Gifts for Your Employees This Year.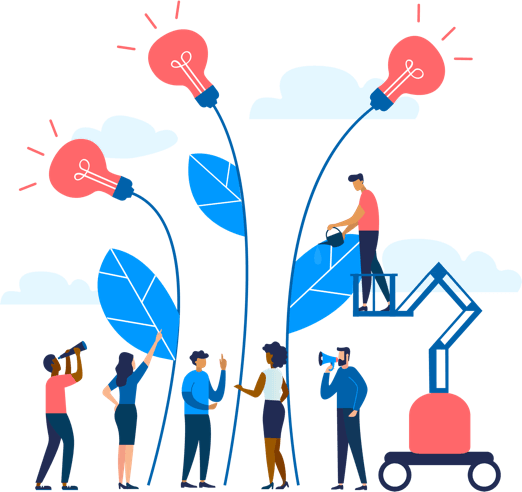 See how Namely's flexible solution will help you streamline your HR processes by having your people, payroll, and benefits info all in on place.
Get a demo
Subscribe
Get the latest news from Namely about HR, payroll, and benefits.
Get the latest news from Namely about HR, Payroll, and Benefits.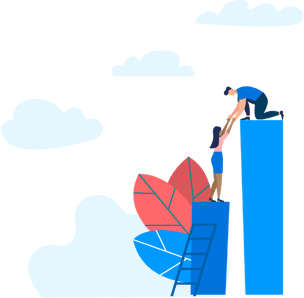 X
Get the latest news from Namely about HR, Payroll, and Benefits.