Compliance
Trump Targets H-1B Visas
Overtime reform, the minimum wage, equal pay—just some of the workplace issues where president-elect Trump's official positions remain unclear. There's one key policy area that he hasn't shied away from, however: immigration. And if he holds true to his campaign promises, Trump could cause big changes for employers dependent on guest workers.
A Primer on H-1B Visas
Recruiting for technology positions has become increasingly competitive. Looking for an edge, employers have become keen observers of immigration law. For them, one visa is king—the H-1B non-immigrant visa.
Since 1975, American employers have turned to H-1B visas to recruit foreign, highly skilled workers for up to six years. Examples of the type of professionals they cover include scientists, engineers, and programmers. Businesses, not individuals, apply for the visas.
U.S. Citizenship and Immigration Services (USCIS) distributes a set number of visas—85,000 a year—through a lottery system. Demand for H-1Bs, particularly among tech companies, is extremely high; for the 2017 fiscal year, USCIS received over 236,000 petitions. Every year since 2014, the agency has had to close the application window after less than a week. In comparison, that took over 200 days in 2010.
Changes Expected Under Trump
USCIS and the H-1B program rest at the intersection between immigration and jobs, both which were central to Trump's campaign.
In a late November video, the president-elect said he would "direct the Department of Labor to investigate all abuses of visa programs that undercut the American worker" on his first day in office. While on the campaign trail, Trump described the abuse of H-1B visas a "tremendous threat" and called for the program to be rolled back. At a campaign rally in February, laid-off IT workers took the stage and vowed that Trump would limit the visas and "put Americans first."
While specifics are scant, one avenue the president-elect could take is to raise the minimum salary for an H-1B. Per USCIS records, the median salary for visa beneficiaries is about $75,000. In July, a bill requiring H-1B roles to carry a minimum salary of $100,000 was introduced in the House by California Republican Darrell E. Issa. Though unlikely to pass, the measure could serve as a model for Trump, who first called for such an increase in a 2015 position paper:
"Raising the prevailing wage paid to H-1Bs will force companies to give these coveted entry-level jobs to the existing domestic pool of unemployed native and immigrant workers in the U.S., instead of flying in cheaper workers from overseas. This will improve the number of black, Hispanic and female workers in Silicon Valley who have been passed over in favor of the H-1B program."
Jeff Sessions, the incoming administration's pick for Attorney General, has proposed something else—getting rid of the program entirely. "I don't think the republic would collapse if it was totally eliminated," he told an audience while campaigning for Trump in October.
While not directly linked to the H-1B program, the president-elect's tough talk on outsourcing could be indicative of a new, hardline approach against any business decisions perceived as disadvantageous to American workers. Trump has gone as far to promise retribution—in the form of 35 percent tariffs—for companies who move abroad and try to sell their products back in the US. It's possible he may take a similar approach when it comes to the import of talent, levying steep fines for businesses perceived to over-rely on H-1B workers.
Divisive Issue, Across Party Lines
The president-elect may find unforeseen foes—and surprising allies—while trying to reform the H-1B program.
The U.S. Chamber of Commerce, which is a business federation and not an actual governmental body, has traditionally aligned itself with Republican political candidates. Why? They tend to favor cutting back workplace regulations, like the Department of Labor's controversial overtime rules earlier this year. But the Chamber has been resoundingly against any efforts to curtail H-1Bs, even calling the current cap "a bad joke." In July, Chamber CEO Thomas J. Donahue called Trump's overall positions on the visas "morally wrong and politically stupid."

This new antagonism between the country's leading Republican and the Chamber is unprecedented. In 2016, the US Chamber spent over $79 million pushing its pro-business agenda. Of all the political candidates it backed this election, 95 percent were Republican. If Trump moves forward with his proposals to limit visas, he may rub some of his GOP colleagues the wrong way.
Few would expect the president-elect and Democratic Senator Bernie Sanders to share common ground on any issue. Surprisingly, they're generally aligned on the H-1B. While running for president, Sanders called for an increase to the minimum salary requirements for guest workers. He argued that employers currently exploit the low pay requirements to justify paying visa holders less—and to push US citizens and their higher salaries off the company balance sheet.
***
The president-elect has vowed to tackle guest worker visas on his first day in the Oval Office. While the specifics of Trump's plan remain unclear, it's a safe bet that restrictions will, overall, be tightened. These new limits could come in the form of a lower cap or, more likely, higher salary requirements.
The Namely team will continue to monitor developments in Washington ahead of Inauguration Day.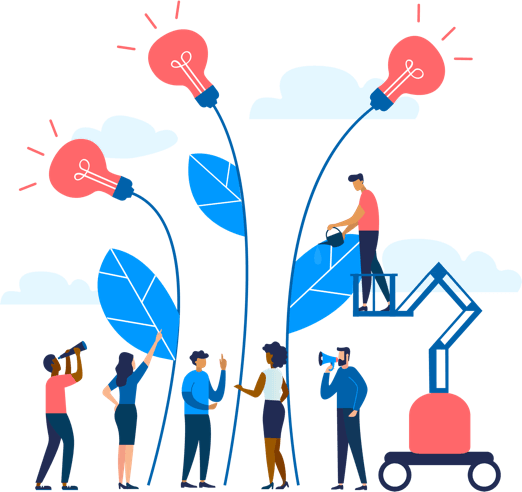 See how Namely's flexible solution will help you streamline your HR processes by having your people, payroll, and benefits info all in on place.
Get a demo
Subscribe
Get the latest news from Namely about HR, payroll, and benefits.
Get the latest news from Namely about HR, Payroll, and Benefits.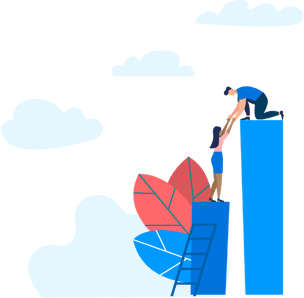 X
Get the latest news from Namely about HR, Payroll, and Benefits.