HR
The Tools and Strategies You Need to Run a Remote Team During COVID-19

Is the future of work remote?

This was a question that HR leaders were pondering long before COVID-19 shook up the global economy and changed the very way we do business. Now, those same leaders have pivoted to create policies, build procedures, and implement new technology to transition their companies to full-remote work in the wake of the pandemic.

There is a silver lining to all of this though. Employees are quickly learning how they can still collaborate efficiently and successfully, even from the comfort of their own home. And that's not all, businesses are seeing the potential cost benefits of having a fully remote workforce.

There are a number of cost-saving advantages that a remote workforce affords you, if implemented correctly. With a remote team, you don't have to increase your office space as your team grows and you can tap into the international talent pool since you'd have no geographic requirements.

With that said, there are some barriers to getting started with remote teams. Implementing and managing remote teams successfully requires certain tools and strategies. Since running a remote team has become necessary during COVID-19, we've put together a short guide below of helpful tools and systems your employees can leverage to stay connected and productive while remote.

Here's how you can use technology streamline your remote workforce:


Create Standard Operating Procedures for Each Team
To operate efficiently, every remote team needs clear structure and defined processes in place. Each employee needs to know exactly who they report to, what tasks need to be completed, and when projects are due. Without this structure, team members can get disorganized and become inefficient.

To make sure everyone's on the same page, consider adopting a project management platform to assign projects, track completion, measure performance, etc. Tools like Wrike or Monday.com allow you to create tasks, set due dates, collaborate, and track progress.
Finding New Talent
Even during these crazy times, your company might be hiring. Whether you're adding a full-time employee or freelancer/contractor to the team, you'll need to get them up to speed quickly. Unfortunately, in-person training and onboarding might be off the table for now, so you need to quickly pivot and create remote interview and virtual onboarding processes.

While face-to-face contact is still a key element of building trust and developing a rapport with a job candidate, in-person interviews are obviously not possible at this time. To keep up with hiring needs, many recruiting teams are interviewing potential employees over video chat. Thankfully video conferencing tools like GoToMeeting, Zoom, and Google Hangouts make it possible to get to know a candidate and assess their skills, despite your team being spread out.

Before bringing new talent on board, it's a good idea to make sure they're not all talk. Assigning candidates a skills assessment or sample project, with tools like eSkill, is a great way to test their competency, efficiency, and skills.

If you only need help on a temporary project, you might want to hire freelance workers or short-term contractors. Websites like Toptal or Fiverr allow you to post jobs and hire interested freelancers on the spot.
Check In One-on-One
When you don't see your team every day, you miss out on the ability to casually check in, convey any updates/changes, and just catch up socially. While we transition to remote work, team managers should still check in with team members on a regular basis to ensure expectations are set and deadlines are being met, while at the same time checking in on their employees' mental health and wellbeing.

It is important to maintain communication with remote employees to create a sense of belonging and trust. One-on-ones are an opportunity for employees to share their ideas, opinions, and suggestions, and to feel like they are actually part of a larger whole. Team leads should use the time to provide feedback and guidance. Keeping up with one-on-ones or scheduling more frequent, casual check-ins will help maintain a sense of connectedness throughout the organization.
Collaborate Frequently
Collaboration is an absolutely vital part of creating a successful remote team. Brainstorms might usually feel more natural in-person, but they can be just as productive remotely. Remote work can feel disconnecting at times, so cultivating an environment where each team members know how their projects contribute to the overall success can help keep them engaged and working towards a shared goal. As a team lead, encourage projects that require team members to collaborate and share new ideas. Keep regular brainstorms on the calendar, just encourage your employees to do some thinking pre-meeting so they come to the table with a few great ideas.
Maintain Data Security
Data security is one of the biggest concerns that organizations face when contemplating remote work capabilities. The concern is heightened during COVID-19 because many companies had to scramble to get the infrastructure, policies, and tools in place to not only support remote work, but also ensure their employees could work securely from anywhere in the world.

There are certainly security vulnerabilities associated with building a remote workforce, but implementing cybersecurity best practices and security redundancies can mitigate that risk significantly. Here are some security measure you can take with remote teams during COVID-19 and beyond:
Double Check Suspicious Websites
Your remote teams are inevitably going to search the internet for updates about COVID-19, and many of them will do it while working on business tasks. This creates an opportunity for sensitive information to fall into the wrong hands. In addition to having all employees install malware protection tools like McAfee, they can also use a COVID-19 scam website checker before going to any sites for pandemic updates.
Strong Password Management
People often reuse passwords across various personal and business-related tools and accounts. Weak and repeated passwords are what often gives hackers the "keys to the castle."

Putting a password policy in place is a good starting point. This would require all employees to update all business-related passwords every quarter or so. A more seamless approach is to use password managers like LastPass, which auto-generates difficult passwords for each account and encrypt them for maximum security.
Use Multifactor Authentication
Multifactor authentication, also known as two-factor authentication, creates another layer of security for each account you access online. This requires you to use multiple verification methods to gain access to an account. For example, if you log on from your company-issued laptop, you'll have to enter a code texted to your personal phone to access the company network from your computer.

This is great for when remote workers need to access sensitive documents or databases. Multifactor authentication works by requiring a U2F key, fingerprint, or text verification in addition to a password.
Withhold Permissions
Not all team members are created equal when it comes to cybersecurity. Certain roles don't need access to information that should be reserved for managers or the C-Suite. Permission-based privileges should be granted in order to silo points of potential data leaks.

This way, if a hacker is to ever gain access to information through a specific employee, they will only be able to get information that's available to that role. They won't be able to gain access up the management chain, thereby limiting the amount of information that falls into the wrong hands.
---

Creating and managing a successful remote team doesn't happen without meticulous planning. Putting the right team members in place, creating a culture of accountability and utilizing the right tools and workflows all contribute to that success.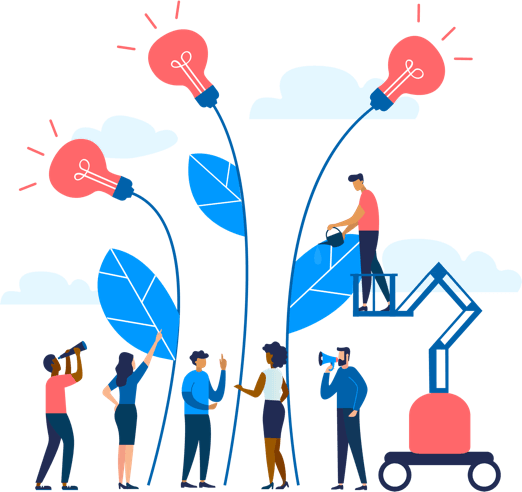 See how Namely's flexible solution will help you streamline your HR processes by having your people, payroll, and benefits info all in on place.
Get a demo
Subscribe
Get the latest news from Namely about HR, payroll, and benefits.
Get the latest news from Namely about HR, Payroll, and Benefits.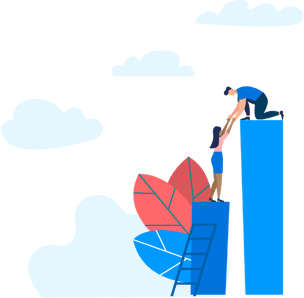 X
Get the latest news from Namely about HR, Payroll, and Benefits.