HR
8 Tips for Writing an Impressive Resume
Finding a new job is never easy. Whether you're looking to make a big career change or just looking to find something new, finding the right job starts with building the perfect resume.

Unfortunately, standing out on paper in a sea of resumes is often easier said than done—especially when the average recruiter spends an average of just six seconds on a resume. You need to put your best foot forward and make sure your CV pops.

From catering your experience to a job posting to optimizing your resume for applicant tracking systems, there are a few resume hacks you can perform to ensure your CV gets in front of a recruiter.

Here are eight tips for writing an impressive resume that will wow any hiring manager:
1. Add a Heading
When starting to write your resume, you should have a heading that includes your name, address, telephone number, personal website, and LinkedIn profile. You want to give the hiring manager plenty of ways to reach you, should they find you a good fit for the role.

After your personal information, some people choose to include a headline with a quick sentence or two about who you are, what position you're applying for, what your passion is, etc. It's a great way to show the hiring manager your resume is tailored for the position and give them a preview of what you want them to get out of your resume.
2. Keep It Short
Keep it short and snappy. You only have a few seconds to grab a recruiter's attention, so be sure your resume is easily scannable and your skills and experience pop off the page. As a general rule of thumb, resumes should not be longer than a page, even if you have decades of experience. If you're catering your resume to a specific role, be sure to only include experience that is relevant to the job you're applying for and your most recent accomplishments. Odds are recruiters don't care about your high school GPA if you're applying for a senior executive role.
Tip:
Need some design and content help? Find resume examples online to inspire you!
3. Organize Experience Chronologically
Make sure your list all of your accomplishments, employment, and education experience chronologically, with your most recent position at the top of the page. Do not worry if you do not have many jobs, you can emphasize your education, including internships, extracurriculars, and volunteering if it pertains to the role.
4. Share Untraditional Experience, Too
Even if all of your jobs from the past five years include working in retail or fast food, some hiring managers just want to see that you have worked consistently. Additionally, you might think past experience is unrelated to a specific role you're applying for, but many core skills can still be valuable.

For example, customer service and conflict resolution skills you learned while working in retail could directly apply to an HR role. Feel free to highlight relevant volunteer experience that would put a spotlight on your soft skills, too. When you cater your resume to the role you're applying for, be sure to draw connections between your past experience and the qualities and skills outlined in the job description; this will show how your past experience lends itself well to the role.
5. Optimize for an ATS
Applicant tracking systems (ATS) have been changing the game for both applicants and recruiters. Before ATS, recruiters had to look at every individual submission to decide if an applicant deserved to move forward in the hiring process or not.

Now, ATS tech handles most of the heavy lifting. These programs can scan resumes in a fraction of the time that a recruiter could and automatically dismiss candidates that lack the years of experience or skills that a role requires.

How does the program decide which resumes make the cut? Keywords.

An ATS scans resumes for a set of keywords outlined by the hiring manager and pulls resumes with a greater number of these keywords for recruiters to review manually. Try to include keywords directly from the job description on your resume, when applicable.
Tip:
Need a few tips on how to optimize your resume for an ATS?
Spelling out abbreviations can help your case. For example, spelling out Human Resources instead of just using HR might give you a leg up in the screening process. That adds to your total keywords.
Be mindful of your font choice. If the ATS cannot read your resume because of the font you are using, your resume might be rejected before the hiring manager can view it.
6. Skills
Some people chose to highlight their skills on your resume, including both soft and hard skills.

Hard skills are knowledge you've picked up over the years like multi-state workforce compliance, administering benefits, applicant screening, processing payroll, etc. Soft skills are things you have developed over time that make you a better employee, regardless of the role in question, like communication, interpersonal, leadership skills, etc.

Feel free to shout out any computer programs/software or languages that you know in this section, too. This will give recruiters a quick snapshot of the programs and skills you have and how they relate to the role you're applying for.

For example, a global company might be interested in the fact that you're fluent in English and Spanish, or an engineering job would want to see a shortlist of all the coding languages you know and your competencies in them.
7. Certifications/Extra Education
If you've got it, flaunt it. If you have taken any certifications or extra classes outside of your traditional job experience, share them on your resume. Make sure you list what the certification was, who you received it from, and when it expires.
8. Get an Extra Pair of Eyes
The final thing you should do when updating your resume is to edit it. Ask friends, colleagues, or mentors to check over your work and provide any feedback. It can be challenging to write about your own accomplishments, so getting an outside perspective is always helpful and can help make your resume stronger.
Take the time and be sure to edit carefully, so you have no typos. You don't want to put that you're detail-oriented on your resume if it's littered with typos! Once you've ensured everything is perfect, you're ready to start applying and find your dream job!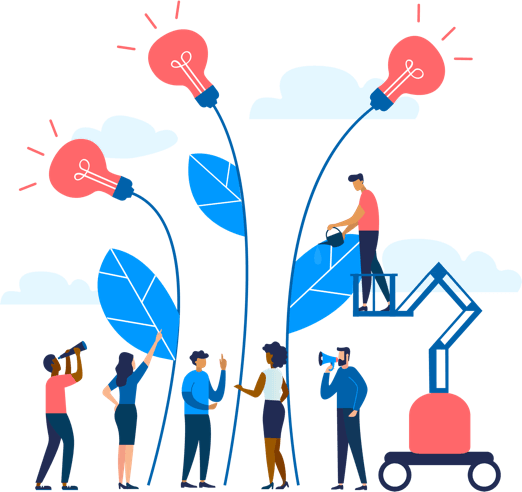 See how Namely's flexible solution will help you streamline your HR processes by having your people, payroll, and benefits info all in on place.
Get a demo
Subscribe
Get the latest news from Namely about HR, payroll, and benefits.
Get the latest news from Namely about HR, Payroll, and Benefits.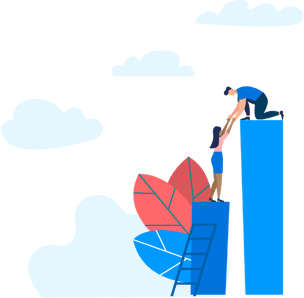 X
Get the latest news from Namely about HR, Payroll, and Benefits.