Benefits
Digging Deeper: The Truth About PEOs

A Professional Employer Organization (PEO) is a third-party HR and payroll outsourcing company that acts as a co-employer with your business. For smaller businesses (usually under 50 employees), a PEO can help remove the burden of HR and payroll management and provide employees with automated access to health and retirement benefits such as HR and payroll.
But Is a PEO "Picture Perfect"?
In an ideal scenario, the PEO handles all HR administration and compliance issues while you focus on growing your company. It might sound picture perfect, but don't forget that someone in your organization will need to collect and report data to the PEO, such as payroll changes, onboarding, offboarding, commission, etc.
PEO's come with many other trade-offs, including:
1. Cost You pay a premium to use a PEO for its bundled services. PEOs charge a percentage of payroll or per employee per month (PEPM). There are often also hidden administrative fees and tax benefits lost to the PEO. When administrative fees are bundled with payroll service fees it may be difficult to understand if you are overpaying for this service.
2. Flexibility & Customization PEOs are often all or nothing. Some PEOs offer a standard bundled solution and won't allow you to customize a benefits package. For example, you may not have a say in which carriers the PEO selects, and PEOs can switch providers at any time without your consent.
3. Service & Support Customer service can feel impersonal. Since you are a co-employer with the PEO, you will need to work through your PEO to access employee information. PEOs support many companies at once, so they don't always have a personal relationship with your employees.
4. Control Employees are your most important asset. In this co-employment model you must adhere to outside policies and procedures. Your company may be influenced by the PEO's culture, diminishing your internal culture.
5. Liability Employers may be viewed as a joint employer with a PEO and could be liable for a PEO violation of labor or employment law. If PEO is not a CPEO (Certified PEO), an employer could be liable for failure of the PEO to withhold payroll taxes properly.
PEOs May Limit 401(k) Options with MEPs
Multiple Employer Plans (MEP) offer a single 401(k) plan to multiple companies and they are the preferred 401(k) option offered by most PEOs. In theory, MEPs lower cost, liability and responsibilities for the employer. In reality, MEPs don't necessarily reduce the areas where administrative burden is most onerous or provide the best services and investment options. When you are part of a MEP plan, you may be limited in areas such as:
1. Plan Design 401(k) plan set up, options and provisions, for example, eligibility
requirements, vesting schedules, auto-enrollment options, and matching contributions are decided by the PEO and may not be customizable.
2. Investment Funds MEPs have pre-packaged investment options for all employers, allowing no flexibility to select custom funds.
3. Financial Advice A good 401(k) partner offers financial education to help employees achieve desired outcomes from investments. MEPs may offer limited advice.
4. Administration & Compliance Even though MEPs aim to reduce administrative burden, they still require
businesses to gather and submit data for the MEP to run nondiscrimination testing.
5. Termination Rights Employers would have to spin off plan assets to accounts in a new plan in order to withdraw from a MEP.
6. ERISA Requirements These requirements are met at the overall plan – not employer – level. MEPs could cost employers more. For example, participating employers must count the service accrued by their employees at other participating employers when determining plan eligibility and vesting.
---
PEOs can work for early stage startups that want to focus on building the business, but they are not a perfect solution. PEOs have drawbacks that deserve serious considerations. For example 401(k) fees charged by PEOs can be higher than fees for a 401(k) sourced through other channels or through other benefit plan providers. Human Interest partners with a wide range of FCM platforms, benefits brokers, financial advisors and CPAs across the country, all who are ready to help businesses navigate through these complexities and scale a company for growth. Human Interest can help you build a better solution to manage benefits and payroll without the drawbacks inherent to a PEO. Human Interest offers an integrated 401(k) platform that works seamlessly with your payroll provider, reducing the employer's administrative burden and providing a flexible benefit plan that is easy for employees to use.
Want to learn more about PEOs? Check out our eBook Benefits Administration: The Difference Between PEOs & HCM Software.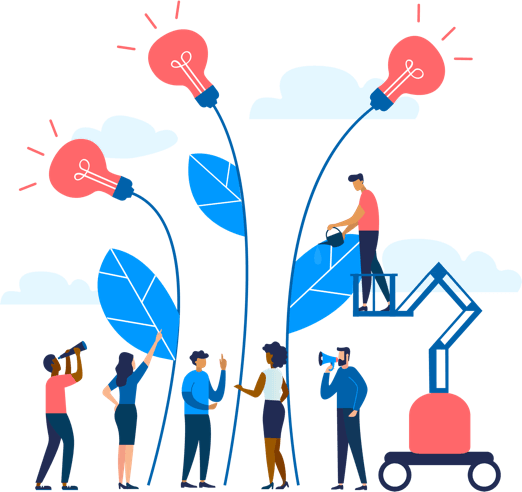 See how Namely's flexible solution will help you streamline your HR processes by having your people, payroll, and benefits info all in on place.
Get a demo
Subscribe
Get the latest news from Namely about HR, payroll, and benefits.
Get the latest news from Namely about HR, Payroll, and Benefits.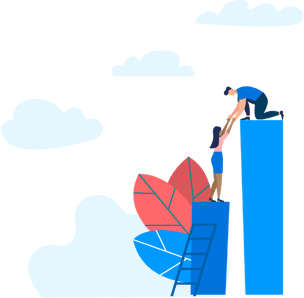 X
Get the latest news from Namely about HR, Payroll, and Benefits.