Employee Engagement
The Guide to Choosing an LMS

Empowering employees to succeed is a top priority for HR. So how do you provide employees with the information they need to be as successful as possible?
That's where learning comes in—and more specifically, the technology that enables learning: a Learning Management System (LMS). If learning is a high priority for your organization, you're on the right track. A recent study by PwC found that learning and development opportunities were the first choice employee benefit for millennials. A strong learning and development program can bring numerous benefits, from productivity to engagement.
In order to implement effective practices, many companies are turning to digital solutions. A report by Technavio found that nearly 80% of organizations will adopt an LMS by 2020. It can be a challenge to introduce any new technology into your workplace, so to help guide you through the decision-making process, we turned to Namely's Director of Learning and Development, Ron DeCamella.
Here's what Ron had to say:
What is an LMS?
An LMS is a way for employers to store, segment, and distribute learning materials. You can load trainings, schedule instructor-led sessions, and run analytics on your learning initiatives.
Many companies use an LMS for internal purposes, but for some companies, an LMS can be client-facing as well and play a role in customer success.
Why should an organization consider an LMS?
As companies grow, it becomes increasingly hard to distribute knowledge across the organization. Not only do you need ways to share knowledge, but you also have to be able to track and report on learning.
Let's take a mandatory company-wide training, for example. An LMS can help you launch the training on a recurring basis, track participation, and report on company-wide completions. It ensures that everyone has received a uniform learning experience and consistent information.
How do you know if it's the right time for your organization to introduce an LMS?
One big giveaway: if managers are asking if someone is trained on something, and you're not certain. Or if employees are asking for training to be provided. In a small company, you tend to have that information right at your fingertips. But as you expand, there are a whole host of opportunities to provide learning—like making sure new hires are trained well during onboarding.
How do you compare the various LMS offerings?
Many LMS options are the same in their core functionality. In order to make your selection, you'll need to think through which differentiators are most important to you and your organization. Rank your priorities—the must-haves, the nice-to-haves, and so on.
The differentiation often comes down to accessibility and user experience features. At Namely, our entire platform is designed with ease-of-use in mind, so we looked for an LMS that would be seamless for our employees.
What should you look for in an LMS?
Your priorities will depend on your company needs, but there are some general features everyone should consider.
First, flexibility. Is the platform configurable to your unique needs? Will your team be able to contribute to the product roadmap if you have feature requests?
Second, data flow. Can the LMS connect into the API of your core HR system? That connectivity will enable better tracking and more actionable insights.
Third, user experience. Can employees easily access trainings and see what they've accomplished? Are reporting dashboards intuitive and helpful? It's one thing to select an LMS—but it's another to encourage adoption. Make sure that the product you're choosing is one that will be put to good use.
What is the biggest challenge in adopting an LMS?
It's really a question of change management. You're either displacing your existing learning system or introducing something brand new. You have to explain why it's useful, the motivations behind the choice, and how it will affect every employee.
There can be a fear of change, so it's critical to show how it will simplify everyone's life—from employees, to managers, to executives. This is where you can be creative in rolling out your LMS. Maybe you host lunch and learns, write compelling communications, share informational videos, put up posters, debut it at a company meeting—whatever you do, continually push and share the message across your organization.
Once you enable your LMS, how do you engage employees?
There are a lot of creative ways you can drive engagement. Gamification is one example—you can set engagement metrics, so that employees can see where they stand against their peers. Video content is another. Whatever you do, the objective is to make people want to be in the training site.
How does an LMS fit with your overall employee engagement practice?
An LMS is like a connector in the chain. You can use it for a core curriculum or focus it more departmentally. There are a lot of different things employees may want to learn, from leadership development to customer service, so an LMS lets them register and launch any of these trainings at their own pace.
In addition, learning is a key part of performance reviews. If there are any deficiencies identified during the review cycle, an LMS can help fill in the gaps and empower employees to improve.
--
While only 25% of companies report feeling comfortable with the modern digital learning landscape, the benefits of selecting and launching an LMS are clear. Through Namely's open API platform, Namely clients can seamlessly link their LMS of choice to ensure one system-of-record for all of their HR and learning needs.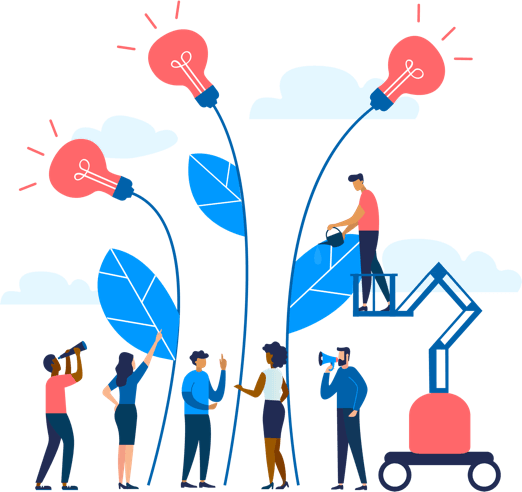 See how Namely's flexible solution will help you streamline your HR processes by having your people, payroll, and benefits info all in on place.
Get a demo
Subscribe
Get the latest news from Namely about HR, payroll, and benefits.
Get the latest news from Namely about HR, Payroll, and Benefits.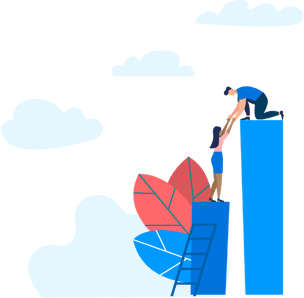 X
Get the latest news from Namely about HR, Payroll, and Benefits.