HR
The Anatomy of an Amazing Startup Culture
It's the moment an entrepreneur waits months for, maybe years. After countless pitches, hundreds of no's, and a few maybes, finally the checkbook is out. The funding you've been seeking is en route, and your startup dreams are about to become reality.
Now, the hard work continues. Growing a business is a whole different beast than starting one. First, you feel the pressure to hire a world-class team—and to hire them quickly. What once was a small group, huddled in your garage, is suddenly becoming an actual company. Soon, you have new hires and old hats in the same room, and not everyone has seen you in sweatpants after pulling an all-nighter. A true-blue company is forming—and the company culture is about to shift.
Maybe your past culture was held together by team lunches, company pets, and a lax dress code. But now there's a whole lot more thrown into the mix: hundreds of personalities, work styles, and careers all jammed together. You need processes, feedback, and goals to stabilize a company that's growing and morphing so quickly.
How have others approached the challenge? We spoke with two startups: Mattan Griffel, CEO and Co-founder of the online learning platform One Month, and Emily Holland White, Senior Director of Talent & Culture at Optoro. We asked them about how recent funding has changed their approach to managing culture at a time of rapid growth.
Three key tactics emerged from these conversations. First, it helps to be explicit about your company values. That implicit trust between you and your initial team, built over coffee at 3:00 AM and scrapping business together door to door, needs to turn into an explicit conversation about what's important to everyone. Second, to do that effectively, you need to talk to your team about what they think. These conversations take a lot of forms, but you have to get feedback and learn from your employees. Finally, this growth period is not a time to be afraid of making investments in time or resources. In fact, it's when the best company cultures are really formed.
Codifying Your Values
Optoro, an end-to-end reverse logistics solution for retailers, found that formalizing company values was extremely important as the company scaled up. "Our company values haven't changed over time," says White. "However, when we were a smaller business, they were inherent. As we've grown, we needed to formalize and document them so that all employees and new hires could understand our values." Today, you can find Optoro's Core Values listed on their Careers Page—solidified even during such a busy time for the company.

Likewise, One Month has a public "core values" Google doc that they come back to and revise every few months. The core values of Optoro and One Month are certainly different, but what they share is an explicit definition of what's important to each company, and an honesty about how those values shape the day-to-day experiences of employees.
When codifying your values, it's easy to settle on generic terms that don't actually drill into what makes your company unique. Instead, be sure to own yourself and your company. At One Month, Griffel says they all know they are a "somewhat crude" workforce. "We're a very open group that doesn't mind pushing boundaries and we're constantly striving to be great at what we do." You'll often hear employees at One Month challenge others to be "****ing awesome." Colorful language aside, they know that's what makes them different, unique, and a place where everyone loves to come in to work. They've owned that value.
Whatever it is that makes your company tick, believe in it.
"As we continue to grow, we've decided to revisit our core values every year to make sure that they resonate with all of our employees."
- Emily Holland White, Senior Director of Talent & Culture at Optoro
Involve Your Team
In order to understand what makes your company unique, you surely have to talk to the very people who are that company. On how growth can impact overall communication, Griffel of One Month says, "You need to build buy-in for all major changes… That means any time you want to change the company structure, roles, and responsibilities, the way meetings work, and lots of other things, you have to make sure you loop the right people into the conversation at the right points and actually listen to what they have to say."
It can be easier to have a conversation about core values as just a leadership team. But, then you miss out on an incredible opportunity to hear why your employees come to work every day.
White describes how Optoro took a similar approach. "As we continue to grow, we've decided to revisit our core values every year to make sure that they resonate with all of our employees… We kicked off our first engagement survey last quarter, received a 90% response rate from our employees, and transparently shared all of the results within two weeks of the survey closing. Hearing from our employees and learning about their needs will continue to make Optoro a great place to work."
Don't Just Listen—Act
Once you've learned why your employees come to work every day, what do you do with that knowledge? Time and money are two high-demand resources during hypergrowth. It's easy to think cultural investments can be postponed, but that's a quick prescription for disillusionment and unhappy employees. Don't be afraid to make investments in your people.
One way Optoro has been able to keep new hires aligned with the company's culture is by creating time for co-founders Toby and Adam to meet with every single person before they are hired. "This is obviously a ton of time for them," White says, "especially as we've grown so quickly in the past few months. But it ensures that our culture stays intact."
At One Month, Griffel says, "We're making sure we can all spend a lot of time together while we still can. For example, we brought the entire team to Berlin for one month. That was something we did last year as well." It's a time for employees who might not work closely together to finally have a chance to talk and bond. "Even though it was logistically challenging at just 10 people, it's probably something we'll try to do again next year, even as we approach 20 people and beyond. That's how valuable it was."
What other types of investments besides time are companies making? Optoro has turned to HR software. White says, "We are investing in the best in class systems, including Namely as our true all-in-one HRIS and Greenhouse for applicant tracking. We view any vendor relationship as a true partnership, and have selected companies such as Aspire based on that philosophy." It can help to have extra HR tech resources during growth to help take the load off of a team that's already working crazy hours.
One Month has also recently upgraded their OKR tracking from a Google Doc to a specialized service called 7geese. According to CEO Griffel, they're currently looking into "any technology that makes the feedback loop happen quicker and better."
"I see no reason why I should sacrifice myself to work in a place that I don't enjoy being at. I wouldn't ask others to do that either."
- Mattan Griffel, CEO and Co-founder at One Month
Why Does Culture Matter?
Culture is the subject of much hype in the corporate world today. Everyone from startups to Fortune 500 companies are instituting jeans policies, work from home norms, and other initiatives they view as cultural touchstones. Why is it so important, though, and why should you invest in culture as you begin a new growth trajectory?
Griffel of One Month perhaps puts it best. "Developing a good culture is important because no one wants to work at a company without a good culture." But it is true—employees have to like where they work. "I see no reason why I should sacrifice myself to work in a place that I don't enjoy being at. I wouldn't ask others to do that either. And so in order to continue to hire the most talented people that I can, and to continue building an atmosphere of growth and learning, having a good company culture is the highest priority."
Continue to talk to your teams about what brings them to work every day. Continue to invest in their growth, and in keeping your culture aligned with your stated values. Staying true to what your company believes in is the way good companies become truly great.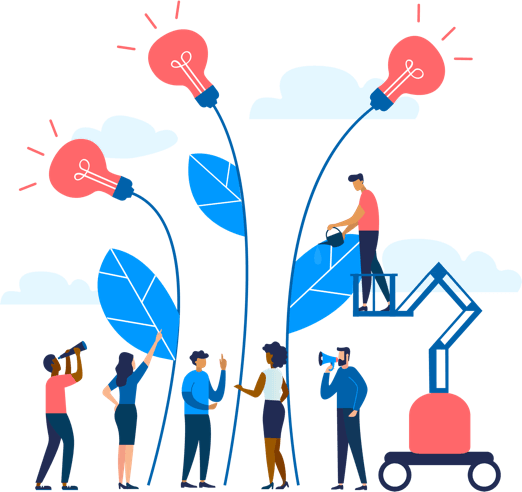 See how Namely's flexible solution will help you streamline your HR processes by having your people, payroll, and benefits info all in on place.
Get a demo
Subscribe
Get the latest news from Namely about HR, payroll, and benefits.
Get the latest news from Namely about HR, Payroll, and Benefits.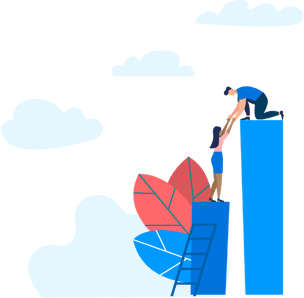 X
Get the latest news from Namely about HR, Payroll, and Benefits.