Benefits
Tech Company Perks: What Every Growing Tech Company Should Offer

As we head further in 2022, it's never been more important for tech companies to reevaluate their hiring and retention strategies. Of course this means enhancing processes like onboarding and recognition, but the key to staying truly competitive in today's job-market is to rethink your company's perks and benefits package.
Let's take a closer look at the tech industry's benefits landscape.
The Importance of Employee Benefits and Perks
Since the Great Resignation began, tech companies have been facing the dilemma that there are more open roles than candidates. Last year, there was an increase in software engineers and developers becoming independent contractors, freelancers, or self-employed. This shift has made filling full-time roles even more challenging for recruiters.
In this new candidate-driven market, tech companies will have to take their perks and benefits to the next level in order to attract and retain top talent. In fact, nearly 3 in 5 employees say that these are a top priority when it comes to considering a job offer, while 49 percent of them will look for a new job in the next 12 months if they are dissatisfied with their offerings.
So why is this the case?
Employees want to work for a company that supports them. By offering high quality perks and benefits, employers show that they are taking care of their employees, both inside and outside of work. This not only increases retention rates, but also boosts employee performance and morale. Looking ahead, tech companies who don't know exactly what perks and benefits their employees want will simply not be able to compete for top talent.
Benefits and Perks of Tech Companies
When it comes to their offerings, tech companies must have the basics,—like a health benefits package—but that won't make them stand out. Certain perks and benefits have become increasingly popular in recent years, such as 401k matching, student loan debt repayment, and unlimited or minimum PTO. But due to COVID-19, there are several offerings that have become even more attractive to employees.
For many tech workers, wellness benefits are now a must. As anxiety and stress related to the pandemic continues to afflict 40 percent of the workforce, employees want to work for companies who will invest in their health and happiness. To support their employees' mental health last year, almost 40 percent of employers expanded their wellness benefits, including their EAPs and virtual mental health services, like telehealth. That percentage will likely keep increasing this year.
Out of all the tech company perks that became popular during COVID-19, one in particular has changed the way employees work forever: flexible schedules. Tech workers don't want to work 9 to 5 anymore. In fact, 40 percent of candidates say that flexible work hours is a top factor when making career decisions. Giving employees control over when and where they work also impacts how long they stay at your company. A recent study found that companies that implement a flexible work plan see an 89 percent increase in retention. This is also where the latest workplace trend comes into play: 4-day work weeks.
Tech Companies With the Best Benefits
Now that we've covered the top perks and benefits in the tech industry, let's take a look at some real life examples.
Here are a few tech companies with the best benefits:
HubSpot
Since the average 401k matching contribution for companies is 4.3 percent, HubSpot definitely takes the cake. The tech company makes it clear that they value their employees' futures by matching their contributions at 12 percent. They also have a "use good judgment" policy when it comes to unlimited PTO, where employees don't have to ask for permission to take time off or wait for requests to get approved.
MVF
By looking at MVF's perks and benefits, it's clear that the tech company prioritizes employee wellness. From free professional mental health counseling and wellbeing programs to 24/7 phone support, MVF's offerings support both employees and their families. They even host frequent virtual social events to boost employee morale and avoid burnout, including wine and cheese clubs and movie nights.
Adobe
To encourage employees to further their education, Adobe offers them $10,000 per year for tuition and books for any program that meets their criteria. The tech company also allows employees to set aside up to $5,000 pre-tax per year for child care or elderly care expenses. On top of it, Adobe chips in up to $1,200 per year to help with expenses for children up to 13 years old.
Find Out More About HR in Tech
Over the past two years, HR for tech companies has changed drastically. So other than these perks and benefits, what trends can we expect to see going forward in the tech industry? Find out in our latest eBook.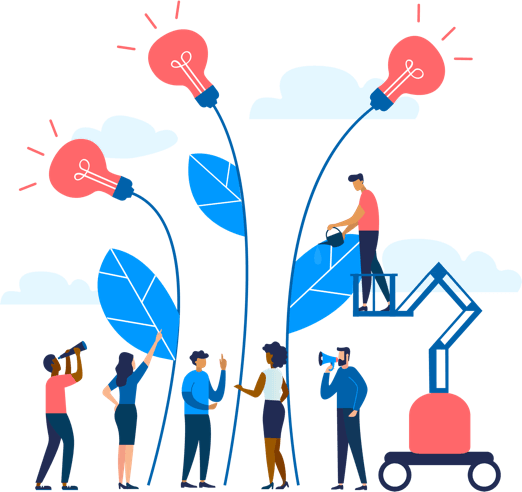 See how Namely's flexible solution will help you streamline your HR processes by having your people, payroll, and benefits info all in on place.
Get a demo
Subscribe
Get the latest news from Namely about HR, payroll, and benefits.
Get the latest news from Namely about HR, Payroll, and Benefits.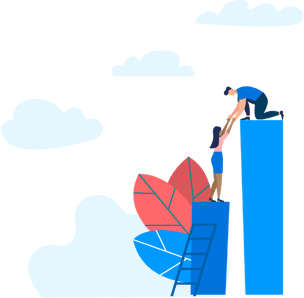 X
Get the latest news from Namely about HR, Payroll, and Benefits.