Talent
7 Team Building Activities That Actually Build Stronger Teams

Here's how we react when we hear about strong teams: 🎉
Here's how we react when we hear about "team building activities": 😰
Let's face it. Team building activities can be awkward. When you're used to interacting with folks in a professional context, letting loose can be a challenge, especially when you're asked to vulnerable. However, the benefits of strong peer relationships in the workplace are unparalleled.
The simple pleasure of having friends at work is a powerful influencer on job satisfaction, employee engagement, retention, and even productivity. To create a culture of guidance and collaboration, people must first feel comfortable with their team relationships. In fact, Simpli5 found that nearly a third of its respondents had previously considered leaving a job because of negative team environments, so it's no surprise that building strong teams should be a priority.
"Chemistry allows you to get much more out of much less. When people develop rapport and trust, they can accomplish more than the sum of their parts because everyone understands what others bring to the table, which increases output."
–David Hua, Co-founder and CEO, Meadow
A natural inclination would be to search for activities that facilitate team bonding—and the results that pop up may not be… the most effective. In a study carried out by Vodafone UK and YouGov, "a majority of workers surveyed (66%) have been made to do some form of team-building activity, [and] more than half (54%) don't feel that doing more would help them work better with their colleagues."
Why is this? Esther Cohen, Workamajig's marketing manager, says, "Most team building activities elicit embarrassment rather than enthusiasm. Whatever impact they might have is nullified by the sheer reluctance of your team members to participate in them."
To build stronger teams, we have to bridge the gap between stereotypical team building activities, and real, meaningful team bonding. And that's not going to be with trust falls. Just trust us. 😉
The dos and don'ts of team building activities
Don't force people to participate
Do listen to feedback and iterate
The word "mandatory" is often a source of dread. So let's just eliminate that from our team building vocabulary right now. It's important to have whole teams participate in activities, but more importantly, it's crucial to have employees be personally engaged and invested in building stronger teams.
So plan things that your employees really enjoy! Don't assume that everybody loves bowling or is fine with staying late for happy hour. On the other hand, if everybody in the office is really stoked about hiking or a particular board game, you suddenly have a great opportunity for bonding.
Consider encouraging team members to plan their own events. This allows opportunities for cross-team collaboration across the office and forges connections across different departments. For example, Bonusly's Terrace House Appreciation Club brings fans together from different teams and regional offices to freak out over Japanese reality television. Since it stems from a shared interest, we look forward to watching an episode together each week to decompress and socialize with team members we may not be able to interact with normally.
Don't interrupt work
Do set aside time or invest in retreats and offsites
It sends a strong message when an organization steps away from the office to prioritize team building. Especially with remote workers or offices spread across the country, face-to-face time can make a noticeable difference in every day work. Seeing nuances in body language and communication styles in a different context can impact how you approach teamwork in the office. Buffer, a social media management platform with a fully distributed team, takes it a step further by flying everyone out to three international retreats a year. It's a big expense, but Buffer places high value on their peer relationships.
"We've found retreats to be not only a fun part of our culture, but an absolute necessity."
–Joel Gascoigne, CEO, Buffer
Our friends at Front are on the same page about offsites, and have even more great tips on building a collaborative team, saying, "these opportunities open up the door for your team to get to know each other as people, not just as teammates. As a result, when you're back in the office, collaborating will become more fluid and natural."
It may seem unproductive to take time away from work, but when you invest in building team bonds, you're sure to see returns.
Don't have one-off team building events
Do build employee engagement into company culture
"Team building activities are not a one-time silly event, but part of an ongoing process."
–Andrei Țiț, Paymo
A company-sponsored pizza lunch or round of golf can be appreciated, but may be too-little-too-late if employee morale is low. Strong team bonds and employee engagement have to be built into your company culture from the ground up. Team building activities shouldn't be used as a one-off band-aid fix when things get bad, but as regular opportunities to further connect and collaborate. That's it, that's the secret. 😊
Seven effective team building activities
Backed by research, trial and error, and our own experiences, here are seven team building activities—that actually build stronger teams. 🎉

1. Eat lunch together
This first one is an easy one. The simple act of eating lunch together can go a long way in building stronger teams. It's more than just eating together—it's the concept of putting aside time during a busy day to take a break with your colleagues. Whether it's every day, for special occasions like birthdays and work anniversaries, or even now and then, eating together has its benefits.
It's even been studied: Kevin Kniffin at Cornell University and his team observed a firehouse to see how eating together might correlate with enhanced teamwork. They found that the "field research shows a significant positive association between [eating together] and work-group performance."
If it works for firefighters—who operate in a notoriously high-pressure work environment—it can work for you. 🔥🚒
This practice is so effective that many companies are investing in providing lunch for their employees. That includes Bonusly! Our Sifted Wednesday team lunches are a highlight of the week.
"Creating an experience around food is one of the easiest things a company can do to increase employee morale and overall company culture."
–Christine Marcus, founder and CEO of Alchemista
2. Pub trivia
A fun activity whether you include drinks or not, playing a round of pub trivia can foster teamwork in a low-stakes environment. Did you know that your teammate can list off every Britney Spears album and the year they were released? Now, you do! Check out Geeks Who Drink for a spirited night at the bar or download the HQ app and band together for a round of trivia live-streamed onto your phone.
3. Donut chats
Leave it up to technology. At Bonusly, we use Donut to pair up team members that don't get to interact frequently. It's a great way to get one-on-one time and learn more about each other, and can lead to new ideas and increased collaboration. Remote workers can easily join, too! We highly recommend actually eating donuts as your meet-up activity, just to get into the spirit. 🍩
4. Sing your heart out
Get ready to harmonize. A study done by Oxford University revealed that strangers bonded faster through singing than other creative pursuits, like creative writing and crafting. From harmonizing in a company choir to cheering each other on at bar karaoke, there are lots of ways to release those bonding endorphins. For quieter folks, there's also the option of karaoke in private rooms.
5. Office lore
Dropping a new hire into your work culture without explaining any of the lingo or idiosyncrasies of the office can make them feel left out or purposefully not included. Welcome them—and the rest of your team—into your company culture with this activity, which is also a game that remote workers can easily participate in. Write on post-it notes different prompts, like "last year's holiday party," "favorite customer," or even just "[teammate's name]." Go around the room and polish off your storytelling chops to shed light on inside jokes, company legends, and memorable moments. Sharing these nuggets of office history fosters an inclusive environment—from the moment that a new coworker joins the team.
6. Volunteer
Giving back to the community gets everyone out of the office for a good cause. 💝But in addition to helping out a charity, volunteering can strengthen peer relationships and increase productivity at work. Making a habit of volunteering can also reinforce company values and showcase what employees are passionate about outside of work. Ask around for causes your team supports, or events they're already planning to attend. VolunteerMatch is also a great resource for philanthropic opportunities.
7. Question Friday
Even just one powerful question can engage employees and spark meaningful conversations. Done easily through your messaging tool of choice, these questions can range from the mundane ("What's your favorite cereal?") to the more in-depth ("What was a formative moment in your life?"). With the right prompts, this simple practice can spark playful debates, reveal unknown commonalities, and inspire psychological safety.
In an intimate post about overcoming negative attitudes, OfficeVibe described how they built empathy by sharing anecdotes about themselves. "You want to build lines of trust between people not just in relation to work, but based on personal experiences. If you know where someone is coming from you'll be way more open to them," says Marie-Christine Côté, Marketing Director.
---
Despite their less-than-stellar reputation, team building activities should have a place in your company culture provided you make them engaging and inclusive. Learning about one another, building trust, and having fun together is an excellent way to foster better collaboration and engage employees at work. Successful companies invest in their team culture, and you're missing out on a key culture element by ignoring team building activities.
This post originally appeared on Bonusly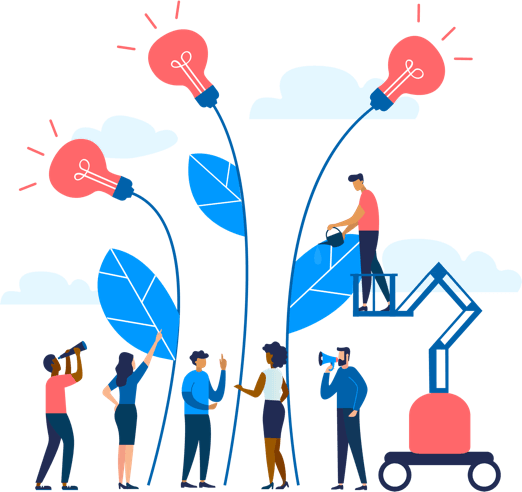 See how Namely's flexible solution will help you streamline your HR processes by having your people, payroll, and benefits info all in on place.
Get a demo
Subscribe
Get the latest news from Namely about HR, payroll, and benefits.
Get the latest news from Namely about HR, Payroll, and Benefits.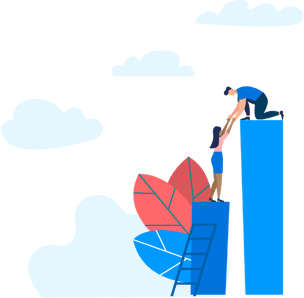 X
Get the latest news from Namely about HR, Payroll, and Benefits.