Talent
Talent & Hiring Trends for Tech Companies in 2021

Within a blink of an eye, COVID-19 transformed the daily workplace. In the world of tech, companies had no choice but to transition to remote work, and many had to reduce the size of their workforces.
Now in 2021, tech companies are lifting their hiring freezes and growing again. However, recruitment today looks a lot different than it did in the beginning of 2020.
To gain a competitive advantage and attract candidates in this new normal, tech companies need to embrace these changes.
Here are 5 talent and hiring trends we can expect to see in 2021 and beyond:
Remote Work is Here to Stay
During COVID-19, remote work quickly became the new norm—and it's not going anywhere. After realizing the perks of working from home, many employees never want to go back to the office full-time. In fact, 29 percent of employees plan on quitting their jobs if their current employer doesn't let them continue to work remotely in the future.
Employees aren't the only ones who benefit from remote work. By allowing employees to work from home, companies can reduce their office footprint and cut substantial costs.
Since location isn't a factor when hiring for remote positions, HR teams can expand their talent pool and attract candidates from anywhere. This means that companies will continue to utilize teleconferencing tools to interview candidates and onboarding new hires virtually. While many companies will maintain a hybrid workforce, 16 percent of companies plan on exclusively hiring remote employees from now on.
Diversity is Top of Mind
Attracting and retaining diverse talent has never been more of a priority for tech companies than it is today. Keeping diversity recruiting top of mind not only attracts candidates, but also impacts a company's success.
According to Glassdoor's 2020 Diversity and Inclusion Survey, 76 percent of job seekers believe that a diverse workforce is an important factor when evaluating companies. About 1 in 3 job seekers would not apply for a role at a company that lacks diversity.
From an employer perspective, companies that have culturally and ethnically diverse executive teams are 33 percent more likely to see better-than-average profit. Companies that have an equal number of men and women produce up to 41 percent higher revenue. Looking ahead, tech companies will continue to recruit diverse talent and emphasize the importance of DE&I.
Candidate Experience is Key
Now that tech companies are hiring again, the fight for top talent is more competitive than ever before—which means delivering a positive candidate experience is crucial. From the job application through the final offer letter, the candidate experience influences how applicants perceive your company. In fact, candidates who have a positive experience during the hiring process are 38 percent more likely to accept an offer.
A positive candidate experience also impacts what applicants say about your company. Regardless of whether they are offered the job, candidates who had a positive experience are more than twice as likely to recommend your company to other people. Whether an applicant talks about a poor candidate experience via word of mouth or reviews on social media, tech companies can't afford to develop a negative reputation in this current job market.
Top Talent is Moving
Due to the transition to remote work, employees have realized they can work from anywhere. The lack of a commute has led many tech employees to relocate and move to states that have lower costs of living. Now, Texas, Florida, and Wisconsin are growing as tech hubs. So what does that mean for tech companies when it comes to recruitment?
Based on this migration, recruiters can target these new tech hubs for remote positions. To attract top candidates, companies need to research what is fair and competitive compensation for each area. As for companies located in those areas, they can increase their focus on recruiting locally—especially if they've reopened their offices.
Candidate's Skills > Candidate's Education
One of the first things recruiters used to look at on a candidate's resume was their education. Now, recruiters are more likely to hire candidates solely based on their skills instead of where they went to school or what degree they received. Not having a 4 year college degree doesn't mean candidates aren't qualified, as long as they can demonstrate that they have the skills needed for a role. Combining this new hiring trend with remote work expands the talent pool even more for tech companies.
---
To stay competitive in today's job market, tech companies need to embrace these new talent and hiring trends. But what happens once a candidate accepts a job offer? Check out our blog post to learn why onboarding is the most important part of the hiring process.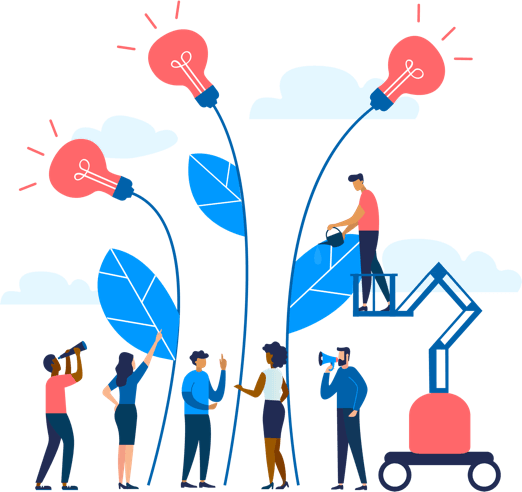 See how Namely's flexible solution will help you streamline your HR processes by having your people, payroll, and benefits info all in on place.
Get a demo
Subscribe
Get the latest news from Namely about HR, payroll, and benefits.
Get the latest news from Namely about HR, Payroll, and Benefits.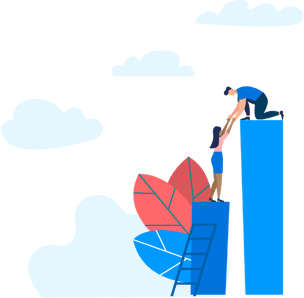 X
Get the latest news from Namely about HR, Payroll, and Benefits.