HR
Survey Results: How HR is Addressing COVID-19 in the Workplace

In just a few short weeks, the COVID-19 pandemic has completely uprooted the way we work. Employees across the country are getting acclimated to working from home, and employers are racing to stay on top of new legislative requirements. Entire industries have been put on pause, unemployment is soaring, and businesses are trying to weather the storm.


While times like these are difficult for everyone, HR is facing more than its fair share of challenges. Supporting employees, pivoting to accommodate new business needs, having difficult conversations, cutting costs, and more—there's a lot being thrown on this department's plate. But through it all, everyone is doing their best to take these changes in stride and remain optimistic for the future.

To learn just how mid-sized businesses and their HR teams are coping with COVID-19, we asked them. We heard from all over the world—at companies with 10-1,000+ employees. They shared everything from their top concerns to creative ways they're supporting employees during these tough times.

Here's a look at companies across the country are responding to COVID-19:
Working From Home
Shelter-in-place mandates have resulted in many businesses moving completely remote, with the exception of "essential" businesses. While the transition has been relatively easy for some companies and industries, many businesses had to quickly pivot to get the infrastructure and policies in places to support remote work.

And from our survey, we're seeing that businesses are taking social distancing to heart. Over 80 percent of respondents reported they've moved to completely working remotely to keep employees safe and help reduce the spread of infection.
With so many companies now working from home, we wondered how many companies had telecommuting policies in place before the outbreak vs. how many companies were forced to implement them as a result of the virus.
Surprisingly, the results were split almost down the middle.
While work from home has been an increasingly attractive work perk for many job seekers and employees, 48 percent of companies reported they didn't have a policy in place before.

For companies who are introducing working from home for the first time, odds are there will be a few bumps here and there as you and your team get the policies and systems in place that support remote work.

If you're looking for some tips for engaging remote employees, check out our resources "8 Tips for Managing a Remote Workforce During the COVID-19 Pandemic" and "The Coronavirus Workplace Templates You Need."
Paid Sick Leave
While the United States still has no federally required paid sick leave, the topic has been hotly debated recently. While employees can always take unpaid leave, like under the FMLA, or use vacation days to get the rest they need, there's no federal law requiring companies to pay employees as they get over an illness like COVID-19.

Still, many companies have their own paid sick leave policies to encourage employees showing symptoms to stay home and reduce the likelihood of sickness spreading.

While many of these policies existed before the rise of COVID-19, the pandemic has encouraged even more companies to adopt their own paid sick leave policy. An overwhelming 81 percent of our survey respondents said they now have a paid sick leave program in place, with almost 14 percent introducing the policy as a result of the pandemic.
While it's great to see more companies taking steps to protect employee health and well-being, the new Families First Coronavirus Response Act (FFCRA) is also giving more workers access to paid sick leave.

Under the law, employers with fewer than 500 employees will be required to provide full-time employees 2 weeks (80 hours) of paid sick leave for specific circumstances related to COVID-19 (e.g., self-isolating, doctors' visits, etc.). The bill also updates the 12 weeks of job-protected paid leave employees can take under the Family and Medical Leave Act (FMLA). The first ten days of leave can be unpaid, but the employer must provide paid leave thereafter.

Learn more about the bill and paid sick leave here.
Areas of Concern
While we're doing our best to focus on the here and now, it's hard not to wonder what the future holds. It's difficult to imagine what the world will look like in a week, month, quarter, etc.

As HR departments around the globe do their best to navigate these uncharted waters, we asked them to share their #1 HR concern at the moment.

Here are the top 5 factors HR professionals are concerned about:
1. Employee Morale (45%)
2. Updating Existing Company Policies (20%)
3. Remaining Compliant (8.3%)
4. Hiring Talent (5%)
5. Retaining Talent (5%)


As we all hunker down in our homes for the foreseeable future, it's no surprise that employee morale is a huge concern for HR.

Low morale can have major implications on a business' bottom line and ability to stay afloat amid the pandemic. It can negatively impact employee productivity and quality of work, as employees stress over losing their job, pay cuts, work-life balance, and more.

Aside from HR concerns, we asked respondents to share what larger business concerns they have during this time. Here are the top 5 business concerns that are keeping HR professionals up at night:
1. Sick Employees (20.8%)
2. Retaining Existing Clients and Attracting New Business (20.1%)
3. Productivity (17.5%)
4. Future of Industry / Economy (16.2%)
5. Their Business' Bottom Line (13.6%)

While no one knows what the future holds, we're doing our best to continue coverage of all COVID-19 related legislative changes and business implications. To get weekly coverage delivered straight to your inbox, subscribe to the Namely Blog here.
Staying Positive
When it comes to keeping employees informed, motivated, and engaged, HR is usually up to the task. While it can be hard to keep heads high amid potential layoffs, pay cuts, and general uncertainty, the HR department is uniquely positioned to lead the company through periods of change and arm employees with the resources and education they need to make the most out of this unique situation.

In that vein, we've seen a surge in creative, people-centric initiatives over the past few weeks as HR teams innovate to keep employees connected and engaged—even as they work remotely. Here are some of the great ways companies are encouraging employees to stay connected:
Virtual Happy Hours
Team Lunches
Daily Stand-Up Meetings
Remote Engagement Trainings for Managers
Daily Challenges (20 min walk, call a friend, etc.)
A Slack Channel to Share 'WFH Colleagues" (pets, kids, etc.)
A Chat Room Called "What's for Dinner?" to Share Shelter-In-Place Kitchen Creativity
Remote Yoga Sessions
Coffee Chats
At-Home Exercise Sessions
Walking Meetings
Guided Meditation
Regular All-Hands Meetings
Hosting Virtual Trivia
Group Online Gaming
Charitable Donations for Coronavirus Causes
Netflix Watch Parties
Virtual Career Coaches
We also asked respondents to share how they're supporting employees during this time. From offering flexible scheduling to parents to giving employees a home office stipend, here are a few creative ways HR is empowering employees to make the most of this time and remain productive:
WFH Stipends (for monitors, keywords, ergonomic chairs, office plants, etc.)
Leading WFH Training Sessions
Updated Company Policies
Encouraging Employees to Leverage Employee Assistance Programs
Weekly Company Newsletter to Keep Everyone in the Loop
A High-Speed Internet Stipend
---
Do you feel prepared to address COVID-19 at your company? Click here to read the top 10 questions that mid-sized companies have about the virus—and get their answers.
Or click here to learn more about how Namely's Comply Advice & Action solution is helping companies stay on top of evolving legislative requirements and giving HR pros access to robust resources like sample WFH policies, furlough letter templates, and more.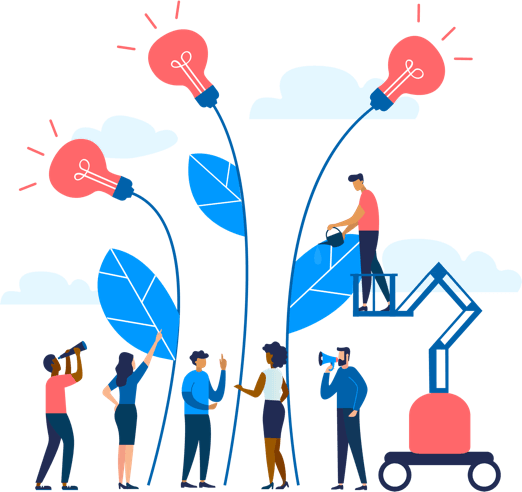 See how Namely's flexible solution will help you streamline your HR processes by having your people, payroll, and benefits info all in on place.
Get a demo
Subscribe
Get the latest news from Namely about HR, payroll, and benefits.
Get the latest news from Namely about HR, Payroll, and Benefits.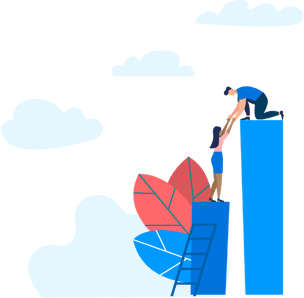 X
Get the latest news from Namely about HR, Payroll, and Benefits.