HR
#SpeakHerMind: Paula Tolliver on Leadership in Tech

"Early in my career, I thought my work would speak for itself and that I didn't need to network, but it takes more than that to be a company founder or part of a company's c-suite." Intel chief information officer (CIO) Paula Tolliver said at Namely's latest #SpeakHerMind event.
"You have to be deliberate. You have to deliberately make decisions, expand your network, and grow your skills throughout your career."
Interviewed by Namely CEO and good friend Elisa Steele, Tolliver shared her small town upbringing and the career journey that led her to become the CIO for one of the world's most recognized computer companies. Tolliver highlighted what leadership in tech looks like today and shared advice and tips on dealing with change, keeping up with innovation, and how to get ahead in your career.
Here are some of the highlights of the interview:


Elisa Steele: How does HR impact Intel's success? How do you coordinate with your company's HR department?
Paula Tolliver: It's no secret that the war for talent is out there. With the digital transformation that's going on, the tech industry is no longer the only place where tech professionals can work. Tech is pervasive. Every company is using technology in some way, so there are more options than ever before for tech professionals. It's more important than ever that human resources understands how to recruit and retain top talent. A company's senior leaders need to make this a priority and proactively work with HR. That's one of my things I've been doing during my tenure at Intel. I don't think we're as strategic as we need to be. We're creating a five year strategic workforce plan to help us map out where the talent we need is moving across the globe and how we plan to move with it so we can stay competitive."
ES: In the last few years, you made a big career change moving from The Dow Chemical Company to Intel. How was the transition?
PT: Transitioning to a new company is challenging, even though its become the status quo for younger generations. When I entered the workforce, people joined a company thinking they'd spend most of or all of their career there—that's no longer the case. My transition from The Dow Chemical Company to Intel was a big change. Tech companies are so focused on innovation and that shapes Intel's company culture. Intel did not have the authoritative structure I was familiar with. At previous companies I'd worked for if the boss said move, the group moved. At Intel, the group would ask 'Why should we move?' I had to completely adjust my leadership style, but it was an extremely valuable learning experience and opportunity for me to grow.
ES: How did your career plan evolve over time and what advice do you have for people trying to achieve their own career goals?
PT: Did I see myself as a CIO at a Fortune 500 company? No. When I was just starting my career, I knew I wanted to be the best in my profession. Over the course of your life, you start to formulate a potential career path. I knew I wanted to be accomplished in my field, but wasn't sure what the future held for me beyond that. The more I accomplished, the more I realized certain positions didn't seem so far off. At one of my jobs, I didn't agree with our leadership teams' decisions. I realized I wanted to be in a position where I could make those decisions. At a certain point, it started to be within reason that I could be a CIO and the rest is history.
My advice is to constantly look at your career plan. Don't let your career be happenstance. If you aspire to run a company or want significant growth you have to deliberately grow your abilities and knowledge. Career planning is very important. I recommend you schedule an annual review with yourself and your personal board of directors. Start by answering what you're good at, what you're not so good at, what you like to do, and what you don't like to do. Then, define what is important to you. This will help you see if you're on the right path and help you make the right choices to achieve what you define as success. Your answers will change tremendously throughout your career, but taking the time to reflect and review your career priorities once a year will help you make conscious choices that propel you forward instead of just falling into opportunities that happen to be there."
ES: You've experienced a lot of change over the course of your career. Is there any advice that has helped you get where you are today?
PT: Regardless of the situation, there are four general skills you need at any point in your career. One of them is to be curious. Be curious about new technology, other industries, and even what's happening in other countries. Next, constantly learn and listen. You have to be well-read and learn what's going on in the world in your profession. Good leaders listen to what's going on around them, learn, and take what they hear into account.
Lastly, bring out the best in your people. The job of any good leader and manager is to ensure your employees have what they need to succeed. You need to make sure they're doing work they're good at and feel passionate about. Those are the general skills I fall back on, regardless of the situation or company.


---

At Namely, part of our mission is to foster a culture where ideas and experiences are enriched by our differences. The #SpeakHerMind series is organized by WomenIn, Namely's gender equality employee resource group (ERG). Stay tuned for more guest speakers and more candid conversations on women's issues in the workplace.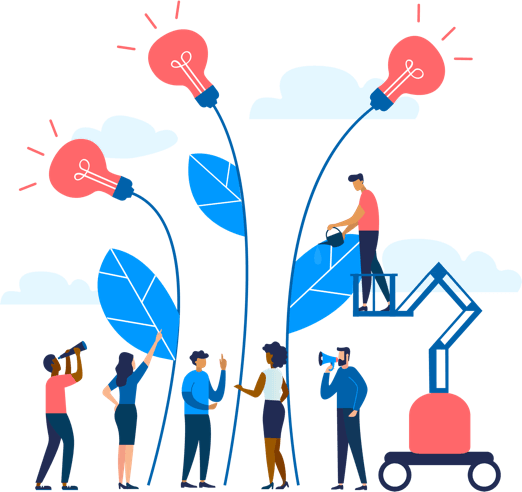 See how Namely's flexible solution will help you streamline your HR processes by having your people, payroll, and benefits info all in on place.
Get a demo
Subscribe
Get the latest news from Namely about HR, payroll, and benefits.
Get the latest news from Namely about HR, Payroll, and Benefits.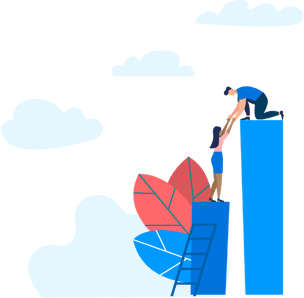 X
Get the latest news from Namely about HR, Payroll, and Benefits.